Everybody, at some stage, has dreamed about how their new home is going to look once they move out from under mom and dad's wings. You imagine it immaculately furnished with a fridge full of food, and maybe even a pool table where you and your buddies can gather.
Reality soon sets in when you find yourself with a head full of dreams but a wallet empty of money. Being on a tight budget doesn't mean you can't furnish your home comfortably, but it does mean you need to shop smarter. Here's how:
Be a Bargain Hunter
Bargains are everywhere, but you have to know where to look. If you head to your local retail stores, you'll be amazed at what you'll find. From cookware sets on sale to clearance furniture, and more – you'll never shop for full-price goods again!
Wants vs. Needs
Even though moving out is an exciting time, it can also be a costly one. Before you load your shopping cart up full of "Live, Laugh, Love" artwork, establish what you need first. You can buy all those "wants" later.
Cookware, somewhere to sit, somewhere to sleep, and somewhere to store your food are all essential. You can then worry about bookcases, lamps, and magazine racks once you're set up with the basics.
Social Media Shopping
Social media platforms, such as Facebook, are fast becoming affordable advertising avenues for people to sell their odds and ends. If you head to the Marketplace on Facebook, you can search for what you want, find buyers near you, then work out a price that works for both of you. You can even work out a deal where the sellers will deliver the goods to your new home.
Thrift Store Finds
The resale industry, including thrift stores, is worth over $17 billion annually. There are also over 25,000 resale and not-for-profit stores throughout the US. Whether you need a set of drawers, a refrigerator, or even a bed, such a store is sure to have something in stock. You can also often buy furniture and other goods at a fraction of the cost it would be sold for new.
The Mom and Dad Store
Moving out of home is not only exciting for you but often for your parents as well. They get to turn your bedroom into a home gym or office, then relish in the knowledge that there'll be no one to raid their fridge. Mom and dad are also an excellent source of odds and ends. Raid the garage, and you're sure to find old dinner sets and bakeware that mom has been squirreling away for a rainy day.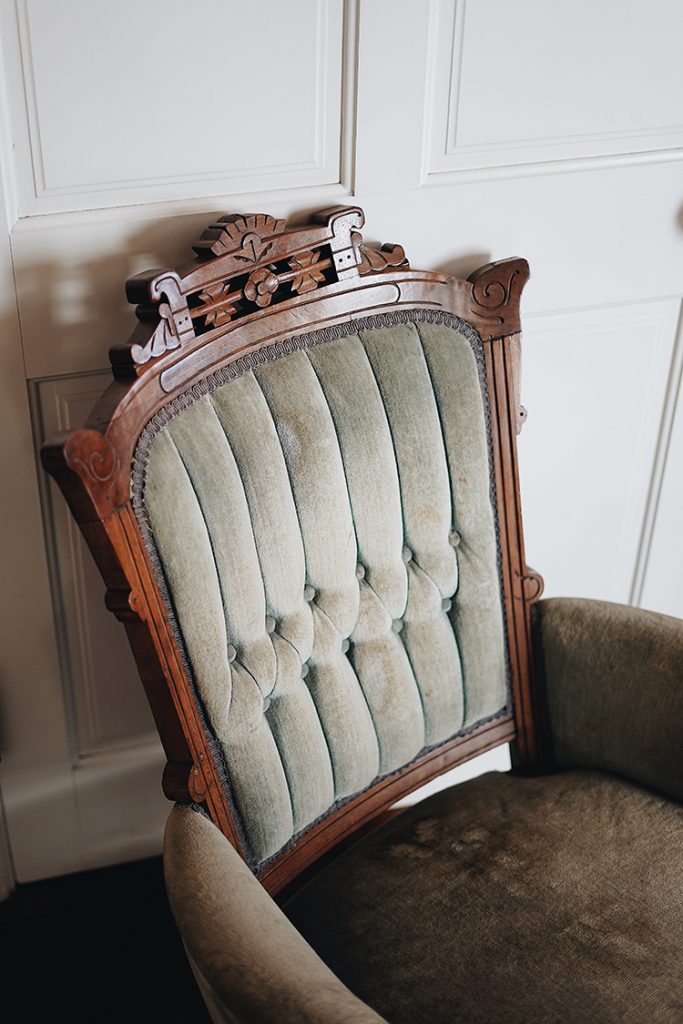 Housewarming Party
If you're in desperate need of household goods, but your funds don't stretch very far, then hold a housewarming party. While the ultimate goal is to celebrate your newfound freedom, it can also be a strategy for people to raid their cupboards for things they don't need.
Put a spread on for everyone to enjoy, but instead of asking people to "bring a plate," you can ask them to bring a household item. It can seem a bit cheeky, but every little bit helps!
Your first home always looks a bit bare, to begin with, but it doesn't have to be that way for long. Ask mom and dad for a helping hand, check out the thrift shops, go bargain shopping, and even find amazing deals on social media. Your new abode will be furnished and comfortable in no time.