2020 brings us the widest range of new, fresh interior design trends – and they're all conveying a sense of livable luxury. Elevated hues, subtle shimmer, comfort over rigidness – essentially, spaces that are lived-in, yet refined, centered around the idea of home as a sanctuary. Next, we're taking a look at the hottest aesthetics of the moment, from new, innovative finishes to Japanese vibes. 
Upgraded Shimmer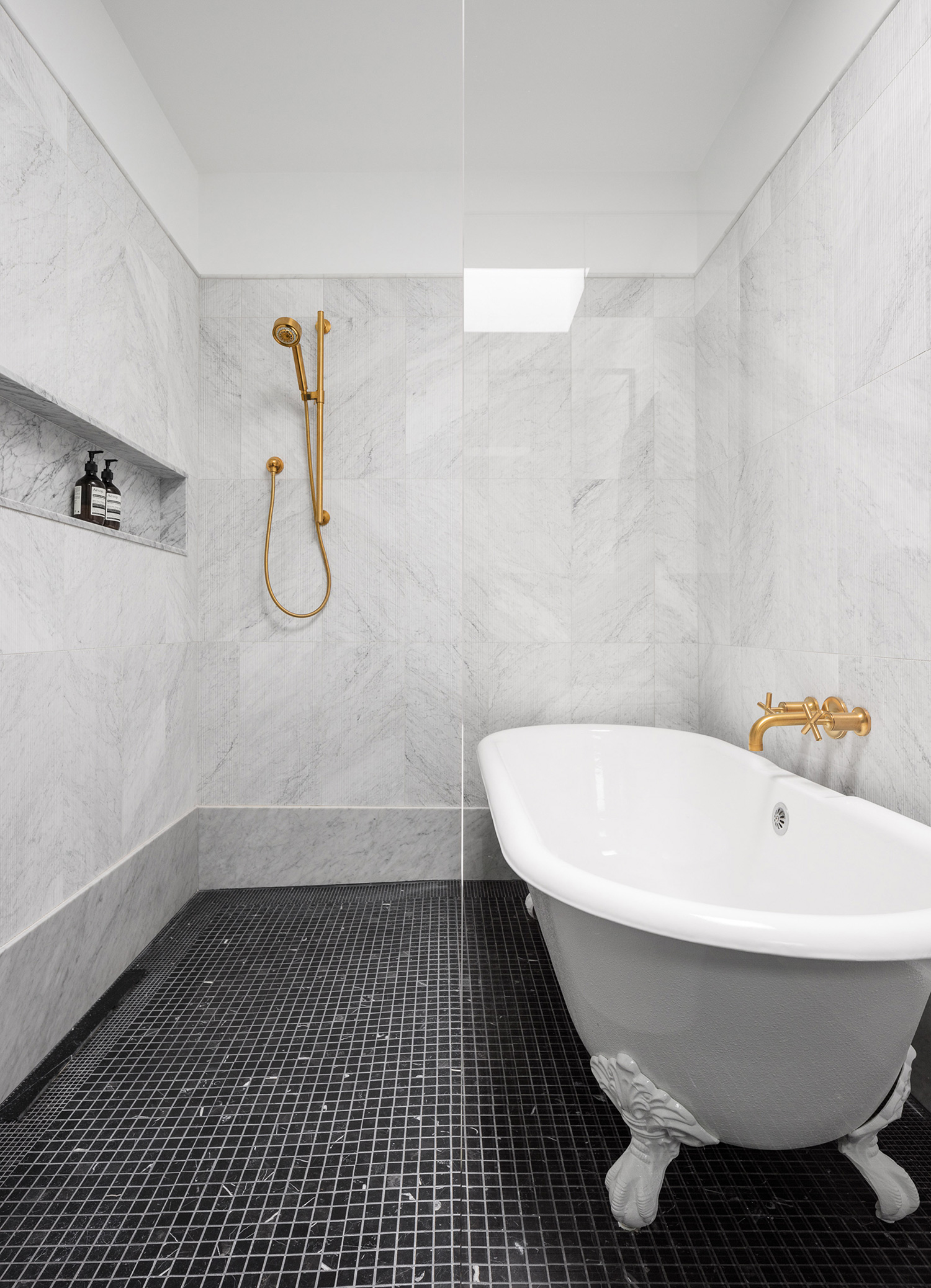 A mix of natural finishes is the trend of the moment when it comes to bathrooms, as well as kitchens. Embrace the shine and iridescence of pearls and opt for nacre finishes, combined with the still-on-trend marble. A mix of metals is also welcomed – while perfectly matched and cohesive interiors are a thing of the past. Mother of pearl jewelry is not the only one currently taking the limelight – designers are incorporating the lustrous nacre in everything from furniture pieces to lightning, backsplashes and as accent walls. 
Velvet & Upgraded Neutrals
2020 is all about soothing and comforting spaces – which means that any hue, fabric and material that manages to convey a sense of calmness should be a part of your decorative arsenal. First in line: anything and everything velvet, from couches to poufs and throws, floor pillows and ottomans, as well as curtains. Velvet denotes vibes of luxury, yet feels warm, inviting and comforting at the same time. Rather than the all-beige aesthetic of the past two years, 2020 brings an array of updated neutrals. And in 2020, neutrals include pale lilac, dusty pinks, blush and peach, aka the perfect shades for a warm and cozy living-room, designed around a retro-inspired velvet couch. 
Japanese Details
Natural materials are everywhere, and they are currently used in simple forms and designs, true to the Japanese aesthetic. The last few years have seen a lot of Japanese elements, starting with cane and rattan, which were used everywhere, from chairs to baskets, headboards and room separators. But Japanese style is more than just its looks – the current trend shows an inclination towards incorporating nature in its true form indoors, as well as conveying eco-friendly sensibilities. 
Curves Galore
Bigger is better in 2020, at least according to the latest furniture trends, which all show a tendency towards XL design. Chunky is in when it comes to sofas and seats of all kinds and slim seems to be last season. But more than that, this year, the trends forgo the angular lines and navigate towards curves, curves and more curves. Curved furniture, starting with the uber-trendy curved couches are experiencing a moment in interior design – and they are round, plump and soft to the max. 
Intimate and Welcoming Spaces
Bathrooms are no longer these cold, sterile looking spaces – and in the same way, living-rooms are no longer too formal, too posh or too put-together. Fact is, 2020 is all about intimate and welcoming spaces, whether that's your hallway, your dining room or yes, your laundry room. Smaller spaces are taking the spotlight instead of the ultra-large and lower is better than high when talking about furniture. Lower seating creates inviting living-rooms, especially when paired with layers and layers of fabrics and textures, a mix of natural woods and elements and warm, neutral shades.