Nutcreatives Studio's LaFlor Lamp combines the up-cycling of a glass bottle with the design of a copper lampshade. LaFlor Lamp, designed for Spanish brand Lucirmás, is totally handmade by local artisans using traditional manufacturing methods and with low technologies.
"We wanted to create a product that could last over generations. So we created a lamp with noble materials and far away from current fashion trends" Nutecreatives says.
This functional and timeless lamp easily to assemble fits in every place –homes, restaurants, hotels- and becomes an item with lasting value over time. The lampshade in copper is realized to keep its luster over time, and the final result with enamel, baked by oven, allows to distinguish the lamp into 3 different colours: white, yellow and black-brown.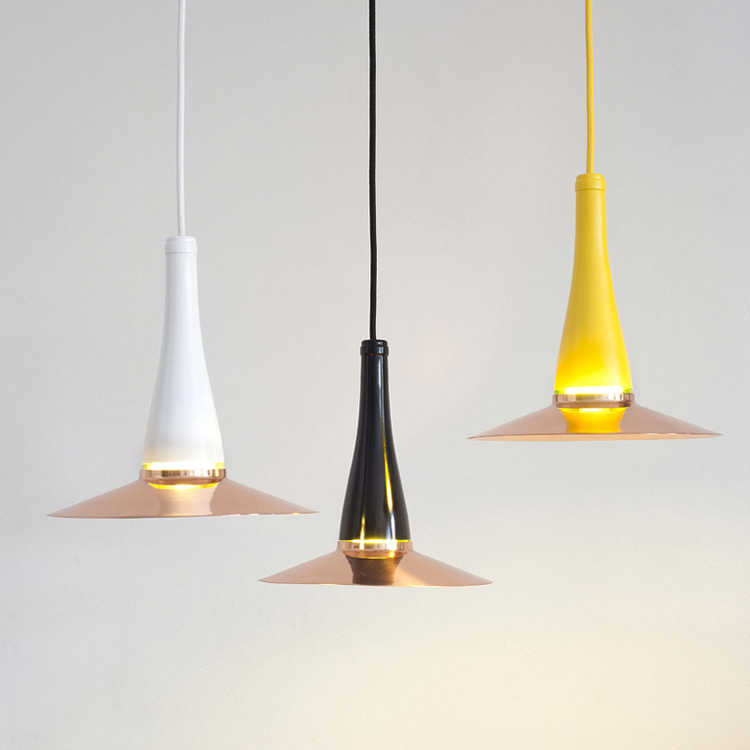 all images courtesy of LUCRIMÁS