Japanese startup No New Folk has conceived Orphe, a smart-shoes that uses motion sensors and LEDs to turn dance performance into a light show. The sole of each shoe contains advanced motion sensors, around 100 full-color, serially-controlled LEDs, and a wireless module. This technology allows users to intuitively express themselves in new and interesting ways by freely mapping interactions between their movements and light and sound.
"Orphe's lights can be set to change along with the speed and orientation of a dancer's movements, allowing for various forms of expression and performance — giving motion an 'aura', for example, or creating a design using after-images," explain No New Folk.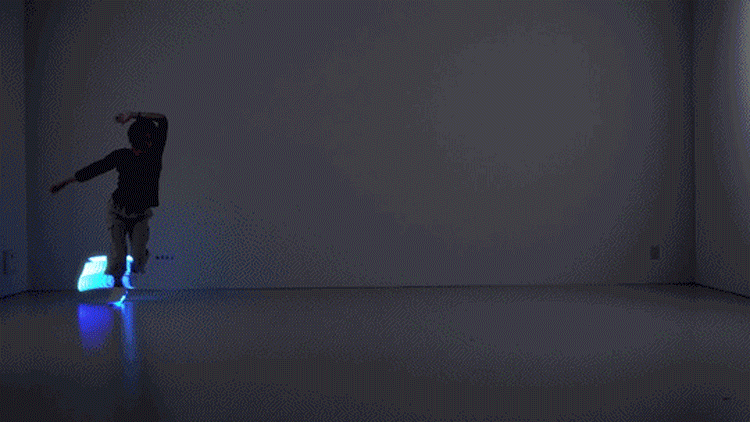 The shoes are currently being offered as a reward for an early bird pledge of $270 USD, after which they'll be $330 USD a pair, with an estimated delivery in December. Head over to the Orphe Indiegogo page to check them out.
all images and video courtesy of NO NEW FOLK
Comments
comments