Berlin-based designer Johanna F. Schneider returns this season with a new NikeLab x JFS Women's Training collection. Designed to be 100 percent modular, the summer collection is perfectly suited for training during the warmer months, allowing wearers to add or remove layers before, during and after training to keep the body cool and comfortable.
Summer prompts more movement and activity. The sunshine draws restless bodies outdoors for a run in the city or workout in the park. Longer days make it easier to fit in that extra yoga or Pilates class before work. But rising temperatures requires training gear that cools and performs while striking a bold aesthetic.
Schneider's modular collection places extra emphasis on material innovation and ventilation cuts to ensure comfort and cooling during summer training, without compromising on style. The NikeLab x JFS Asymmetrical Tank Top features two types of Dri-FIT cotton jersey with elastic, moisture-wicking shoulder straps for comfort during exercise and a high slit to accommodate movement. The fluid and loose design of the NikeLab x JFS Culottes Shorts create freedom of movement while side slits and a laser-cut pattern in the Dri-FIT fabric maximize breathability for extra comfort.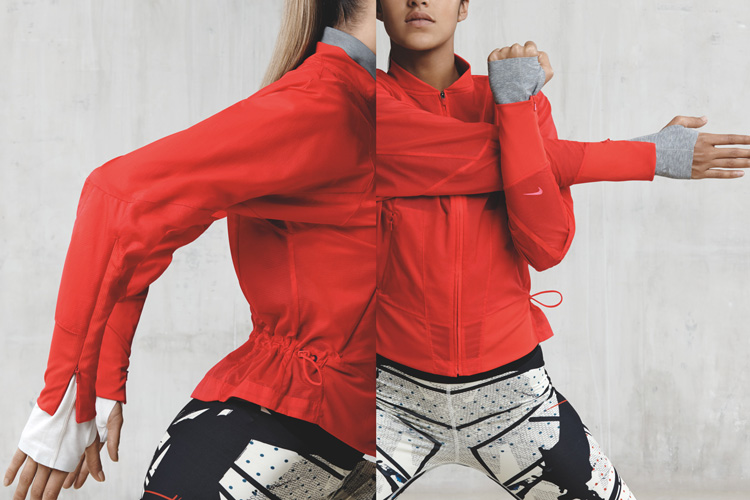 Celebrating the expression of movement through carefully considered design details and hand-drawn prints, Schneider continues to drive a strong aesthetic POV with a vibrant summer color update and the introduction of a new apparel and footwear silhouette. Rooted in Schneider's design ethos of celebrating the architecture of the body in motion, the new NikeLab x JFS Blouson Jacket features an innovative, feminine cut. The lightweight jacket is designed to be a perfect pre- or post-workout outer layer, and also includes elongated cuffs with hidden zippers, an adjustable back hem and zippered pockets.
The NikeLab x JFS summer collection will be available beginning April 9 at nikelab.nike.com, NikeLab locations and at select retailers globally. Click here for a full view of the NikeLab x JFS summer collection.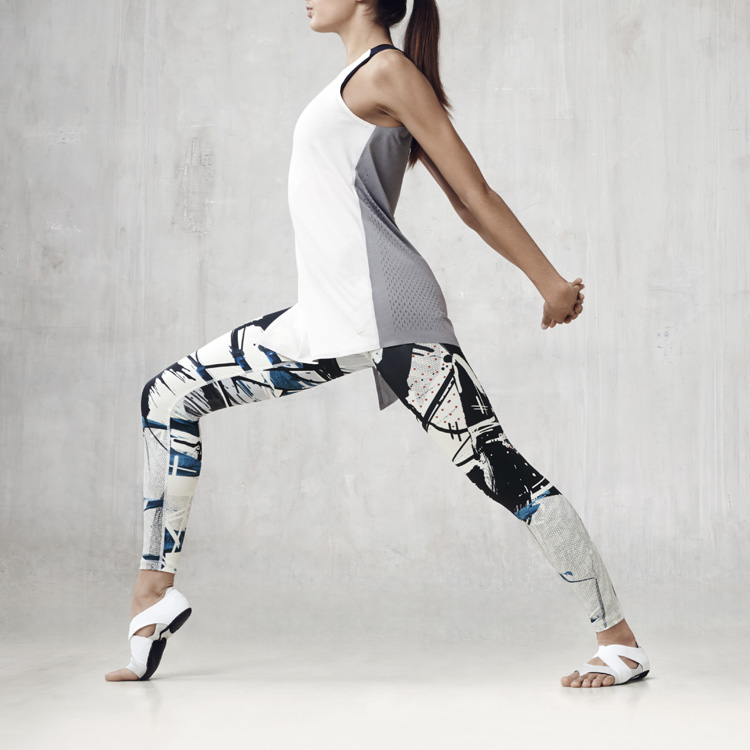 all images courtesy of NIKE
Comments
comments