OOOOX architects has recently completed  the interiors of Tony Adam's barbershop in Prague. The aim was to create a manly interior, both with the colour scheme and the materials. The entrance area opens on a bar which is connected to the main area with barber chairs, followed by a separating corridor with products.
The position of these load-bearing elements defined the whole layout of the space, while the industrial steel elements have been supplemented with natural oak furniture, combed plaster and retro tiles. The bar is designed of solid beams with irregularly finished side edges. The elevated steel counter hides the bar operation and the mass also serves as a foot support. There is an old leather sofa opposite the bar, which serves as a reference to the classical American barber's shops.
The shaving counters are made of two steel girders connected with a washbasin, that carry wooden planks for putting down cosmetics. Each shaving place is equipped with high-quality Sicilian handmade adjustable chair in retro design with red leather. The floors in the shaving area are designed in concrete screed.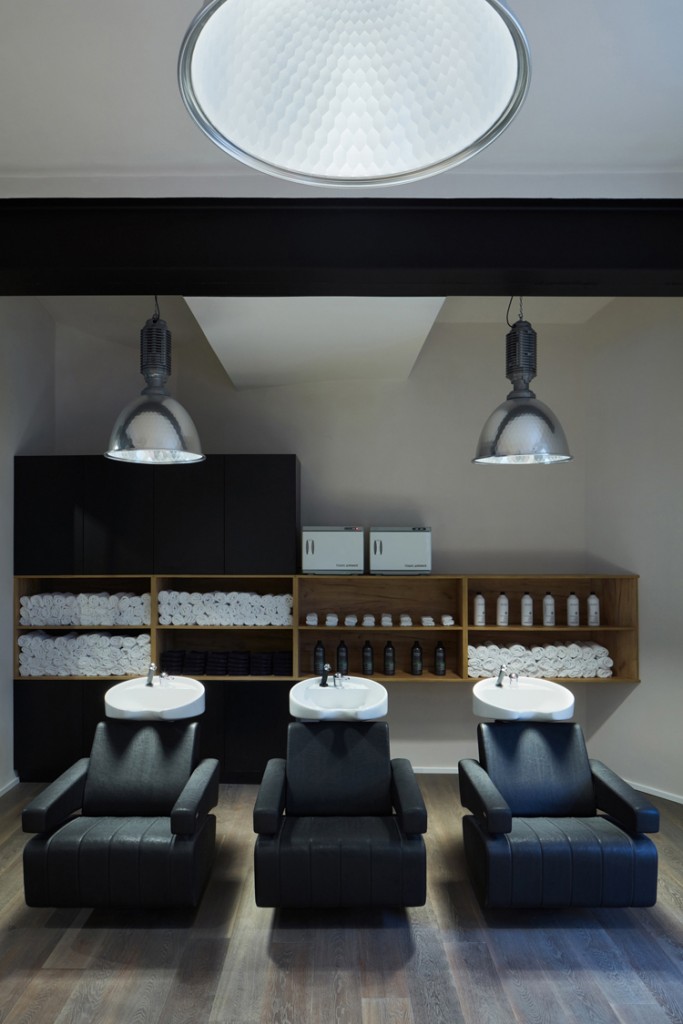 all images © BoysPlayNice
Comments
comments