Ukrainian designer Ivan Zhurba has conceived The ONE backpack, the first ever backpack with customizable outer Shell. You just need to choose what Shell suits your today's look the best and attach it easily by using two metal zips on both sides of the backpack.
The main item, that differs The ONE backpack from others, is that it consists of two parts: the leather backpack & customizable outer Shell. The main zipper of the backpack is located on the inner side, that adjoins to back, thereby no one from outside can even get inside. Now, you don't have to worry about your stuff within the backpack, when you are getting to subway or crowd places.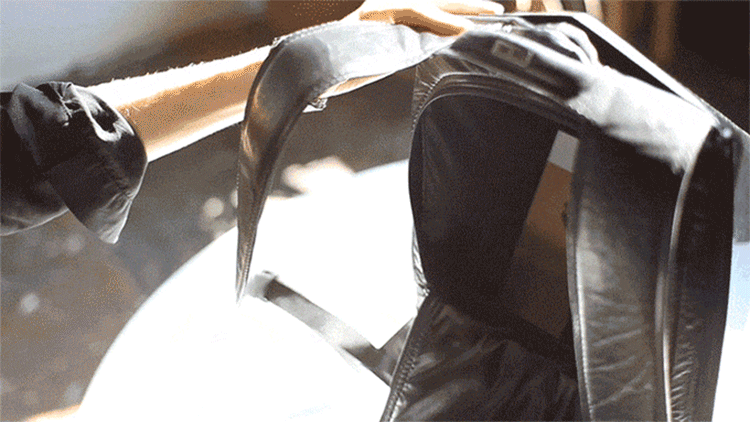 The ONE Backpack has two metal zips on both sides for easy attachment of its Shell. The ONE Shell is made of high quality black glossy polystyrene which perfectly reflects its futuristic fashionable polygonal form. The Shell is also water resistant and keeps the stuff in safety in any kind of activity.
Launched on Kickstarter, The ONE backpack is available to pre-order at an early bird price of $110 USD. If you're in Amsterdam, you can also get a closer look at the design by visiting the prestigious Museum of Bags and Purses, Tassenmuseum Hendrikje.
all images and video courtesy of The ONE
Comments
comments