Australian skincare brand Aesop has recently unveiled a new signature store on Columbus Avenue on Manhattan's Upper West Side designed in partnership with local practice Tacklebox Architecture. 
The project began by preserving the façade and iconic graphic signage of the previous tenant, Anel French Cleaners—a family-run dry cleaner and landmark in the neighborhood. Having made the choice to retire, Anel's owners hand-picked Aesop to reimagine their space.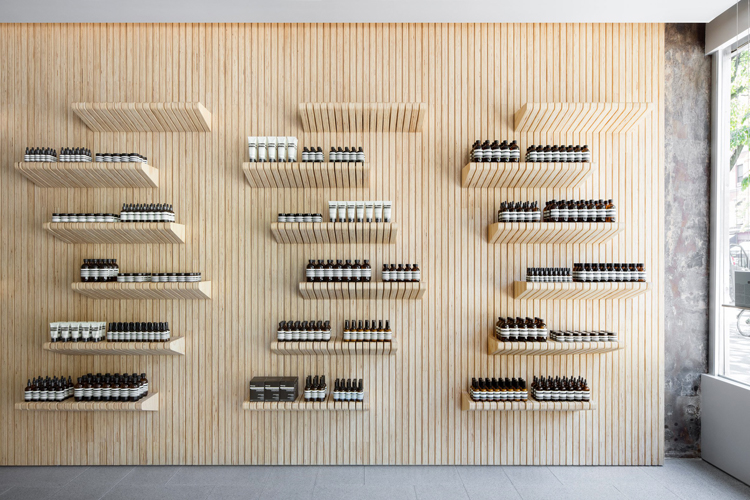 Complementing the exterior conservation, the design for the 700-square foot interior speaks sensitively to the heritage of its predecessor through materiality, form and color. Uniformly dressed in milled Pine plywood, clean-lined wall and counter surfaces pair with grey-toned terrazzo tiling in a utilitarian palette of neutral tones. Shelving in the same timber assumes the form of upturned coat hangers—a subtle gesture referencing the former life of the building.
Nodding to trusted communal establishments such as the barbershop, salon and laundry, the store safeguards the residential tradition of interstitial sites where public meets private. Extending the work of Anel, it offers a fresh space for the ritual of personal maintenance, restoration and renewal.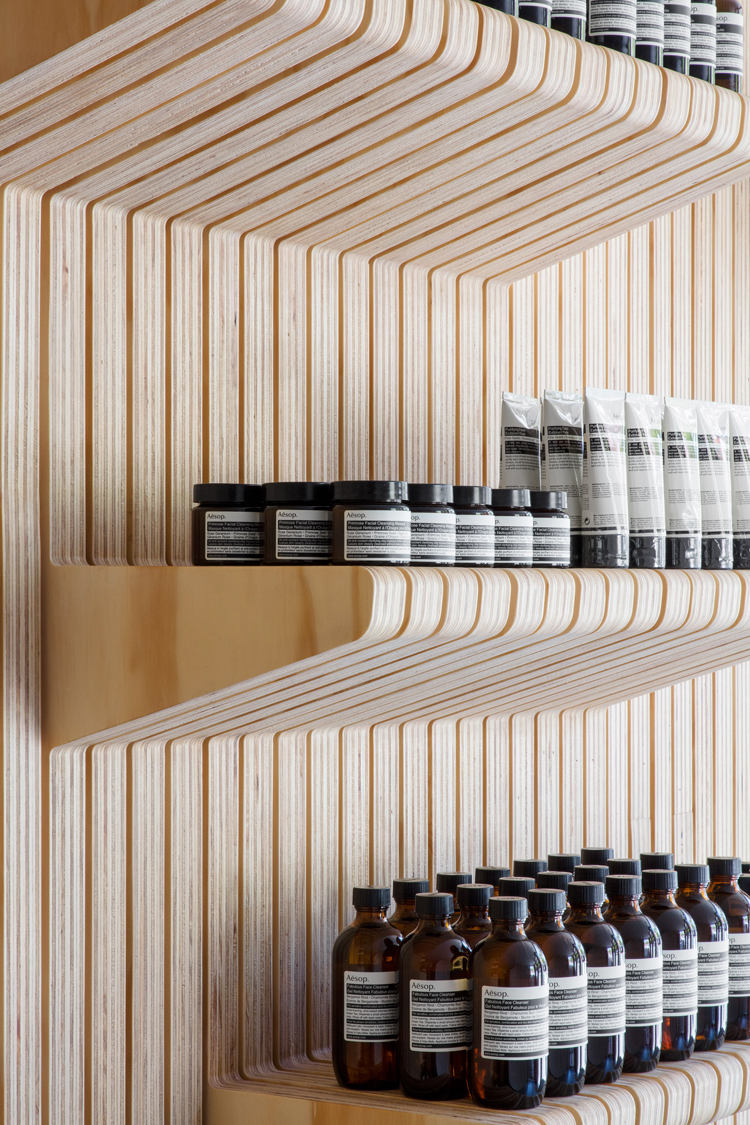 all images © Aesop
Comments
comments