Josh Cain and Lily Goodwin, founders of the Australian Pattern Studio, chosen blush-tone walls and rose-hued marble for the interiors of the new Melbourne flagship store for The Daily Edited. The recently opened Melbourne flagship store for The Daily Edited is a delicate balance of sweet sophistication and cool minimalism. While the brand is largely an e-commerce venture, the new Melbourne flagship was developed to offer customers the opportunity to visit and become a physical space.
In response to the store's modest floor area (60sqm) decorative, ornamental elements were stripped away with a few key designs to stand comfortably and confidently as focal points within the space. The volume of the store is accentuated by an illuminated datum line. Custom-designed joinery elements including a natural stone table and a point of sale bench take pride of place and double as precious, covetable objects.
Themes including rapid advancing technology and the intangible qualities of e-commerce were a source of inspiration, and influencing the forms and detailing the interior. The design includes a subtle nod to space-age, futuristic aesthetics; soft light emits from behind the curvaceous walls and integrated joinery units.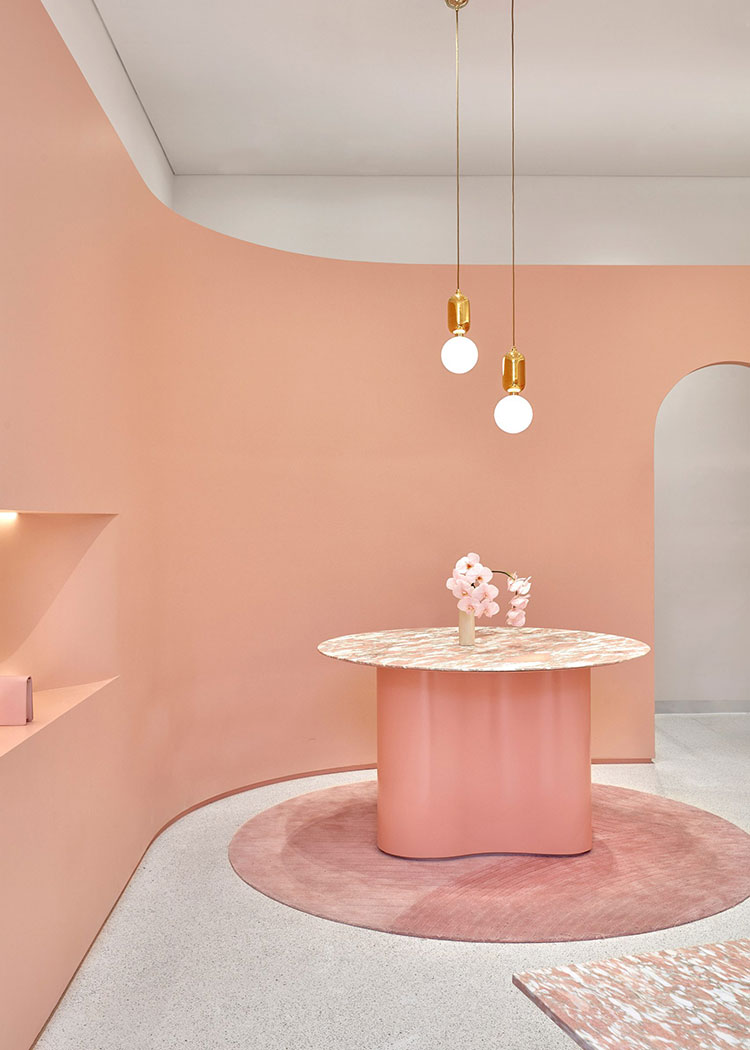 A sweeping curve wraps the interior. A reductive material palette including Norwegian rose marble, white terrazzo, and terracotta-tinged pink feels feminine but not fussy. While pink is undoubtedly the hero, the aesthetic is a kind of grown up-cool.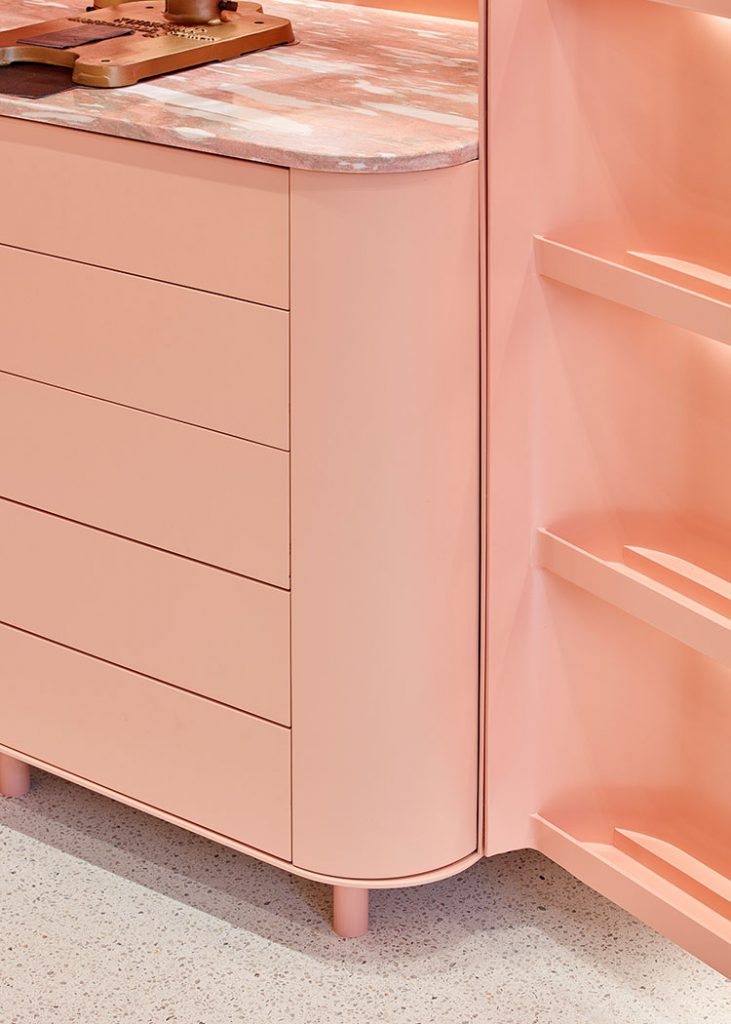 Comments
comments