Japanese architect Junya Ishigami has recently completed a minimalistic store in Shanghai for eyewear brand JINS. The new shop is located in one of the city's landmarks buildings, the Shanghai World Financial Center (SWFC), in Lujiazui financial district.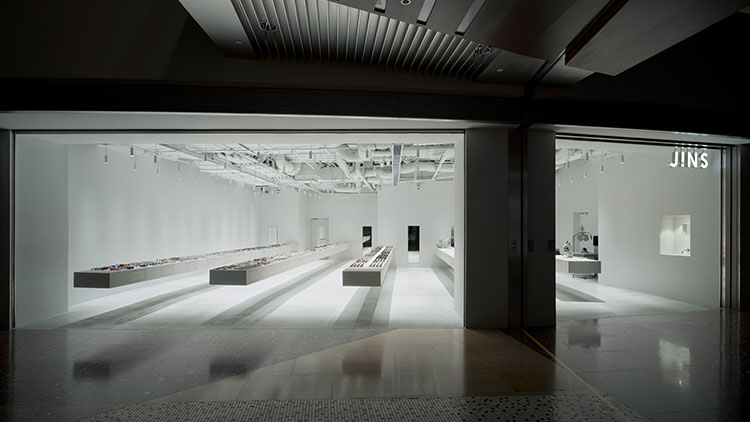 In order to create a void space instead of crowded one like other shops, Ishigami has articulated the interior space around 5 cantilevered tables (maximum length is 12 meters) made of concrete.
With extreme dimensions, maximum length, minimum width and depth, the solution ensure the maximum linear display and circulation for customers. The voids of the shop are divided into six parts by floating volumes which is allowed to contain a large number of stocks and functional programs like workshop of glasses fabrication.
Prestressed cantilever structure covered with tons of concrete achieves lightness of floating volume by the heaviness of materiality and allows the dimension, 25 centimeters depth, to leave a just space underneath to remain perception of floatiness.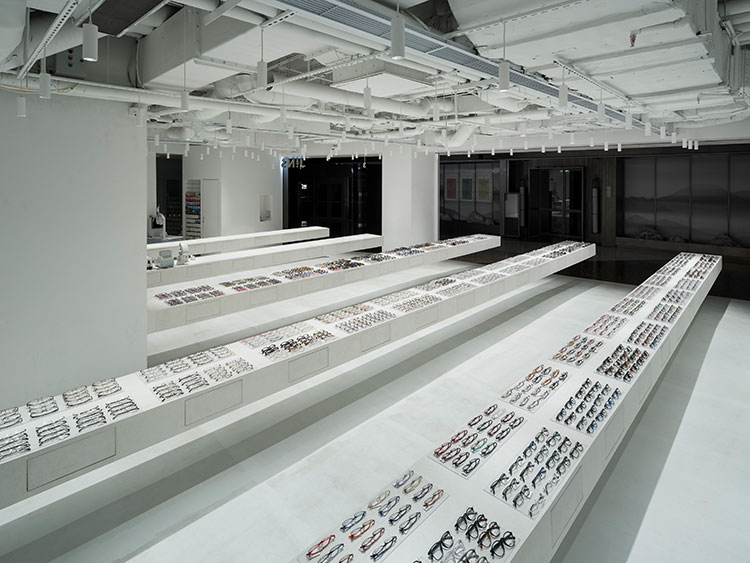 Comments
comments