London-based firm Universal Design Studio has designed a new flagship store for Rimowa in Berlin. Inspired by the current global campaign film 'Never Still', the project aims to de-construct the moments that a Rimowa suitcase is by your side throughout a journey – unpack these and abstract them into material vignettes.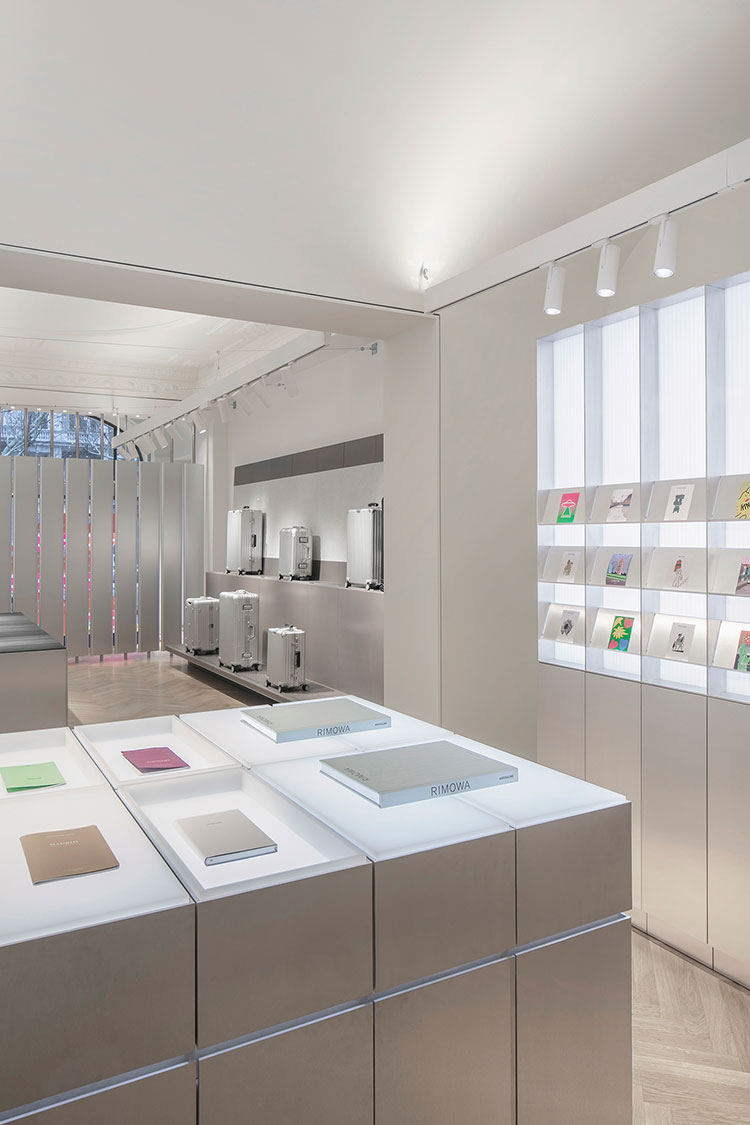 The new store is set inside a listed period building on renowned Berlin shopping boulevard Kurfürstendamm and is almost entirely decked out in aluminum, the material used by the brand to form the brand's signature ridged suitcases. "The contemporary presentation displays products in a way that both invites user interaction and also educates on the product's components and materiality," explained the studio.
The store design reflects Rimowa's leadership in 'functional luxury', at the intersection of utility, function and beautiful design. The display furniture is based on the size, proportions and materiality of the product, allowing the suitcases to be perfectly framed and celebrating aluminum in its textural beauty and material possibilities.
Holding on to its legacy in craftsmanship and engineering, whilst embracing a new generation of customers and re-thinking what travelling means in the 21st century, the Berlin store offers an opportunity to create a physical experience inspired by this exploration. (images © Felix Loechner Berlin)
Comments
comments