Over two million people get married in the U.S. every year, with the cost of couples' 'big day' ranging from a little over $17,000 in states like Alabama, to almost $37,000 in New Jersey. The wedding reception, flowers, attire and rings pose some of the biggest expenditures, so for many couples, adding the small details that make their wedding a touch more personal, can seem beyond their reach. If you are getting married and you dream of throwing a wedding that expresses who you are, wraps guests up in an ambience of love and romance, and has the perfect balance of fun and sentiment, there are many ways to achieve your goals without breaking your budget.
A Playlist To Remember
Music has a powerful effect on mood, and it can mark the difference between a regular and super fun party that keeps guests on their feet, dancing to classic and newer hits all night long. Music is a powerful way to complement your reception theme and mark the type of wedding you wish to celebrate. The key to keeping everyone happy while staying true to your own tastes as a couple is to present a varied, well-planned wedding playlist that contains romantic tunes as well as ultra-danceable hits. Most weddings have guests of all ages, so picking a few greatest hits from different decades (going back to the 1960s or even earlier) will ensure that older generations get up and jive as well. A wedding is a party, but it is also a celebration of love, so make sure to include at least one slow song after a series of four or five dance ones. Try to include a nice blend of rock, EDM, hip-hop, r&b and other genres you know are favored by many of your guests. Make sure to include a few of 'your songs', jazzing up the evening with a slide show of your favorite Instagram pics.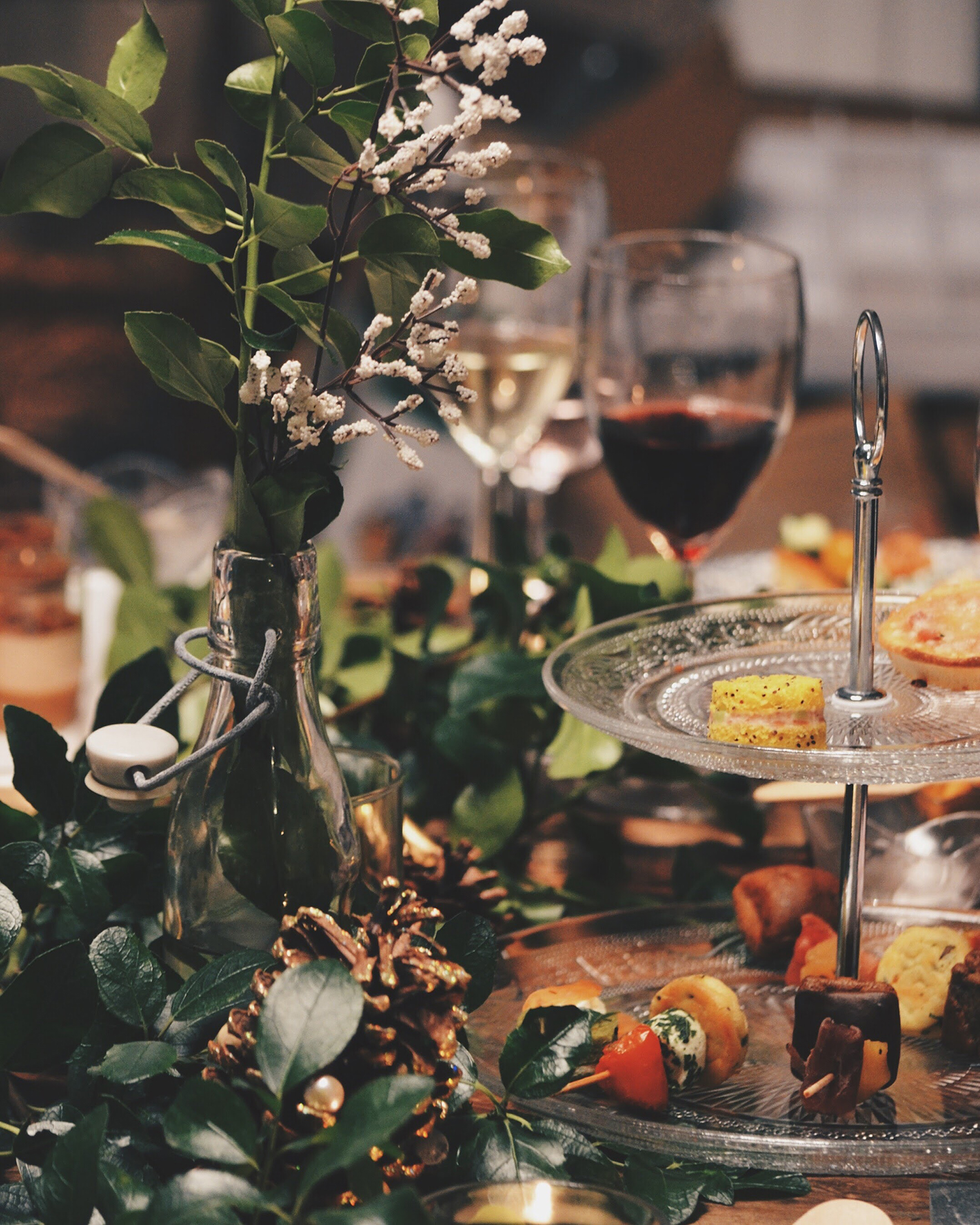 Creating A Warm Glow
Warmth and love are beautifully expressed through lighting, so opt for soft, golden lighting housed within lanterns or delicate iron Moroccan candle holders in large and small sizes. Play around with color if your theme is bright and vivid, employing large statement lighting pieces in the garden in bold hues like pink, green or blue. Let the flickering of candlelight on tables and in scenic spots in a garden celebration mesmerize guests. Even a simply decorated, minimalist outdoor wedding can turn magical with string and fairy lights placed in the most scenic spots of your setting.
Intimate Table Settings
Guests spend the majority of time enjoying the wedding meal at their table, so think of ways to make this experience special. Decorate tables with unique centerpieces and use white chair covers for weddings to create a neat and flawless expression. Items such as flower cuttings laid gently over napkins, antique silverware, mismatched antique crystal, delicately painted plates, and wild flower arrangements can add elegance and sophistication to your place settings. Stationery indicating what items guests can look forward to savoring also plays its share in the artistry of your table. Hand-illustrated menu lists bearing similar hues to the flowers at the table, with illustrations of flowers and leaves, can be a thing of beauty guests can keep to remind them of your special day.
Weddings are universally hailed as a great reason for a party, so to put guests in the mood to celebrate your love, make sure you get the ambience right. Music, lighting and table settings are key ingredients that require thought and planning. Think of ways you can use your talents in everything from lighting to illustration to add personal touches that remind your guests of you at every turn.
Comments
comments