What comes to your mind when fashion is mentioned? Is it women with classy outfits and men who just look good? Do you always look at the hang tag to determine if you will take a certain outfit or not? It is hard to completely describe what fashion is as different people tend to have different definitions. However, you will always find that everyone wants to look good in this life.
You will note many differences if you compare the type of clothes that people used to wear a decade ago and what we have today. 2020 is coming to a close, and we are headed to 2021. The following are some of the fashion trends that are likely to dominate 2021.
Coat of many colors
You will remember the 'coat of many colors' song if you love Dolly Patron, a country music legend. 2020 has been a year where most people have opted to stay in isolation. However, we are likely to see people stepping out and wanting to stand out from the crowd. A coat with many colors is one of the outfits that will make this a reality. Expect these coats to come with different designs to suit varying needs. You can expect checks, stripes, and patchwork, depending on the message you want to display.
Designer masks
Did you ever think that masks could be won outside operation rooms? 2020 has been full of surprises, and wearing masks has become a norm. We might wear face masks for longer as we are yet to get a vaccine breakthrough. Some countries have even made it mandatory to wear masks when one is in public. Coming across someone without a mask now seems odd. We can already see organizations branding their masks to promote their brands. Organizations are taking advantage of cheap woven labels to brand their facemasks. People have had a hard time trying to match their outfits with masks. Black face masks are already becoming a trend as they can match with almost every outfit.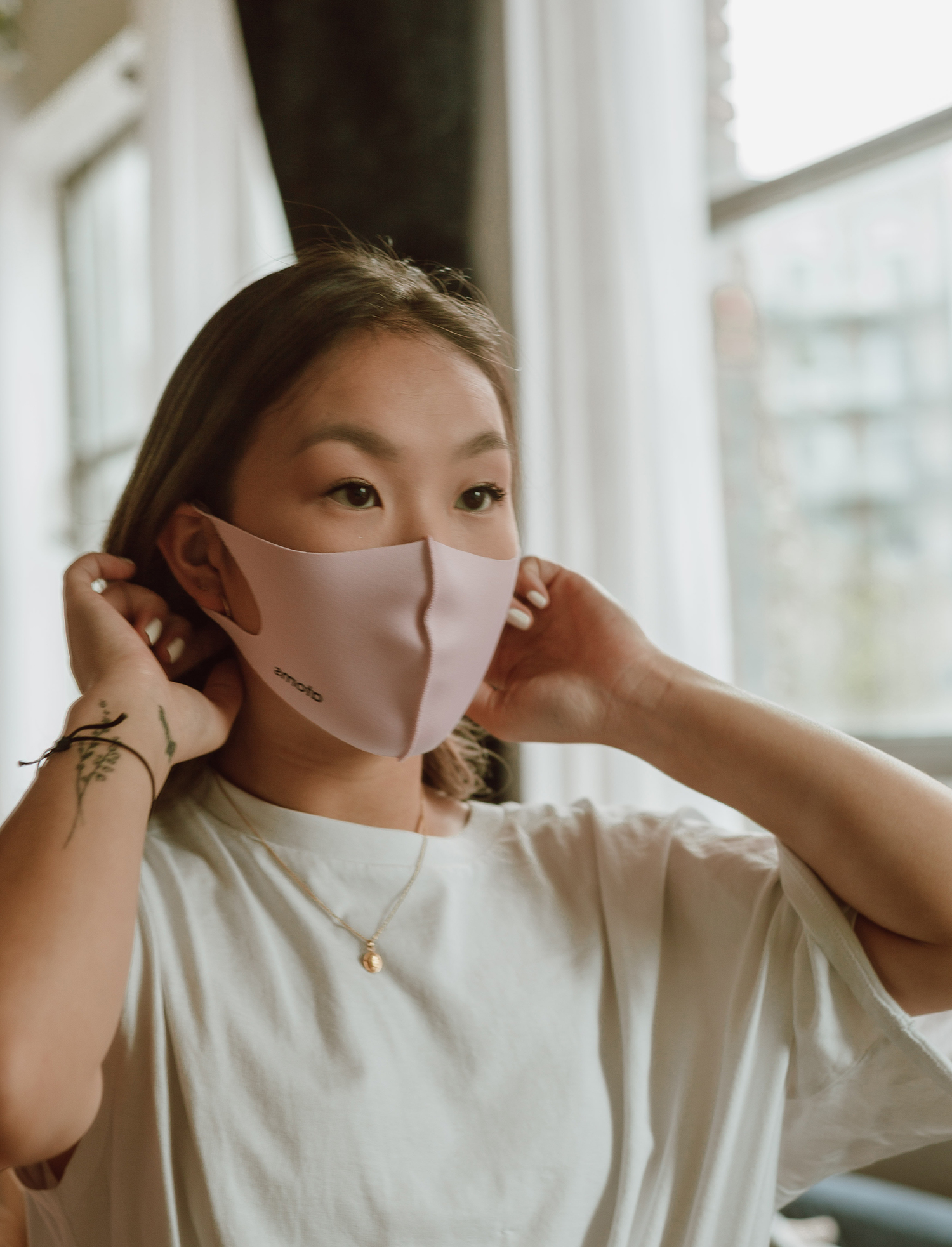 Button-down
There were days when the 'oversized' shirt in the closet either belonged to your husband or father. It was also what you could wear when you visited your boyfriend and had no clothes to change while hanging in the house. The oversized shirts are now a fashion trend for women who understand their worth. Women are no longer borrowing from men as they used to be. These shirts are designed as dresses, are extra wide, and make you appear elegant. You can wear these shirts with shorts or even pants and still look attractive.
Biker outfit
Bikers are known for their amazing bikes and outfits that keep them safe while on the roads. There are different biker movements spread across the world. When they are not revving their engines, you will find these bikers shopping for the best outfits to make them have an easy time while out there on the road. There are also thousands of fashion houses that ensure that the bikers are always clothed. We have seen a recent trend where people are now wearing biker outfits outside the racing tracks. The outfits are mostly accompanied by boots that complement the look.
Oversized boyfriend jackets
Some people think that boyfriend jackets should be worn by men or bought for men. However, it is a fashion trend that makes women wear 'like' their boyfriends. It is like we are going back to the 1980s when oversized boyfriend jackets were a trend. The modern ones have shoulder pads to make you feel comfy. You can rock them with leather shorts or straight-leg trousers if you desire to have a modern look and feel. Some of the best colors for oversized boyfriend jackets include charcoal, powder blue, and neutrals.
Head scarfs are coming back
Who said that you could not go out just because you are having a bad hair day? The headscarf trend that dominated the 50s and 60s is finding its way back to modern fashion. A headscarf will protect your hair and complement your outfit effortlessly. They come in different designs. Some of the most common silky designs have intricate patterns and floral motifs. Styling this outfit does not have to be complicated as you can wrap the fabric under your chin or let it hang at the back of your head.
Popping blue accessories
You were not created so that you can fit in this world. You should aim to stand out, and having blue accessories is one of the approaches that will make this a reality. Pop blue blends well if you have monochrome outfits but still want to pass the right message. It is a trend with unlimited options as you can have a hat, scarf, watch, or even handbag. Black or grey outfits are the best if you want something that will blend seamlessly. You can mix and match your accessories until you find a look that defines you.
Fringing on the handbags
You can use different approaches to make a statement out there. Your handbag can do the talking, and we are seeing more and more people having fringing on their bags. You are bound to make some people turn their heads, and you become the center of attention. There are a variety of choices, such as leather shearing or fringe. The beauty of a fringing handbag is that you can wear it at any season. It is also the kind of bags that fit any event. Dark hues like black or brown should be your options if you are looking for a classic feel.  
Petal dresses
You can never go wrong when it comes to dresses with some petal inspiration. The warm months call for dresses that depict what happens in the gardens. It is the season when flowers and plants will be flourishing. The colors' choice will depend on taste and preferences, which vary from one person to another.
Above are just some of the trends likely to dominate the fashion industry come 2021. Do you think there is a trend you may have missed out on? Please let us know. 
Comments
comments