Netflix has been part of millions of homes across the globe for over a decade now. It has truly revolutionized how we watch our movies and TV shows and is considered by many to be one of the greatest inventions in the history of the world.
After all, there's nothing like spending an entire weekend binge-watching your favorite show and knowing you don't have to worry about it ever going away.
Netflix Binges are those times when you stay inside, order in all your meals, and don't leave the couch for an entire weekend.
They're a great way to get lost in a world that isn't your own, obsess over characters or plot lines, and be entertained by a new show every time.
So How Netflix Binges are actually good for your relationship?
It's not all about Netflix. It's also about your partner. They make for great relationship goals, whether you like it or not.
Here are ten reasons why Netflix binges are actually good for your relationship:
1. You Can Plan Your Next Netflix Binge Together

If you enjoyed the last binge, consider planning the next one together.
You can pick a show, or let your partner pick a show – whatever you feel like! Netflix binges are about having fun and enjoying time with your partner.
While planning it might be possible you are not present in your country or you are about to go on vacation.
If this is the case, Netflix binge-watchers always plan to use VPN because it becomes difficult for them to resume watching from the last episode of their show if they are in a different country.
But why VPN? Because the Netflix library is different in different countries, so with a VPN you can access the Netflix library of your country.
2. It's a Great Way to Get Out of a Rut
Netflix binges can be a great way to get out of an otherwise boring rut.
Whether you've been in the same routine for six months or six years, watching several seasons of Stranger Things with your partner might just be the thing that changes both of your lives for the better.
Many relationships hit a plateau, and need an outside force to nudge them out of it. Binge-watching may provide exactly the jolt your relationship needs.
3. It's a Quality Time Event
Netflix binges are a great way to get quality time with your partner without getting too physically close or using up all of your free time.
If you're together, but not together-together (if that makes sense), then Netflix binges are a great way to keep the romance alive without getting too close.
4. You Can Talk about It the Next Day
You can talk about whatever show you just watched with your partner the next day at breakfast, over coffee, or even while you're watching another episode. 
It's a great way to get your relationship off the ground, but also continue it.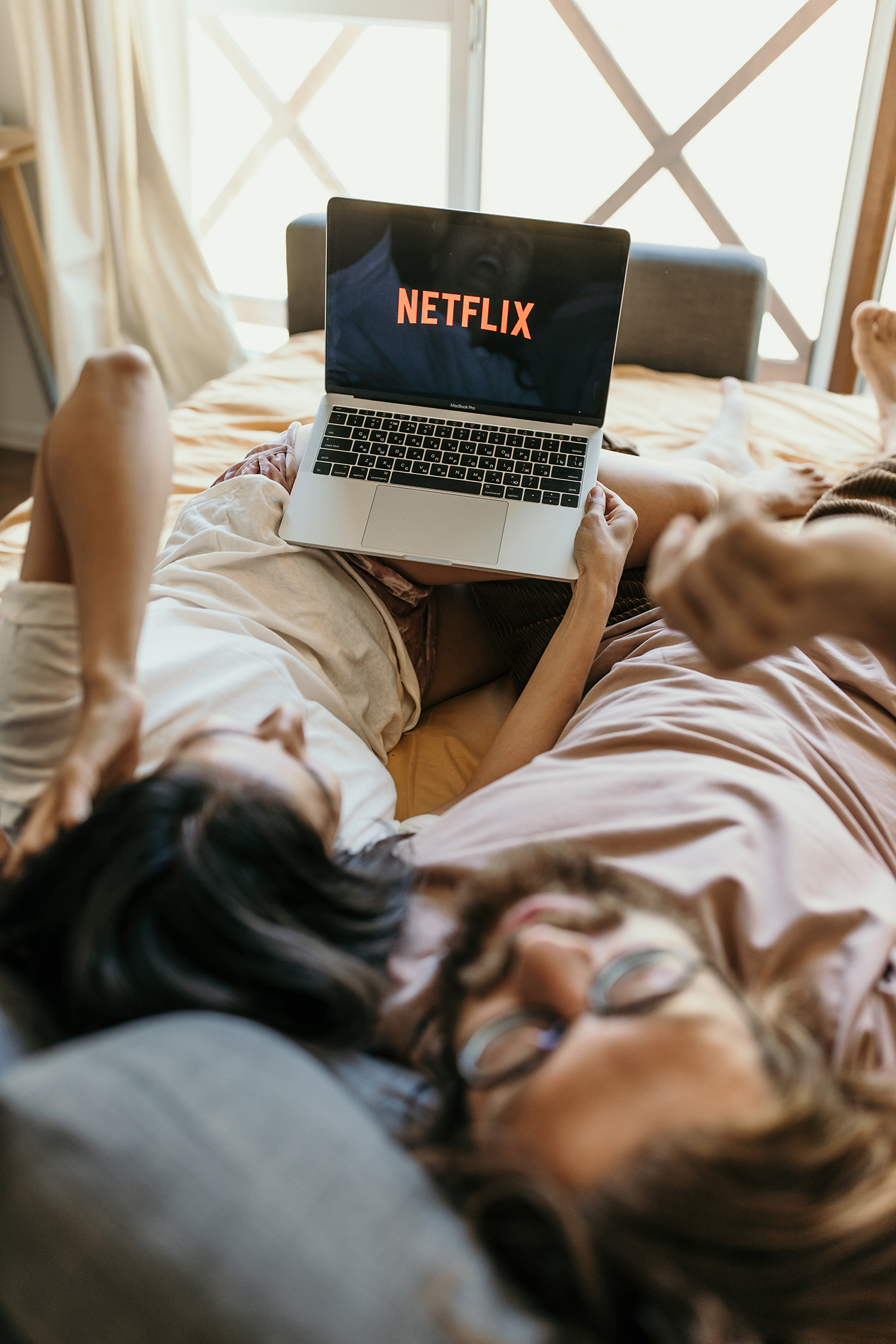 5. You Can Binge-Watch as A-Team
Netflix binges aren't just for one person to sit and watch all day – they can be fun with two people, too! If you have kids, consider watching a few episodes together in the morning before they go to school.
If you have pets, consider watching a few episodes while they're out of the house for a walk or at doggy daycare.
Your Netflix binges can be just for you and your partner – it doesn't have to be a solo event.
6. They Binge-Watch Themselves
Netflix binges give you something to talk about when your partner comes home from work, or after they've gone out.
It's a great way to fit more quality time in with your partner during otherwise busy days.
7. It's a Great Way to Unite around Something
Netflix binges aren't just something that is usually enjoyed by people who are together but are also an activity that brings people together.
Maybe you don't have kids or pets, but you can still enjoy some Netflix binges with various family members or friends if that's what you're into.
8. It Doesn't Have to Be All at Once
You can take turns binge-watching one episode of a show while the other person binges another episode.
Netflix is known for releasing full seasons of its shows at a time, so you can take entire weekends off, or just one day in the middle of the week!
9. It Creates a Common Interest
Netflix binges create a common interest between people. Whether it's your significant other, family member, friend, or coworker – if you both enjoy a show, it's something that you can bond over and find ways to continue doing so.
10. It's a Great Excuse to Buy More Comfy Clothes
This shouldn't be your main reason for binge-watching anything – but you should wear comfy clothes when you're binge-watching.
It's something that most people tend to do, so it may as well be worth it!
Conclusion
The benefits of Netflix binges are plentiful and can be used to improve your relationship with others.
However you want to use them – alone or with other people – they're fun ways to spend valuable time with the people who matter most in your life –  whether that's your significant other, family members, or friends.
Comments
comments