Glowing softly in the dark like a celestial body, Luna is a moon lantern created by the Taiwanese firm Acorn Studio. Constructed of glass fiber and non-toxic latex, the design comes in a total of seven different sizes, ranging from a 3.2-inch diameter to 236 inches, and has a luminosity that ranges from LUX1 to LUX5. Each and every Luna is hand crafted and one-of-a-kind.
"You can see Luna as a stylish décor which immediately makes a space feel different and refreshing. But we don't define it – it can be a serene light in a room corner, a loving companion for you after a long day, or a piece of artwork – you decide what Luna is to you and how you want to make your life prettier with it," says Acorn Studio. Besides appearing in living spaces, Luna has also been used on concert stages and music videos, creating stunning effects.
For more on Acorn Studio's Luna lamp and to secure one for yourself, head on over to INDIEGOGO where Acorn has already raised nearly $300,000 USD for production. The first and second batch product shipment is expected in March and May 2016, respectively.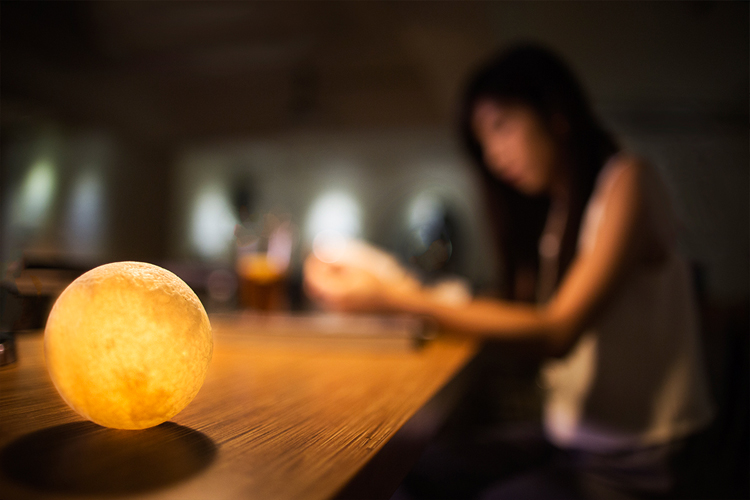 all images and video courtesy of Acorn Studio