Ukraine-based designer Anna Marinenko introduces a collection of super chunky hand-knits. Ohhio's story began last year. It's creator, Anna, began experimenting with exceptionally soft and luxurious merino wool yarn. The material's distinctive properties gave her the creative impulse to knit the first Ohhio blanket, made completely with her hands, without using needles, creating 3-inches stitches. The collection includes blankets and scarves that come in seven different colors: yellow, blue, gray, pink, white, green, light and dark gray.
Ohhio is a design studio focused on creating handmade product for customers who are looking for individual, truly high quality items.
You can find the Ohhio gorgeous chunky knits project on kickstarter here.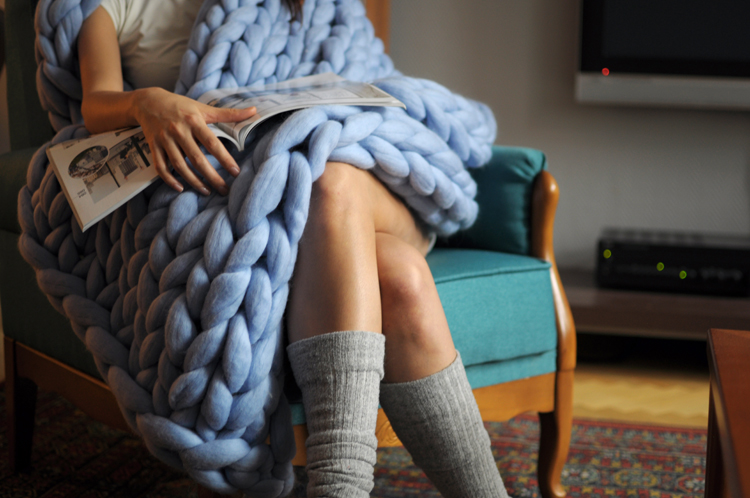 all images courtesy of Ohhio