Are you getting sick of gray paint and shiplap? Or maybe you just bought a fixer-upper decorated to suit even interior design trends. Either way, you're ready to freshen things up with some new, modern styles.
With 2020 well underway, it's clear which home improvement trends are on their way in. Bright paint colors and smart technology are the watchwords of the day — and with more consumers staying home this year, mobile shopping and curbside pickup are dominating the home improvement industry. Let's take a look at some of the year's emerging home improvement trends, so you can give your home the facelift it so sorely needs.
Pops of Color
The days of austere, all-white kitchens and low-contrast home design are over. Today's homeowners want to bring pops of color into their home lives with brightly painted kitchen cabinets. Some homeowners prefer stately, neutral hues like Classic Blue, the 2020 Pantone Color of the Year. Still others prefer bold rainbow colors, muted pastels, or a stylish dual-tone look with open shelving. Painting your kitchen cabinets, or using a bright color to offset the wall above the backsplash, can bring life and color to this room and make it feel cozier. Plus, the color and gloss of your paint can really affect the appearance of light in the room, making a small kitchen feel more spacious and airier.
Wallpaper
Wallpaper, especially floral wallpaper, is back in style, and if you haven't been wallpaper shopping in a while — or, let's face it, ever — you'll be surprised at the designs on offer. Choose a hand-painted, non-repeating mural to turn one wall of your home into a work of fine art. Go with a modern, geometric design, or bring some of the outside in with a textured, tonal, primitive look. Add some European flair to your home with fabric wallpaper above wainscotting. You can even get custom 3D designs. 
Not willing to paste a busy wallpaper over every wall of your home? No worries. Get the look and give your eyes a break with a wallpaper accent wall.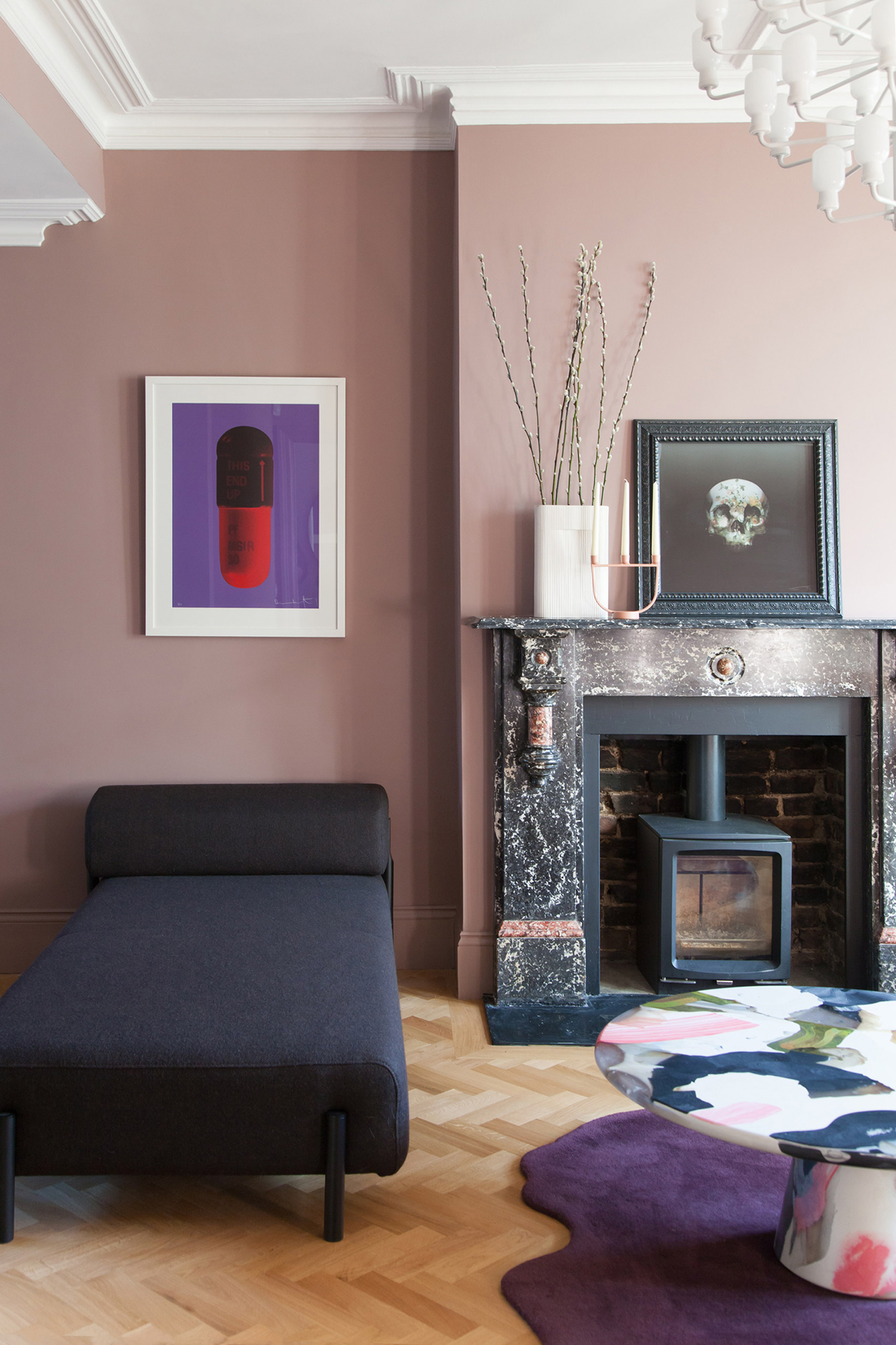 DIY and Mobile Shopping
DIY home improvements are getting increasingly popular this year, as quarantined and self-isolating homeowners look for something to keep them busy around the house. For example, you could play around with veneered MDF to create amazing-looking and durable shelves or countertops. Going hand-in-hand with that is an increase in mobile shopping. Increasingly, home improvement retailers are offering mobile shopping apps and curbside pickup, so you can order your supplies and go pick them up the same day, without even leaving your vehicle. No more waiting for delivery or paying exorbitant delivery fees for lumber and other home improvement necessities.
Smart Appliances and Home Devices
Technology is supposed to make our lives easier, right? Many homeowners are discovering that, at least when it comes to home appliances and devices, wifi-enabled features really do make their lives easier. All kinds of appliances are coming with smart features, from refrigerators that reorder groceries for you as supplies dwindle, to smart home gym mirrors that offer online access to workouts and robot vacuums or lawn mowers that can be controlled via smartphone app. If you're looking to replace any of your appliances this year, or one of your appliances breaks down and your Candu Home service professional recommends replacing it, you could get substantially increased functionality from a new model.
Health-Centric Renovations
Homeowners are more health-conscious than ever this year, and that means choosing non-toxic materials for painting and other home renovations, but it also means installing fixtures and appliances that support healthier ways of life. For example, the year's bathroom remodel trends include touchless faucets that cut down on germ contagion and bidet toilet seats to increase hygiene and comfort, as well as large, freestanding soaker tubs for relaxing personal time.
Exterior Home Remodeling
With many public places closed and many indoor and outdoor events canceled this summer, homeowners are increasingly turning to exterior home renovations to make the most of their outdoor space, and exterior home remodels tend to offer more return on investment in terms of resale value, too. So, go ahead and that new deck, do that landscaping, or install that outdoor kitchen you've been daydreaming about.
This year's home trends are ushering in a new era of lively colors, increased convenience, greater use of outdoor space, and enhanced wellness in the home. There's never been a better time to refresh your home's outdated look, and enjoy the best of what the latest trends have to offer.