On the third floor of an apartment complex on Calle Valencia, located on the left side of the city plan conceived by Ildefonso Cerdá, in Barcelona, there is an apartment built in 1980 and recently refurbished by  Portuguese architect Paulo Martins.
"We wanted to return the apartment to its former dynamics and transport the cosmopolitanism of the city into the private experience of its current owners, keeping the apartment as a refuge within the city," says Paulo Martins. ""e wanted to recover the balcony and the dynamics of a manzana inner courtyard, and permit the light of Barcelona to illuminate every corner."
Once inside, we enter into a large open living space where the social areas are located. The sleeping quarters are hidden behind a covert door that can only be seen from the balcony onto which the rooms open. The suite that runs along one side of the apartment does not escape the rule, and it's also an open space that can be closed through sliding doors. A mirrored wall leads to the bathroom where there is a mirror that reflects the typical manzana inner courtyard.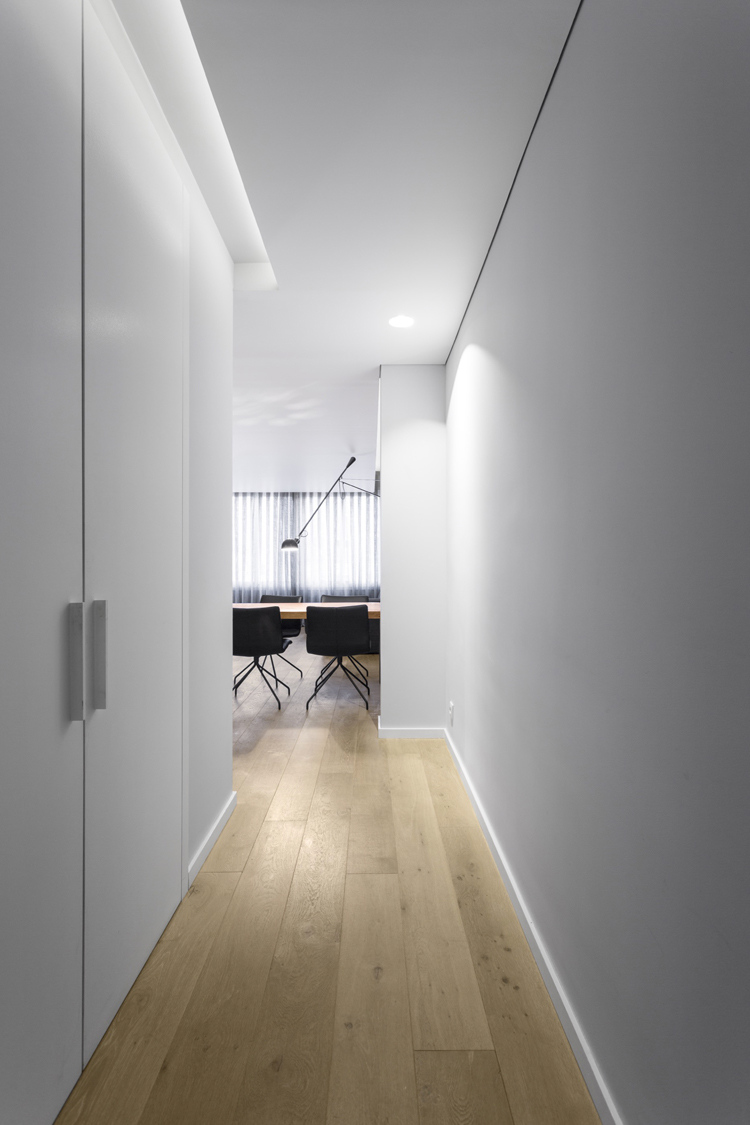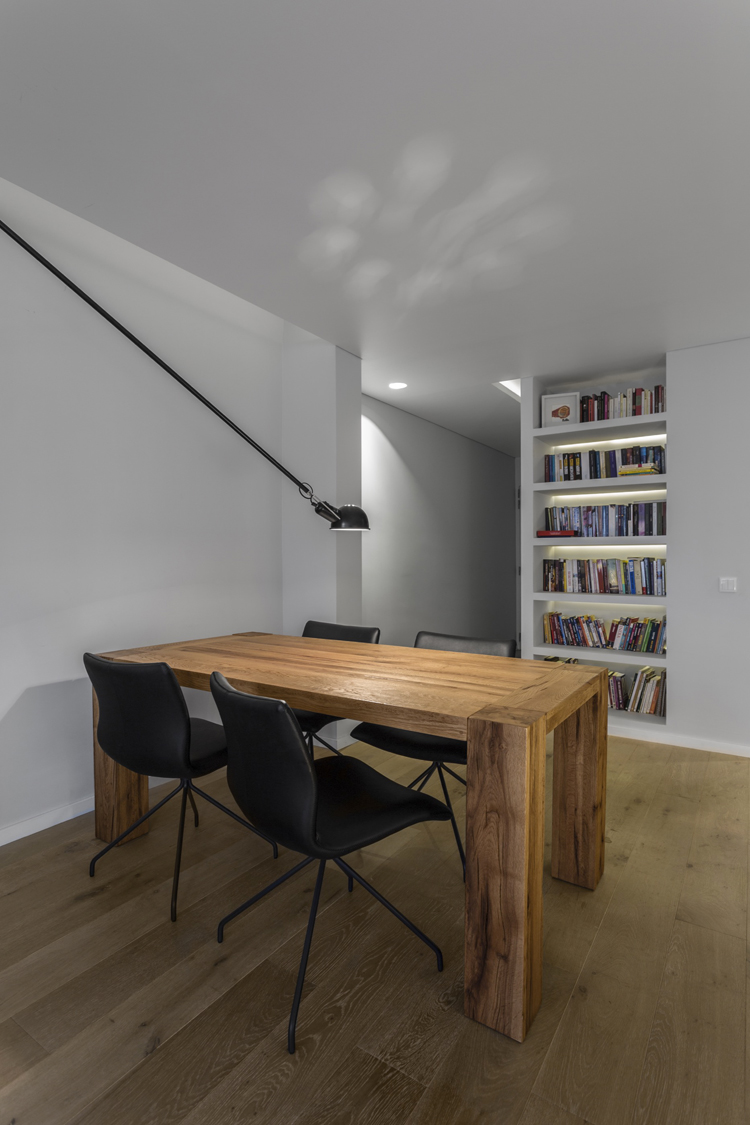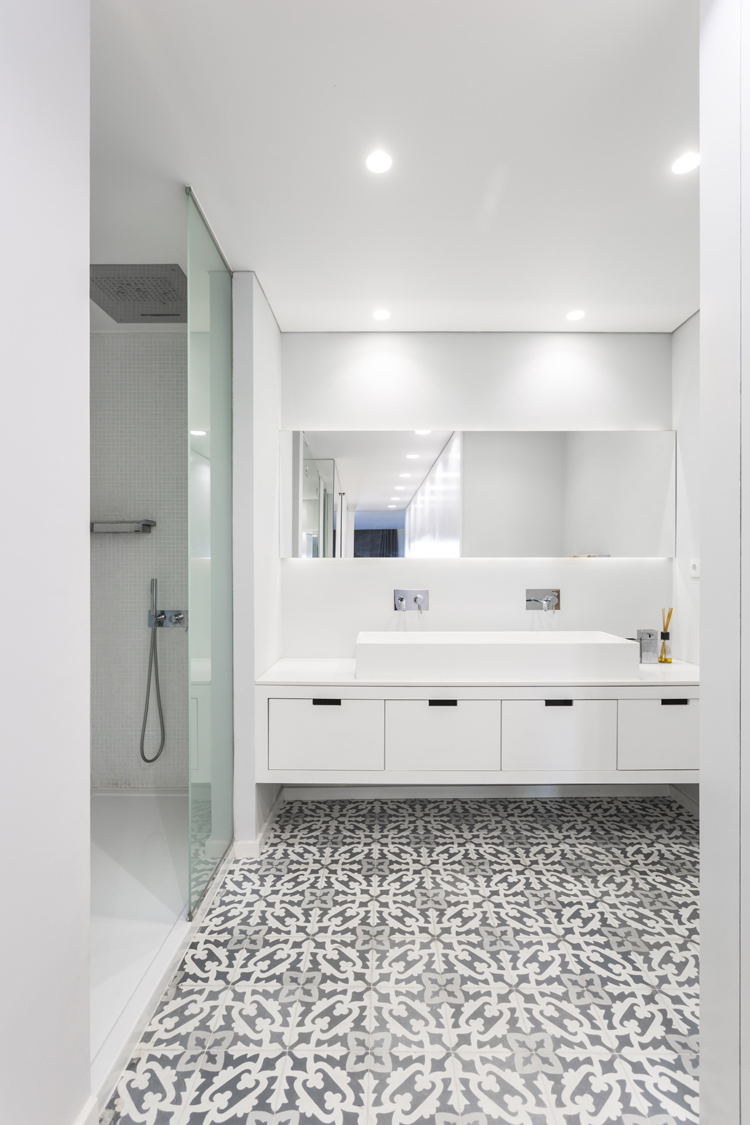 all images © Ivo Tavares Studio