Bentley unveils its future with the EXP 10 Speed 6 at the 2015 Geneva International Motor Show. The concept is a British interpretation of a high performance two seater sportscar using modern automotive design, highly skilled handcrafting, the finest materials and advanced performance technology.
The exterior design of EXP 10 Speed 6 is an expression of muscular, athletic surfaces inspired by the aerodynamic shapes of aircraft fuselages and wings. The result is a coupe of clean, modern surfaces whilst remaining unmistakably Bentley. Creating exciting contemporary ideas from classic starting points is evident across the car, from the new interpretation of the iconic Bentley matrix grille and four-round headlamps to the paint colour – a deeper, richer and heavily metallic version of British Racing Green.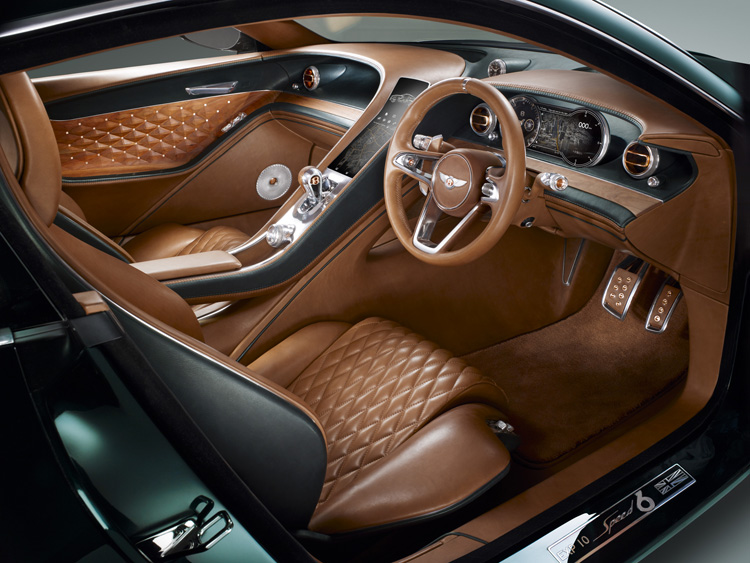 The shapes and lines of EXP 10 Speed 6 represent a dynamic sculpture, creating harmony between sharp lines and flowing surfaces and using twisted surfaces to imply speed. Combined with muscular proportions and an athletic stance through the use of a short front overhang, long bonnet, low grille and wide rear shape with a long C-post, the exterior styling hints at high speed potential of the car.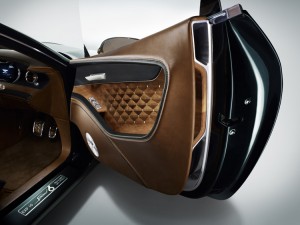 The inspiration for the interior comes from the continuous line that runs around the cabin, driving through the console and into two symmetrical wings before flowing into the door and looping back into the console armrest. Two elegant quilted sports seats are positioned either side of the narrow centre console which houses exquisite driver controls and a highly intuitive 12" touch screen.
Each detail has taken core Bentley interior DNA principles and moved them forwards. For example, the classic and purposeful Bentley knurled surface is a feature throughout the controls of the car, but now created using steel and copper together to create a two-metal 3D texture.
Continuing the fusion of traditional materials and contemporary design statements, the doors of EXP 10 Speed 6 feature 3D quilting, milled directly in to solid straight-grain cherry wood. Each resulting diamond is finished with a copper centre.
The centre console integrates digital information with tactile controls via a curved touch screen housed in an aluminium frame. The fascia instruments deploy from a flat position into the drivers view as the car is started using the floating "B" button integrated in to a non-symmetrical gear lever finished in aluminium, copper and cherry wood. A mechanical rev counter and digital display combine to provide the perfect balance of modern driver information and analogue beauty.
The rear interior space is divided into two compartments designed to house a specifically designed four-piece luggage set. Like the rest of the interior, the rear has been trimmed by the master craftsmen at Bentley in the highest quality Poltrona Frau leather.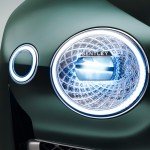 all images courtesy of BENTLEY
Comments
comments