The world's first smart and interactive greenhouse MEG has become part of the collection of the Museo Nazionale della Scienza e della Tecnologia (Museum of Science and Technology) in Milan. MEG was chosen for #FoodPeople. La mostra per chi ha fame di innovazione (The exhibition for the hungry of innovation), the largest exhibition dedicated to the changes that have marked the way we eat and the future prospects of the food system.
Designed by the D'Alesio&Santoro, along with Italian Design Group, MEG is a step forward into the future, an exploration of possible new tools and approaches, with a view to multiplication of progressive value. This is demonstrated by the presence at the Museo Nazionale della Scienza e della Tecnologia in Milan, in perfect continuity with the victory of the competition launched by Wired Italia "Hack the Expo" and the subsequent campaign of crowdfunding Eppela, which funded the construction of the first MEG.
In the #FoodPeople exhibition, which highlights the importance that scientific and technological innovations play in the agri-food sector and therefore in everyone's life, MEG is present in the interactive workshop i.lab Genetics, in line with cultural model based on a strong commitment to teaching and educational choice for the redesign of interactive workshops dedicated to nutrition, biotechnology and genetics.
MEG is the first greenhouse indoor automated, fully open source, connected to the internet. MEG allows you to manage and share all parameters of plant growth by controlling microclimate and lighting with an app on your smartphone or tablet. MEG records the cultivation process to share with many people as possible, in the vision of an open culture, shared, through the creation of a community. The genetics laboratory provides all the most innovative feature of MEG: sharing open source data and technology.
The greenhouse, dedicated to the cultivation of quinoa and Aji Amarillo, chili typical of Peru, has been produced with the assistance of the Economic-Commercial office of Peru, who through collaboration with D'Alesio&Santoro and supporting MEG promotes and enhances the excellence of that distant and fascinating land.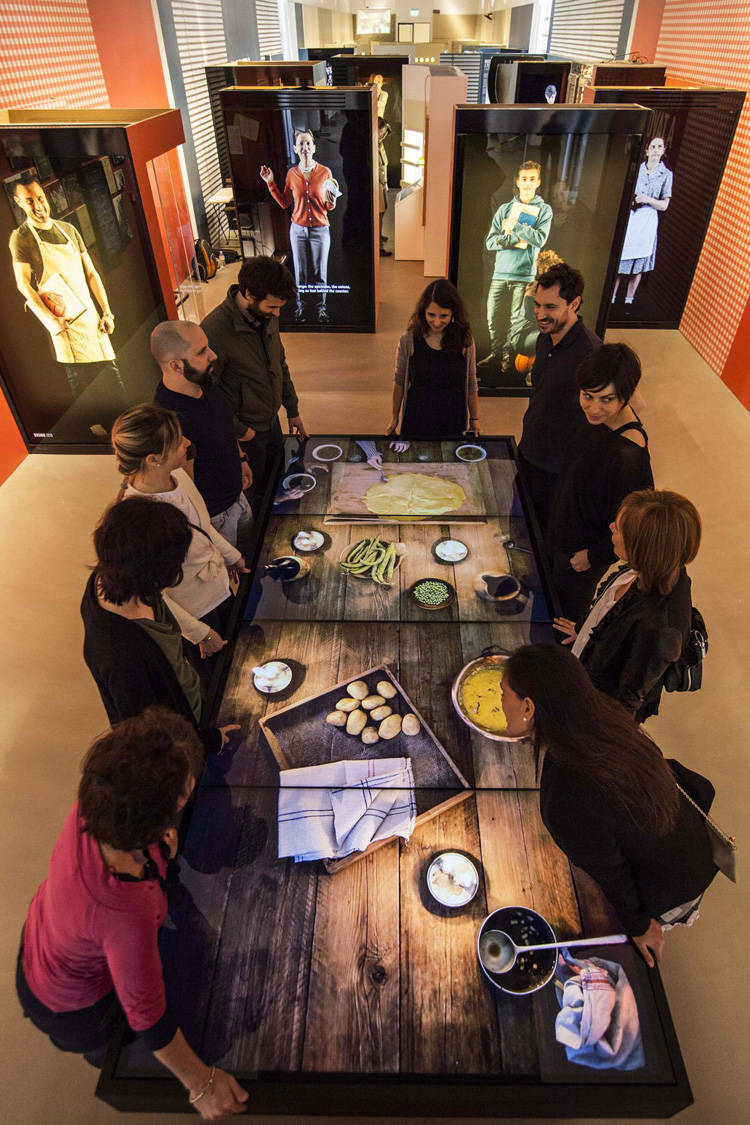 all images © LORENZA DAVERIO / courtesy of MUSEO NATIONALE SCIENZA E TECNOLOGIA
Comments
comments