Lamborghini has unveiled the Lamborghini Centenario at 2016 Geneva Motor Show, in the year the company celebrates the centenary of founder Ferruccio Lamborghini's birth. Only 20 coupé and 20 roadster versions of the Lamborghini Centenario will be produced and all 40 cars are already sold, at a start price of 1.9 million USD.
Using the V12 architecture, the Centenario's naturally aspirated engine produces 770 hp and powers from 0-62 mph in 2.8 seconds, and from 0-186 mph in 23.5 seconds with a top speed of more than 217 mph. Braking from 62 mph to standstill is achieved in 30 meters. A monocoque and body in full carbon fiber provide a low weight of 3351lb and a weight to power ratio of just 4,34lb/hp.
The car's aerodynamic design includes an extending rear wing providing more downforce at high speeds. The introduction of rear-wheel steering provides increased agility and stability, and an innovative touchscreen provides connected infotainment, including internet browsing and Apple CarPlay.
Shown in Geneva in an entirely carbon fiber finish, clients can specify their Lamborghini Centenario to include exposed carbon fiber or any colour and finish from Lamborghini's Ad Personam personalisation programme. Learn more here.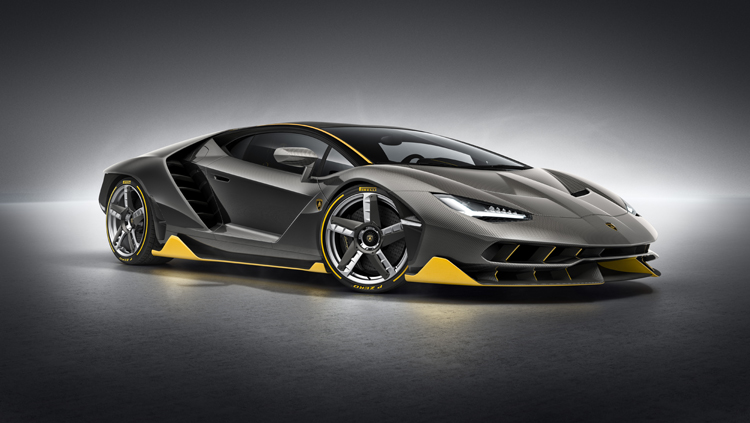 all images courtesy of Lamborghini
Comments
comments