Set to debut at this year's Milan Design Week, Toyota introduces the Setsuna, an attractive new concept car made of wood. The decision to use wood—a material that is durable yet prone to change over time—reflects Toyota's efforts to give form to the developing relationships between people and their cars. The Setsuna symbolizes how cars undergo a gradual transformation over the years, as if absorbing the aspirations, memories, and emotions of multiple generations of a family.
With the Setsuna concept, Toyota is expressing the notion that, as a family accrues time and experiences together with their car, lovingly caring for it and passing it on to the next generation, that car will acquire a new type of value that only the members of that family can appreciate.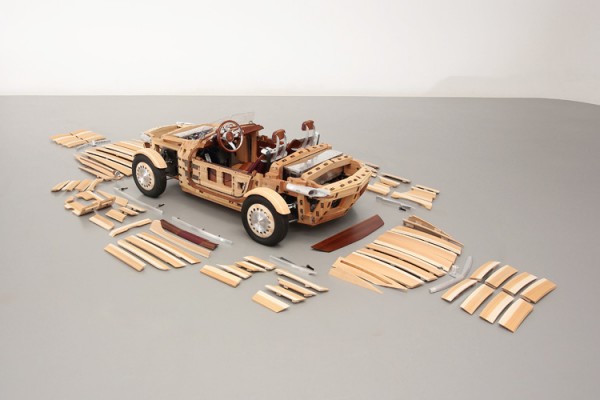 The car's name—Setsuna, meaning "moment" in Japanese—was chosen to reflect that people experience precious, fleeting moments together with their cars. Toyota believes that, over time, these collective moments make their cars irreplaceable to their owners.
To embody this concept, Toyota picked a variety of distinctive types of wood for different parts of the car, including the exterior panels, frame, floor, and seats. Wood provides uniquely appealing characteristics that are not offered in conventional cars: it can last for many generations if properly taken care of and it also changes in coloration and texture in response to its environment (particularly temperature and humidity) and conditions of use, taking on a unique character and depth.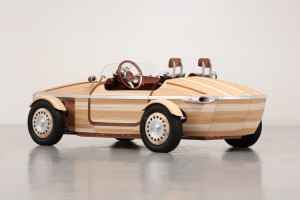 all images courtesy of Toyota
Comments
comments