Created by the London tech-toy startup Technology Will Save Us (TWSU), the Mover Kit, launched with a campaign on Kickstarter, is the first wearable that kids can code themselves. By coding it themselves, kids can use the kit to invent as many games as they can imagine.
Kids learn best when they are motivated by more than coding; this device teaches them fundamental skills around programming, electronics and how to solve problems creatively with computational thinking.
Mover Kit is a wearable device that comes with all the components needed for assembly, including the brightly coloured LEDs, printed circuit board and rechargeable battery. There's a snap band that allows kids to attach it to their wrist, their scooter or even the dog. To accompany the wearable, Technology Will Save Us have created an inspiring and educational 'Make' platform filled with projects that helps kids invent and code with their Mover Kit.
Technology Will Save Us conducts extensive research projects funded by organisations like NESTA, Google and Mozilla, to understand what young people love doing and what helps them develop skills outside of school. It's inspiring and iconic products are sold at educational institutions such as MoMA in New York and The Science Museum in London.
The Mover Kit Kickstarter campaign will run till June 8, 2016. The kit includes everything kids need to make their wearable in 15 minutes, play with it for hours, and then access the Make platform filled with challenges, craft projects and games. Be among the first lucky people to get your hands on this active play wearable kit!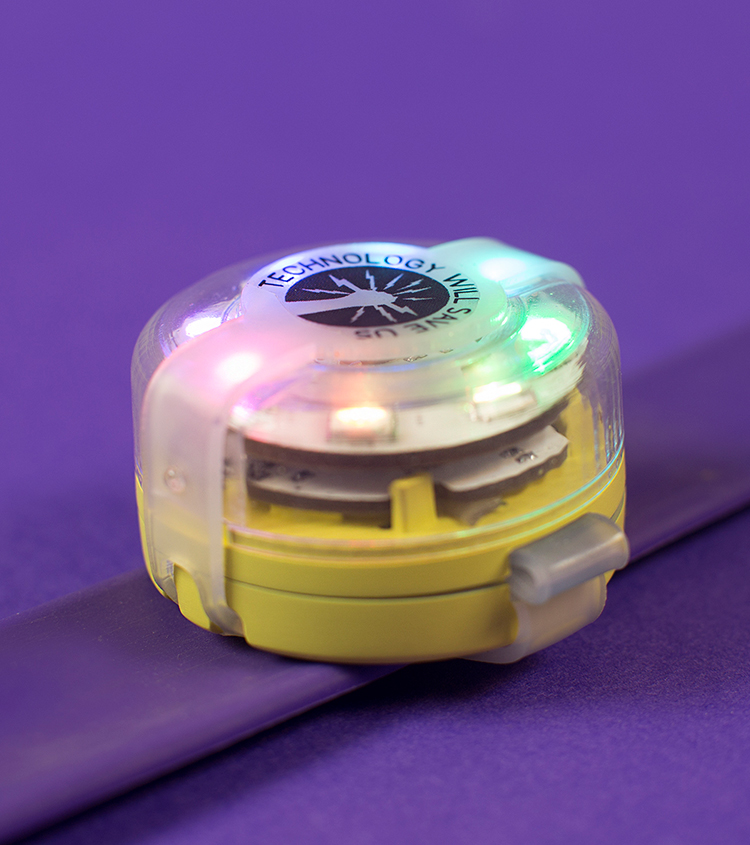 all images and video courtesy of Technology Will Save Us
Comments
comments