Chinese tech company Meizu has teamed up with Japanese designer Hironao Tsuboi to create a speaker that floats above the ground. The small-sized speaker, which is suspended in mid air atop a transparent block, features a complex optical reflection solution to show the album cover and track information inside a transparent prism, creating an illusive and stunning floating effect.
"The concept of 'missing design' is to reduce the boundary and existence of an object and to blur the edges of such object, which helps the object fit in with the environment," explains Hironao Tsuboi. "As in gravity, the smart use of prism helps reduce the outlines of the screen, letters and symbols. as a result, music information seems to be floating in mid air. The design as a whole aims to help users forget about gravity, but keep the sense of balance."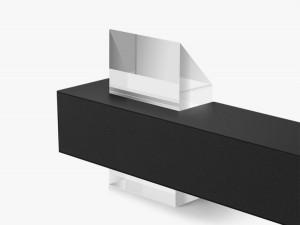 Users can wirelessly stream from Spotify, Last.fm, or SoundCloud by pairing with the speaker over Wi-Fi or Bluetooth. Gravity also comes with an iOS and Android companion app for remote control.
The Gravity wireless speaker comes with a 20-Watt bass and a 70Hz to 20Khz range. Meizu has launched an indiegogo campaign for the 'Gravity' speaker with plans to ship to backers in December 2016.  Preorders start at $169 USD.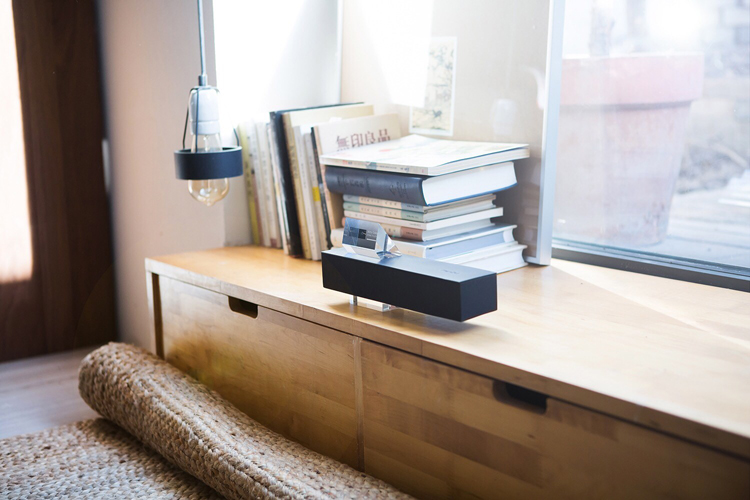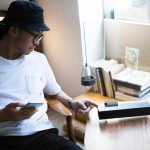 all images and video courtesy of Meizu
Comments
comments