Yamaha's latest Yard Built creation is a true Italian beast, a tracker style build with understated design showing true metallurgy craftsmanship. The Moto di Ferro Yard Built XV950 'Speed Iron' is the brainchild of Italian builder Marco Lugato.
Marco is one of those builders that has genuine oil in the blood, riding from a very early age, first off-road and then as a professional road racer, his credentials are without question. After a career in racing followed by some years honing his craftsmanship in various workshops Moto di Ferro (Iron Motorcycle) was finally born in 2009 as a custom house to build the motorcycles that Marco dreamed of.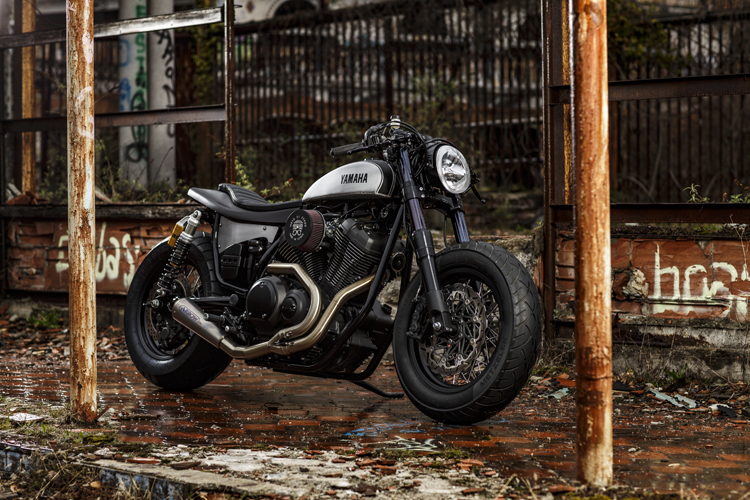 The concept for 'Speed Iron' comes from Marco's passion for speed. He wanted to create a motorcycle with strong design queues combined with soft lines. Thick tyres were important but not at the expense of rideability. Those thick tyres were wrapped around beautiful Borrani rims with the front suspension getting swapped out for VMAX forks.
A handmade aluminium tank and rear seat unit take the weight down and complement the handmade aluminium side panels. The front brake discs increase to 320mm and benefit from VMAX calipers for proper stopping power. An Acewell odometer provides just the right amount of data for the rider and an Arrow exhaust adds the soundtrack.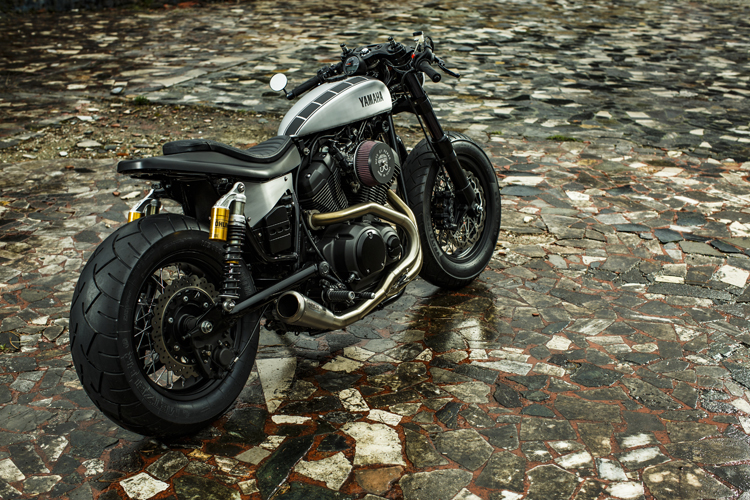 Various other pieces complete the look, including Tarozzi footpegs and LSL dumbbells. A handmade rear frame sets the clear line across the bike and an aftermarket headlight and stop lights integrated into the turn signals keep everything super clean.
The great news for XV950 owners is that Marco plans to make various parts from the 'Speed Iron' build available so you can create your own Italian custom, or even better hand over your XV950 to him and have it made for you. For more info on Moto di Ferro visit their website.
all images courtesy of Yamaha
Comments
comments