Unveiled at London's Design Museum, the new Range Rover Velar brings a new dimension of glamour, modernity and elegance to the Range Rover family. With well-balanced and optimized proportions, its lineage is recognizable from its floating roof, continuous waistline and taut, tapered lines at the rear.
The Range Rover Velar's elegant exterior and interior pays host to a raft of technological features. Much is hidden from view, including an aluminium-intensive structure, all-wheel drive, air suspension, and high-tech infotainment. Much, however, is also extroverted like the all-LED lights – bright, translucent highlights in its graphically reductionist form, or its flush, deployable door handles that retract into the doors when not in use. The use of burnished copper-colored finish on some exterior detailing is a first in the automotive sector and typical of the approach taken by Range Rover Velar's design team.
The exterior, expressed in the simple and clear of forms, certainly has presence with the Range Rover Velar' strikingly apparent shoulder line. Like the softness in the material on the lower door panels, the slimness of the features that hang off velar's feature line – its LED headlamps and the burnished, copper-colored detailing on the bonnet vents – are born from a deep-seated understanding of the power of understatement.
The centrepiece of the interior is a twin-screen, 10-inch touch pro duo infotainment system, that combines a rake-adjustable upper touchscreen with a second screen in the main console between the seats. Between the two screens, which are linked allowing occupants to move content between the two with a flick of a finger, nearly every non-dynamic feature can be controlled.
The new Range Rover Velar will be on show at the Geneva Motor Show 2017, which runs from 9th to 19th March.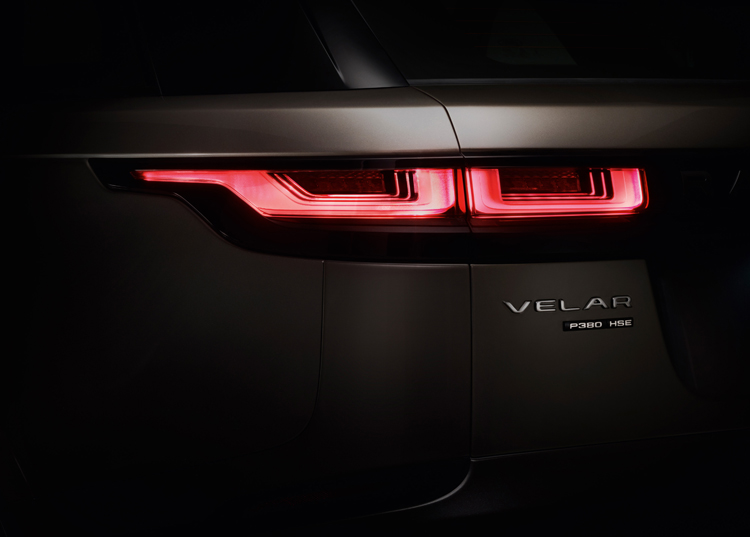 all images courtesy of Land Rover
Comments
comments