Nissan and premium automotive brand Infiniti have unveiled a sleek, open-wheeled electric retro-roadster prototype at the 2017 Pebble Beach Concours d'Elegance. The car, called Prototype 9, is a celebration of Nissan and Infiniti's ingenuity, artistry and craftsmanship. It represents a reimagining of a 1940s race carwith time-honored production techniques employed to realize its retro design.
The car is powered by a prototype electric motor and battery from Nissan's Advanced Powertrain Department. This nod to the future contrasts with the traditional materials and techniques applied for the Prototype 9's manufacture, including panels hand-beaten by a team of Takumi – Nissan Motor's master craftspeople.
Prototype 9 was inspired by an emerging era of Japanese motorsport. The custom-built Prince R380, which also will be shown during Monterey Car Week at The Quail, a Motorsports Gathering, broke several land speed records in 1965 before taking overall victory at the 1966 Japanese Grand Prix at Fuji Speedway. Prince Motor Company is considered to be Japan's original builder of premium automobiles, and its legacy can be traced to INFINITI Motor Company and its current model line. The R380 shown at The Quail is the actual Japanese Grand Prix-winning car, believed to be the only surviving R380.
Finished in a bare sheet-metal skin, Prototype 9 is the result of countless hours of careful construction. The designs of the brand's contemporary road cars are characterized by deep-stamping production methods, which enable the creation of sharply defined lines and smooth body surfaces. Far from production lines, this out-of-hours project required similarly technicalyet more traditional crafting methods.
The vehicle's stunning bodywork is made from steel body panels wrapped around a steel ladder frame. The panels were hammered into shape by the Takumi. For Prototype 9, panel beaters incorporated INFINITI's signature design elements, such as the double-arch grille, 'shark gills' aft of the front wheels, a single-crease hood, and sharp lines that stretch from front to rear.
In every other respect, the car is unashamedly inspired by retro aeronautical designs. Prototype9 is defined by its smooth, aerodynamic surfaces, long bonnet and short overhangs, an exposed cockpit, and open-wheeled layout. 19-inch center-locking wire-spoke wheels at each corner are even wrapped in period cross-ply competition tires.
As uniquely Japanese in design and craftsmanship as the bodywork, the cockpit adheres to Infiniti's contemporary approach to interior design. Articulating the same sense of advanced human artistry of Infiniti's production cars and near-production concepts, Prototype 9's cabin has been handmade by the company's interior design teams. The intimate and focused cockpit is the result of two Japanese approaches to craftsmanship – 'mitate' (pronounced "mee-ta-teh") and 'shitate' ("shee-ta-teh"). 'Mitate' relates to the practice of curating and bringing together the best possible selection of materials. 'Shitate' is the desire to tailor the chosen combination of materials, bringing out their best characteristics.
With this fine attention to detail and finish, the cockpit is wrapped in black leather with contrast red stitching, sewn and finished in such a way as to echo earlier single-seater racers. Subtle Japanese flags are stitched into the integrated headrests of the deep single bucket seat.
In a cabin that features no distractions from the road ahead, the steering wheel rotates around a fixed central hub, housing the driver's instrument gauges. The hub itself finished in turned aluminum, an effect found on aircraft throughout the first half of the 20th century.  Like the machines that inspired its design, the effect has been completed by hand, 'turning' aluminum shavings into the fascia with the end of a cork. Inspired by the project, this was a finish that the interiors team had not previously had the opportunity to explore. With a single-minded focus on driving, the cabin features minimal switchgear, with those that remain modelled on cockpit switches.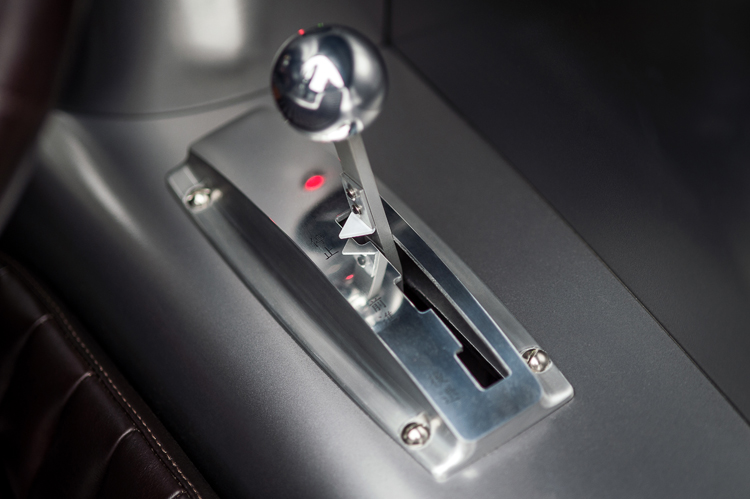 The Prototype 9 is the first Infiniti to be powered by a new EV powertrain – a 30 kWh high-voltage battery paired with a prototype electric motor, one not yet seen on a production vehicle.
The motor produces 120 kW (148 hp) and 320 Nm (236 lb ft) of torque and driving the rear wheels, via single-speed transmission. Prototype 9 has a top speed of 105.6 mph, and sprints from 0-to-62 mph in 5.5 seconds, with a maximum EV range of 20 minutes under heavy track use.
all images and video courtesy of Infiniti
Comments
comments