French computing company Qarnot has unveiled a new computing heater specifically made for cryptocurrency mining. 
Qarnot designed the QC-1, the first heater using microprocessors as a heat source. QC-1 perform remotely complex algorithms for banks, 3D animation studios, and research labs, like a distributed cloud made of computing heaters. Decentralization and IT energy efficiency are at the heart of Qarnot's expertise and values.
The technical reliability of cryptocurrencies relies in the trust vested in the networks of computers validating each entry in the blockchain database. If the computing power is concentrated in the hands of a single person or company, enabling it to modify or falsify the blockchain, the whole system could be endangered. This is why numerous projects have emerged to reinforce the decentralization of blockchain-based technologies. The environmental impact of cryptocurrencies is also a crucial challenge for the industry. According to certain estimations, Bitcoin mining would already use as much electricity as Greece. In some cases, newly established mining farms raise concerns from local governments in the USA, Québec or Iceland, where they having strong effects on electricity grids, while not bringing as much value to the local community as expected.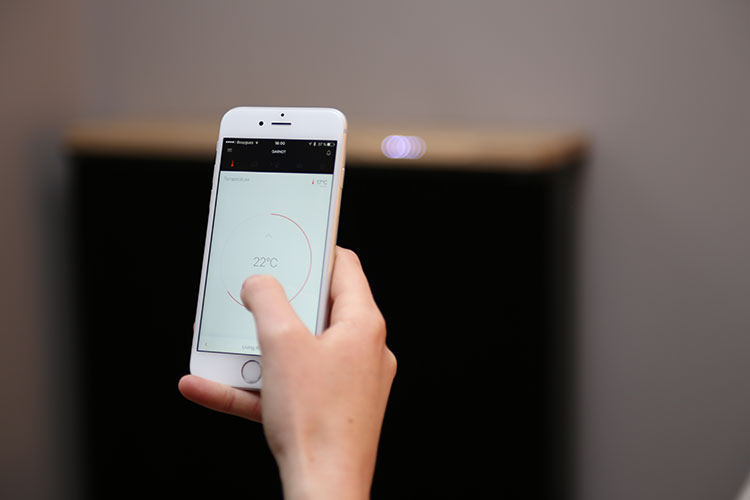 Qarnot developed its crypto-heater QC-1, to mine cryptocurrencies with 2 graphics processors, the SAPPHIRE NITRO+ RADEON RX 580 8G GPU. The QC-1 will mine the most profitable cryptocurrency among 3 pre-defined assets and will be ready to update mining software to follow market changes. With an Ethereum mining power of 60MH/s, the heater will allow users to generate an estimated 100€ per month ($120 USD) at the current rate.
Eric Jeanmougin, EMEA Sales Director and France President at AMD invited on stage at the launch conference, said "The fast pace of innovation at AMD makes Radeon GPUs the perfect choice for Qarnot as they begin to offer new alternatives in the way we think about the next generation of housing."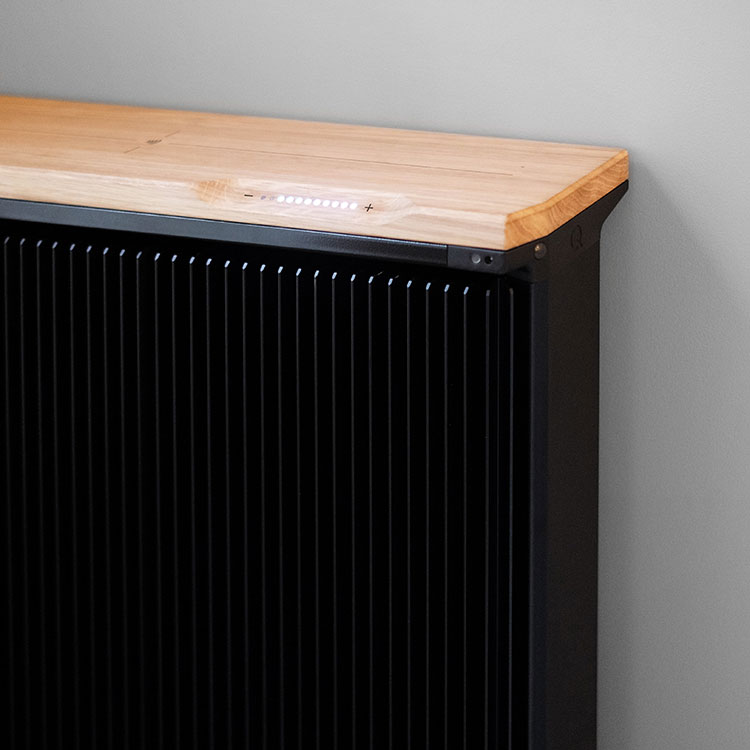 QC-1 crypto-heater, just like its predecessor the Q.rad, unveiled in 2013, is absolutely noiseless, because it does not integrate any fan or hard drive. Like the Q.rad, its high-end design is made of anodized aluminum and wood. A mobile app allows users to set up and personalize the QC-1 once connected to electricity and to an internet box.
The first production series of the QC-1 crypto-heater will be launched on March 20th. Orders are already available on the website www.qarnot.com.
all images © Qarnot
Comments
comments