So, the date and time is set, you're going to have a brilliant night in, a virtual casino night!  But where do you start?  Here are some top tips to make your night go with a bang!
Set the Scene
Why not recreate your favorite casino in your own home, to put you and your guests in the party mood?  You could set a blackjack table out in the background, add some lighting and pop some music on to recreate a casino atmosphere.  A wide choice of hanging decorations, light up signs and funny props are easily available online and can all be reused time and time again.  
Dress Code
Do you like to relax in your cosy clothes or dress up to the nines?  It's your night so you can create the dress code of your dreams, no need to follow casino policy when you're at home!  You could even theme it around a casino based film like Casino Royale or make it more of a kitsch Vegas style look.  Either way, having your casino night virtually means there will be no waiting for a cab or long journey home when the gambling is over – a perfect end to the evening, you can just hop straight in to your own bed!
 
Guest List
Hosting a virtual night means you can invite whoever you like, distance is not an issue when you can log on and catch up!  You could even assemble teams from your colleagues, friends or family to give the evening a competitive edge.  Give people plenty of notice if they need to arrange childcare and then you can be guaranteed a good turnout.  A casino night could be a great way to connect with someone you haven't seen for a long while, so don't be afraid to reach out and invite a long lost friend, everyone appreciates a party invitation!
Hire a croupier
A great way to give your night a professional spin is to hire a professional croupier. With years of experience under their belts, they will be able to explain the proceedings of the evening and rules of the games. They will also set up the Zoom tables for you and can even arrange multiple break out rooms so you can entertain more guests. Go that one step further and personalise the night for you and your guests by customising the Zoom tables with personalised player name tags and logos. 
Plan Out The Prizes
Don't forget to plan out the prizes! Whether it's a charity event, a corporate event or a casual night between friends, offering some prizes to the lucky winners will add a sense of anticipation for the games. There are different types of prizes that you can offer. If you are playing for fun, you can simply offer cinema tickets, vacations, and electronics, besides others. On the other hand, if you are playing seriously, you can take some ideas from online casinos at www.mrcasinova.com that offer the traditional casino prizes that include cash prizes and free spins.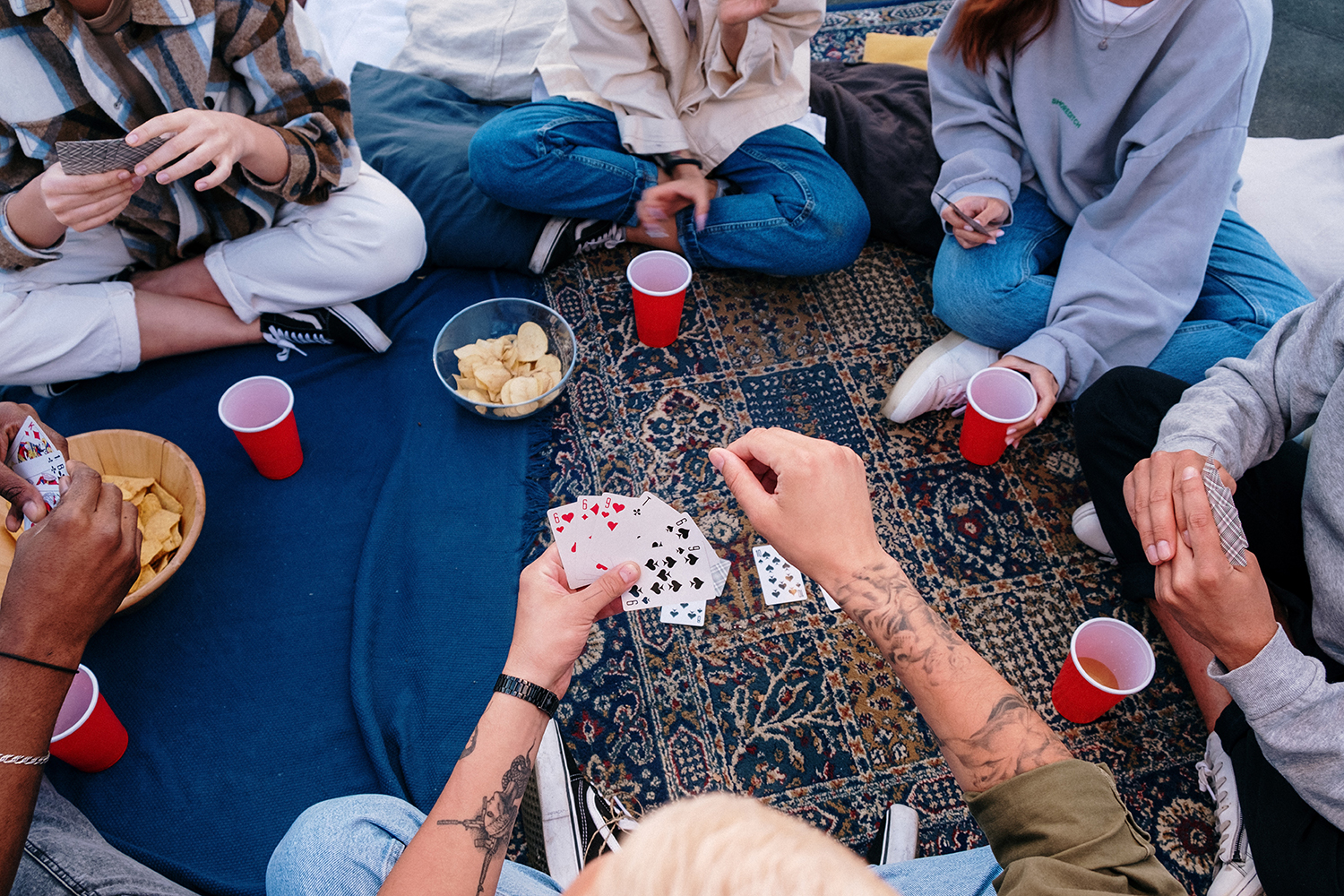 Catering
Make sure you order your favourite food and snacks ready to make your night an epic one!  You could have a fancy three course feast or some simple nachos, whatever floats your boat. Alongside your food, why not prepare some delicious drinks to go alongside your food, it's a great reason to learn how to make a fantastic smoothie or legendary old fashioned.
Plan breaks
Tell your guests ahead of time when they can expect rest breaks, and perhaps even a little entertainment between their games.  You could play a musical interlude, or even tune to a comedy show to make the night even more special.
Have a Sneak Peek
Why not browse some sites for research before the night itself?  Then you can brush up on your blackjack and practice your poker before the evening begins.  You can also choose the site that you like the most, whether you prefer table games or slot machines, it's a great way to try out different elements that might be new to you too.  Have a look at an online casino with no deposit and casino guides for some inspiration. 
Pick and choose from these top tips and you are sure to have a night to remember!  
Comments
comments