The exteriors of your home are the first things people will see on your property, and its condition can leave an impression. Guests and passersby will likely think that your property isn't in the best condition if all they can see are unkempt and dirty exteriors.
Impress anyone who passes by and enters your property by investing in low pressure washing services. Professionals who offer low pressure washing will not only clean your exteriors; their services can provide countless benefits that can impact the value and appearance of your property and the quality of your life.
Still having thoughts about the effectiveness of low pressure washing? The points below will explain why this cleaning method is the best for home exteriors:
1. Creates A Cleaner Home
Your exteriors are exposed to harsh weather conditions and different types of debris and residue. For one, blowing winds can carry dust, dirt, and pollen that can lodge into your exterior walls. As a result, your exteriors will look unsanitary and filthy. 
One of the reasons low pressure washing Jacksonville FL is best for home exteriors is because it can easily remove grime, mold, and other debris. It's a safer, more effective alternative to cleaning your exterior walls with a scrub and ladder. 
2. Kills Algae, Mold, And Mildew
You won't be able to maximize your home if it becomes a breeding ground for germs and bacteria. How can you love spending time at home if your allergies always act up? Do you think you'll be comfortable inviting guests over if molds and mildew are visible outdoors?
Low pressure washing effectively kills algae, mold, and mildew, making it one of the best cleaning methods for home exteriors. With a wide spray setting, low pressure washing can easily scrape off algae, mold, and mildew from any surfaces and prevent regrowth. 
Aside from making your exterior free from green patches caused by algae, mold, and mildew, low pressure washing can also make your property healthier. This will encourage you to spend more time in your home and invite guests over!
3. Extends The Lifespan Of Your Roof
Every component of your home is important for many reasons—and the roof isn't an exception. In fact, the roof is one of the most vital components in your home because it impacts the safety, security, and comfort of the entire household. The condition of your roof also affects your property's curb appeal and value. 
By using low pressure washing for your home exteriors, you'll have peace of mind knowing that your roof is in the best condition. You may want to consider Hotsy Equipment Company, which provides top-quality pressure washers and accessories that can effectively remove dirt and grime from your home without damaging the surfaces. Algae, mold, and mildew can actually break down the materials present in your roof, making your roof weak and prone to damage. 
As mentioned, low pressure washing can easily eliminate, without causing any damage, harmful substances that can eat away your roof. The more often you use low pressure washing to clean your home's exteriors, the longer your roof will last.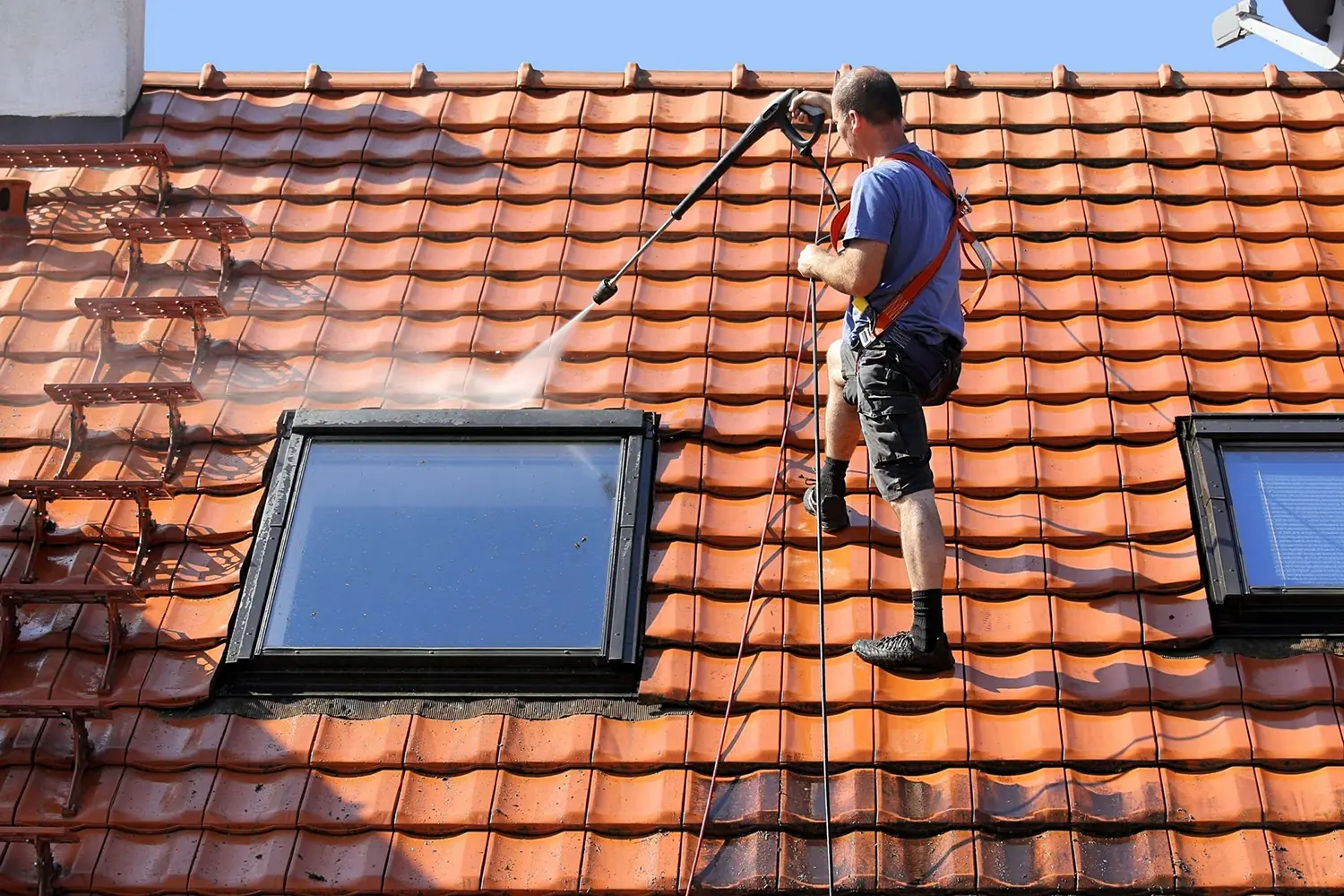 4. Prevents Damage To Your Sidings
The primary purpose of sidings is to protect your home from wind, rain, snow, and other strong weather elements. A well-installed siding can also protect the interiors of your home from the extreme temperatures outside and safeguard the structural soundness of your home. 
Low pressure washing is the best for home exteriors because it prevents damage to your sidings. Unlike high pressure washing that leaves dents and holes in your home's sidings, low pressure washing is safe for your sidings regardless if it's made from aluminum, vinyl, or other materials. Low pressure washing effectively removes dirt and grime from your home's sidings without causing any type of damage. 
5. Extends The Lifespan Of Your Paint
Paint is very powerful as it can transform the aesthetics of your exteriors. Picking the right color and applying paint properly can make your exteriors look newer and more polished. 
To extend the lifespan of your exterior paints, use low pressure washing regularly. This can remove dirt and mildew without taking any paint from your exterior walls or causing the paint to chip. These two usually happen when you use high pressure washing.
Low pressure washing can also extend the lifespan of your paint as it restores the original luster, shine, and color of your paints. Use low pressure washer regularly and watch as your exterior paints begin to look fresh anew. 
Work With The Best Teams From Your Area
Enjoy the benefits of low pressure washing by hiring professionals who can take on the job for you. Leaning toward this direction will allow you to save time and money from buying pressure washing equipment and cleaning your exteriors on your own. 
Professionals who offer low pressure washing services are common today, so hire a team that is experienced, licensed, and insured. Doing so can easily transform your exteriors and bring more bang to your buck!
Comments
comments