"There's no place like home." Many people find this statement incredibly accurate while living in a dormitory or far away from their hometown. Being young, you live with your parents, and this is what you call "home", but growing older and starting your own family, you must think about your own place to live. People usually take the plunge and decide to buy a flat or build a house when they've already found a lucrative job and they've been in a happy relationship for a long time. Then all they dream about is settling down in their heaven on earth, where they can always come back at the end of the day. But what do you have to know before building your first house? Is it so simple, or does it require specific knowledge? There are plenty of things to remember, most of which are listed below. 
Choose the type of building
While building a house, the first thing to consider is the type of building. It may be connected with the size of your family and the number of people who will live there. If your family consists only of you, your partner, and maybe you're expecting a baby, a single-family detached house will be entirely sufficient. However, if your family is extended, you may need a terraced house. Once you establish that, you should look around different plots of land, either in the city centre or in the suburbs, according to your family's preferences. Choosing the location, it's worth taking into account the vicinity of such facilities as the school, supermarkets, hospital, post office and, of course, your workplace. 
Consider hiring a designer
If you've already bought a parcel, then you'll need the project for your house. Although you may come up with many creative ideas by yourself, you may still need the help of a professional architect who will create the design for you. Try to find someone with whom you feel a real connection and share similar visions. Be open to any suggestions, but also present your own ideas. Only then will you be fully satisfied with the final result. After all, it's you who should lead a happy life living there.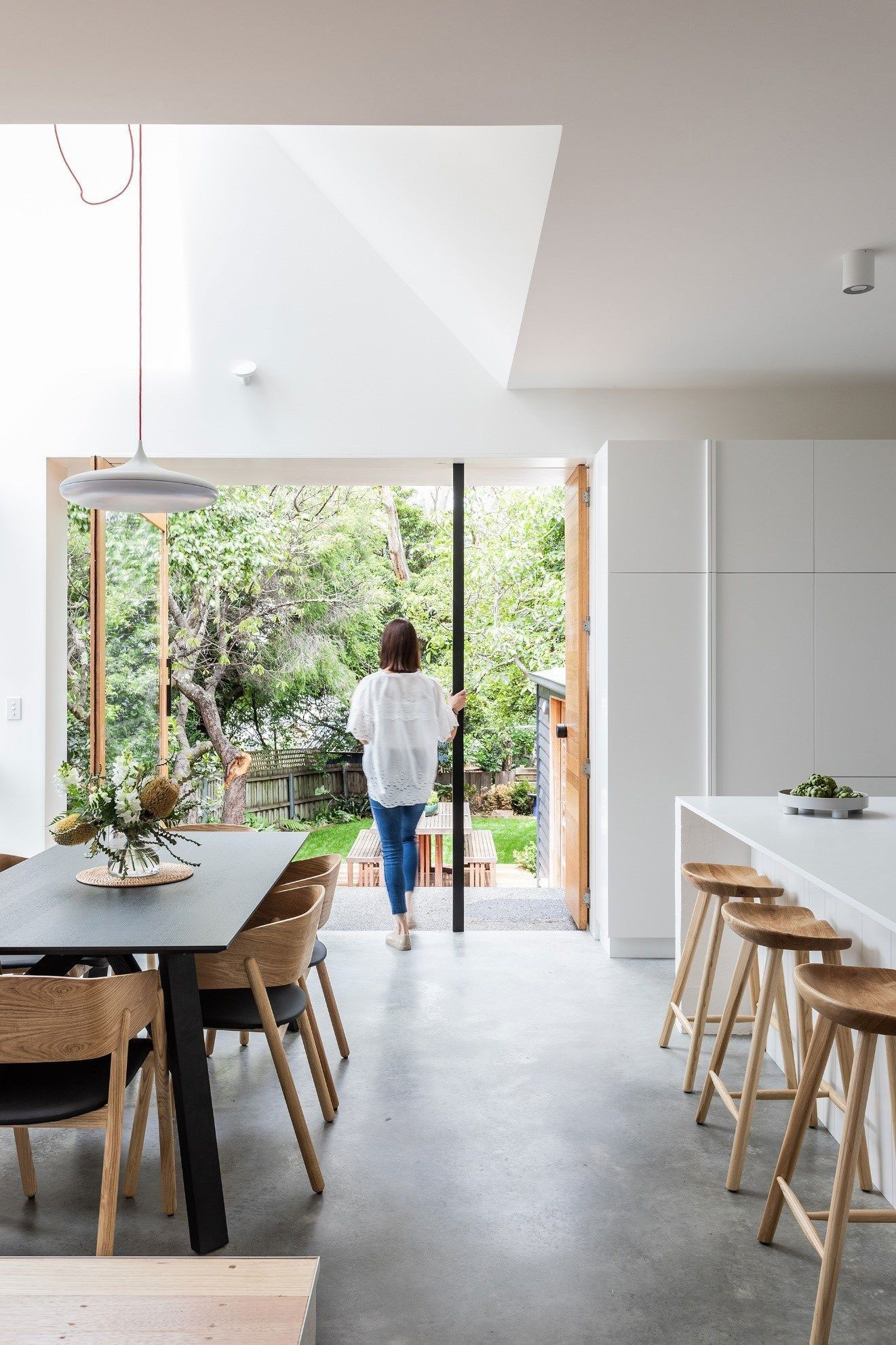 Hire the right people
But even the best design may fail if you don't have a good and reliable construction crew. Do your research and hire professional builders who know their stuff. They can also help you with choosing specific equipment and tools necessary for building works. To work at a great height, you should equip them with a high-quality scaffold tower, available for instance, at the Lakeside Hire website. Not only will you have the job done properly, but you'll also make your workers safe and secure. And their safety should be of utmost importance to you. Without them, you won't have your house built. 
Create your interior design in advance
Why is it so essential to create your interior design prior to building the whole house? Because your builders must know how to build your rooms so that you could arrange your furniture the way you like. Think about the size and height of furniture you want to put in your kitchen, bedroom or bathroom. It would be best if you chose some models and book them in a furniture shop in advance to make sure that it'll be waiting for you until your building hasn't been finished. You should do the same with flooring, countertops, backsplashes, light textures, etc. 
You'll make mistakes
And the last piece of advice for you- don't worry if something goes wrong. Mistakes are part and parcel of the building process, which is the work of many people who aren't infallible. You can't predict everything. Sometimes some changes or improvements are even required to be done without which your workers won't be able to move on. That's why try to trust them and give them a little bit of space. Remember that the key to success is communication with your construction crew. Inform them about your ideas and make them feel good while working at you. For example, you can serve them a cup of coffee in the morning, which will be a great beginning to their working day. 
Although building a house may be a challenging enterprise, don't give up just at the beginning of the building. With a good mood and proper people around you, you'll be able to construct your beautiful dreamy house.