What is the difference between virtual reality and augmented reality and how both do influence our lives and future? While virtual reality isolates you from the real world, augmented reality helps you make the most of it. Users proactively interact with this content via smartphones, tablets, AR glasses, and headsets. In this article, we will take a closer look at what AR is going to bring us tomorrow.
The new smartphone and tablet experience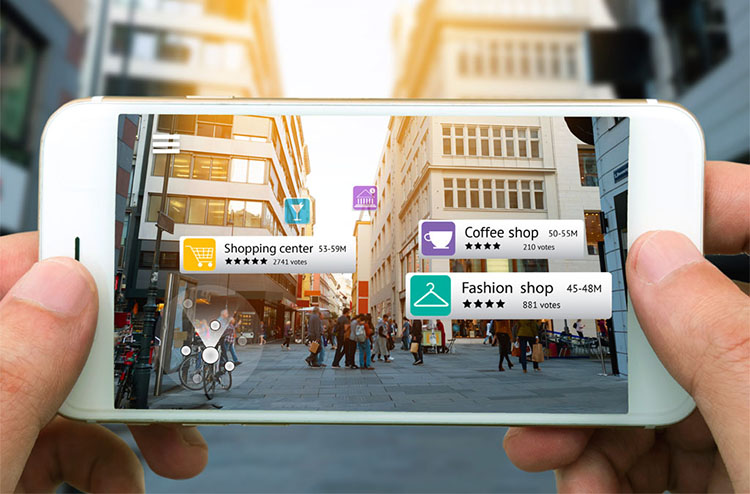 A smartphone is the most affordable device for Augmented Reality. From games and entertainment to business analytics, sports and social media – you can use it to see digitized objects like Pokémon's on top of the physical world.
It's hard to imagine Iron Man with his face buried in the phone when he could enjoy enhanced reality with a 360º view via the helmet. In the future, when smartphones will be integrated into glasses and headsets, we will be able to make calls or check our Facebook feed using gesture manipulation and haptic technology.
Hefty headsets for Augmented Reality have turned into glasses (Google Glasses), which later will be incorporated into contact lenses. As we speak, Samsung is working on a stand-alone AR lens that would feature video and data storage.
AR for better consumer experience
Shopping online is super convenient, but there is always a risk to order the wrong size, color or model. Thanks to AR, "try before you buy" has become possible in online shopping. Besides, it's a lot of fun.
The AR technology allows you to try on makeup from Sephora via your front-facing camera. You can either upload a selfie to Virtual Artist and test out different shades of lipstick, eyeshadow, and mascara, or you can go for a real-time experience. The new update allows a personal consumer experience by real-time facial recognition. According to its developers, this is an improvement over the selfie experience where digital makeup didn't always appear correctly. Now the users can view themselves wearing makeup in the real time.
A few more examples of AR in Retail
Lacoste, Timberland Converse have created an AR app that allows the users to virtually try on different models of shoes.
Apps like Topology and Warby Parker use face mapping to try on glasses and recommend styles.
Kate Spade, a fashion brand, made a splash around opening a new store in New York that took users on a virtual walking tour in Paris via an app.
AR for home design
If you're buying furniture for your home, you have a certain picture in mind. You probably want to know how it would fit in with the room design. This is where IKEA Place comes in handy.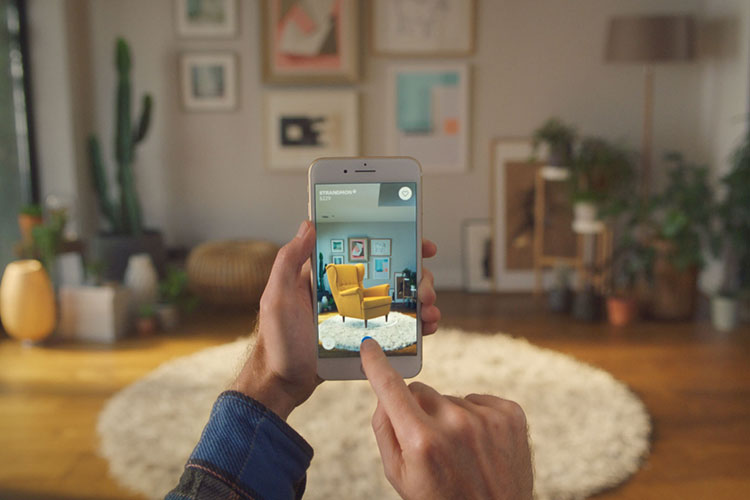 This property allows an app to find, identify, and track the location of physical objects via computer vision (camera). IKEA Place is using this property to let users visualize how furniture items would fit in with their home interior. This idea is especially beneficial for marketers, as it meets the customers' desire to know if an item is the right choice. The app has streamlined the customer journey – there are only a few steps from viewing to purchasing. A 360º view makes it possible to scrutinize an item from different angles.
A few more examples of home design AR apps
Houzz– it allows to design an interior from scratch by adding a variety of furniture items to high-resolution home images. It's a great help for interior designers in visualizing of what their clients have in mind.
Decor Matters and Homestyle app– these apps allow to design on the background of an existing room. Users can choose items from a variety of brands and furniture stores.
AR for learning and teaching
School as we know it has become a thing of the past. Today, when most teens own a smartphone, books and printed materials are going to become obsolete. Instant access to any kind of information and advantages of visualization resulted in teachers changing their methods of education. In fact, many educators find that adopting AR keeps students more engaged.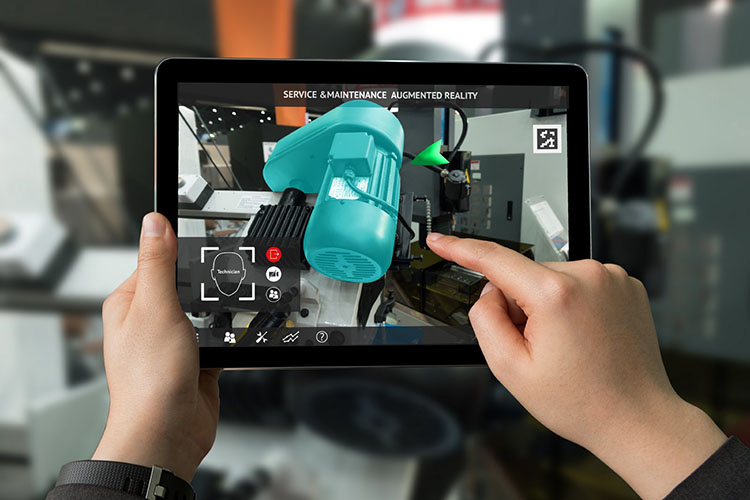 AR trends in learning and training
Enhancement of reading experience. Traditional books will be augmented by digital pictures and layers of extra information. In the future, there will be fully digital books available at any time on a virtual screen.
AR field trips. Teachers use a digital map of physical location to include additional content like points of interest. During the trip, students can use their smartphones or tablets to interact with the content.
Improved grading. Teachers will be able to see test answers in real time.
3D models of everything. From the human body to planets and ancient cities. The models appear in the classroom and students need to use their devices to see them.
Recreating the experiences of being in any place on Earth via immersive 3D videos.
Manuals will become obsolete. If have to disassemble a device, repair something, or use a new coffee maker, AR will guide you all the way through via an app, glasses or a headset. It will recognize objects, overlay text or video instructions, draw arrows and highlight parts. You will be able to see the information displayed along with the task you are performing.
AR for real estate
AR enhances the experience of architects, property managers, and owners and it has already become an industry standard. With AR, we will be able to look at apartments and office spaces in 3D from anywhere in the world. It will save a lot of time for real estate agents and their clients, as they won't need to rush around the city showing and looking at apartments. AR allows users to have a deep "in-house" experience and weed out options they don't like at once.
AR trends for real estate
For architects and construction managers: creating 3D models based on 2D plans with multiple levels of interactivity; visualization of electricity plans for rooms and houses.
Consumers: If you walk by the house and an idea of renting an apartment there pops in your mind, AR apps will help you instantly access the information on pricing or give you suggestions about rent opportunities in the same neighborhood.
AR and workplace
The tools we use every day will be adjusted to augmented reality. Basically, you'll be able to take notes, work with docs and sheets and use project management tools anytime, anywhere. The result? We'll be doing our job faster and more effectively.
Space: The offices of the future still have walls. But they are enhanced with virtual objects like chat rooms, digital text documents and notes, charts, tables, maps and anything you can imagine.
Presentation delivery: AR allows you to create all kinds of interactive holograms to help you get your point across in a clear and persuasive way.
Real-time collaboration. Hardware displays will give a way to digital ensuring a new experience in visualization of ideas. You will be able to project high-res displays in front of you and share it with colleagues remotely. The video call participant will be able to create common projections, which increases the engagement levels.
Key Takeaways The most tangible adaptations of augmented reality are in the following fields:
Retail: Companies harness the power of augmented reality to boost sales by providing a more personalized "try it on" experience.
Home: augmented reality provides insights into what items would look like in your room before you buy them.
Education: Teachers already use augmented reality to engage students in the learning process. People of many professions will be able to perform complex technical tasks without supervision.
Real estate: Agents and their clients will save more time due to instant access to in-house experience.
Work: The ability to use documents and tools anywhere, no hardware required. We will project screens and share them instantly with colleagues, no matter where they are located.