So you've finally purchased your dream home. Congratulations! You're now ready to haul in your furniture and settle in with your family—not quite. 
Buying a house is just the beginning. It is essential to inspect your empty home for any necessary repairs and changes. In addition, you want to establish a comfortable space for you and your loved ones.
Take a look at every room and area in your home and check whether you have to do these five things before moving in:
Do All Necessary Repairs
Whether you've purchased a brand-new or foreclosed property, it is crucial to check the places for small or large damages that need repairs. Note for cracks, holes, paint peels, and faulty work such as misaligned tiles, poorly installed insulation, missing roof tiles, ceiling holes, and leaky plumbing.
Address all of these problems to eliminate further damage to your home. Fix any cracks and leaks to prevent mold growth and mildew that may ruin your home, especially if you've purchased in an old house and lot.
Change Some Features
After repairing the damages and faulty jobs in your home, consider changing the look of your interiors. Replace broken tiles or wooden floor panels to create even and neat flooring. You can also repaint your walls to add new life to your interiors. For wooden furnishings, consider using wood stain to give it a more antique look. Make sure to replace your doorknobs and cabinet handles with new ones to complement their new paint or varnish job.
By working on a few changes in your home's features, you'll have interiors that suit your needs and personal style. Plus, you'll also make your home look newer, especially if you're remodeling an old property.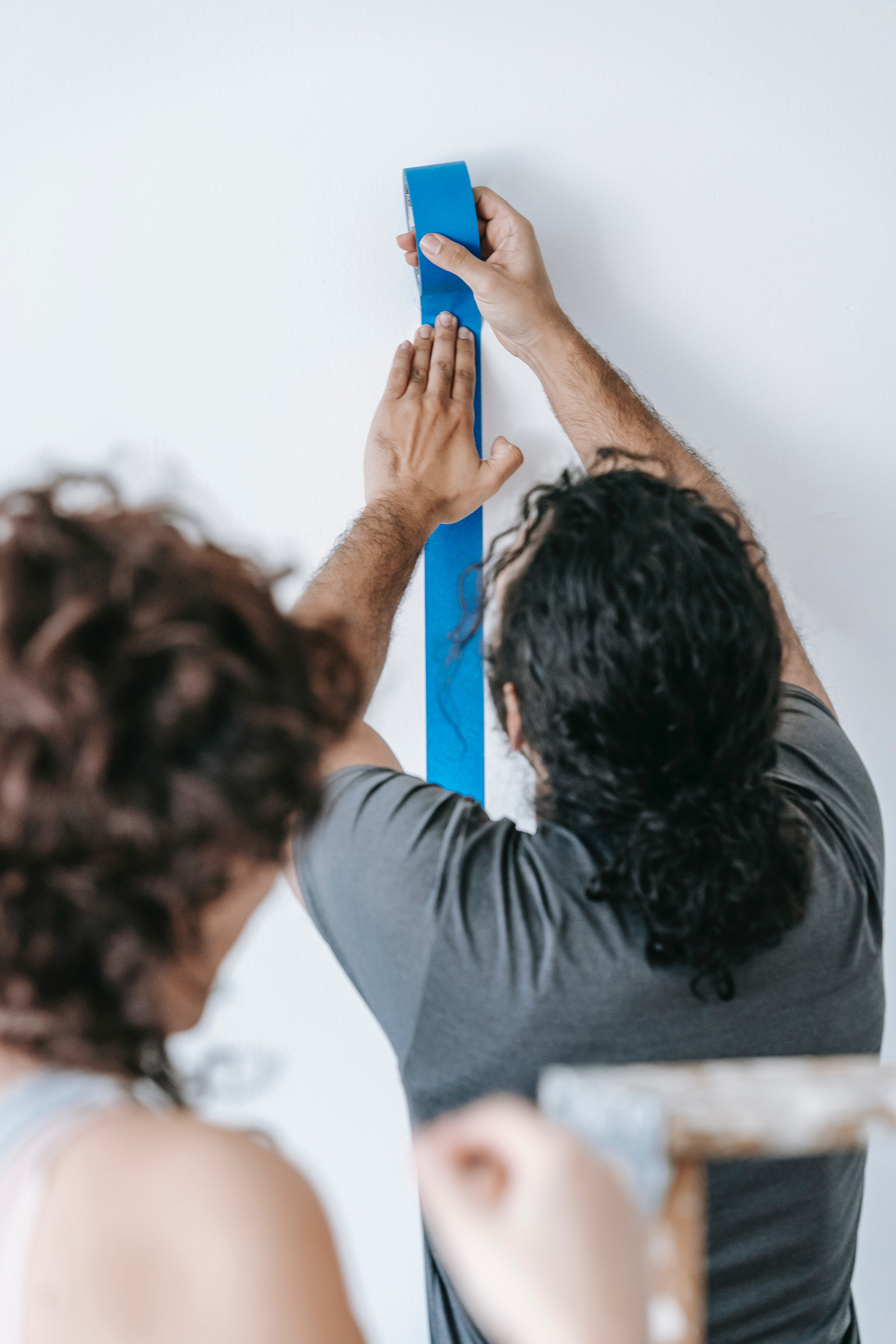 Clean From Top to Bottom
Repairs and decorating may help bedazzle your home. However, they also entail dust, stain, and splatters that need cleaning. After you've conditioned your home to be in its best shape, clean it from top to bottom.
Start by dusting the top of your shelves and the ceiling. If your home has multiple stories, sweep the topmost floor first, then work your way down. Cleaning from top to bottom helps you collect all dust piles more efficiently before sweeping them out of your home. 
After dusting, wipe your surfaces and walls with a microfiber cloth dampened with cleaning solutions. Mop your floors to clean away smaller dust particles and disinfect any bacteria on them. Don't forget to use floor wax to polish your hardwood or tiled floors.
Deodorize
Cleaning your home may disinfect and polish your surfaces, but noxious smells from fresh paint, varnish, and cleaning products may stay. If you have to deal with molds and mildew, you'll also have to eliminate any musty and damp smells before you move in. You wouldn't want your new furniture to absorb foul odors that will off-put your home. 
Place deodorizers in the bathroom, kitchen, living area, and bedrooms. These will absorb any unpleasant odor that may stay in the air. Use air humidifiers, incense, and air fresheners to cleanse and add fragrance to your home's indoor air.
Organize and Furnish
Now that you've repaired, cleaned, and deodorized your home, it's time to furnish and organize. Start by bringing in larger furniture pieces, such as the couch, dining table set, coffee table, side dressers, and tall grandfather clocks. Position them in their designated place. Then bring in other items, such as books, clothes, antiques, and heirlooms, and place them on your shelves, china cabinet, and other surfaces.
Moving into a clean, organized, and sturdy home entails safety, comfort, and a pleasant living experience. Do these five things before moving into your new home and enjoy well-kept spaces with your family.