Purchasing new furniture could be a costly expense, especially if you're looking for high-quality ones. Aside from that, you might not have enough room in your house to make space for new stuff, especially if you have no idea about how to throw away your old furniture. 
Before purchasing a piece of brand-new furniture, you may want to take advantage of your old existing ones that are still in excellent condition. You can refurbish them and try to make them look brand new. In this way, not only would you save money and space, but you would also update their appearance, allowing them to be trendy and more appealing. 
Listed below are some of the ways you could make your old furniture look new again.  
1. Repaint Your Furniture

 
A piece of furniture may look old if it's still coated with paint that's out of style. While wooden furniture is the past trend, they might make your home appear old and outdated. Thus, to give them a new vibe, consider repainting them from inside and out. This would provide them a fresh finish that'd update their look.  
While you could always repaint using a traditional paintbrush, it'd bring wonders if you use a quality HVLP gun, which could help provide proper coating, even for the most delicate materials. By doing this, you won't have to worry about damaging your furniture and truly allow it to have a fresh new start.  
2. Replace Knobs And Handles

 
For your old furniture that has knobs and handles, consider updating them into something more modern and trendier. Outdated knobs and grips could drastically affect the appearance of your furniture, making them look old.  
You could replace your furniture knobs and handles with a more modern design, like a minimalist style, with a matte finish. You could explore color options, such as white or black for a simplified appearance. These are simple improvements that could dramatically level up the look of your furniture.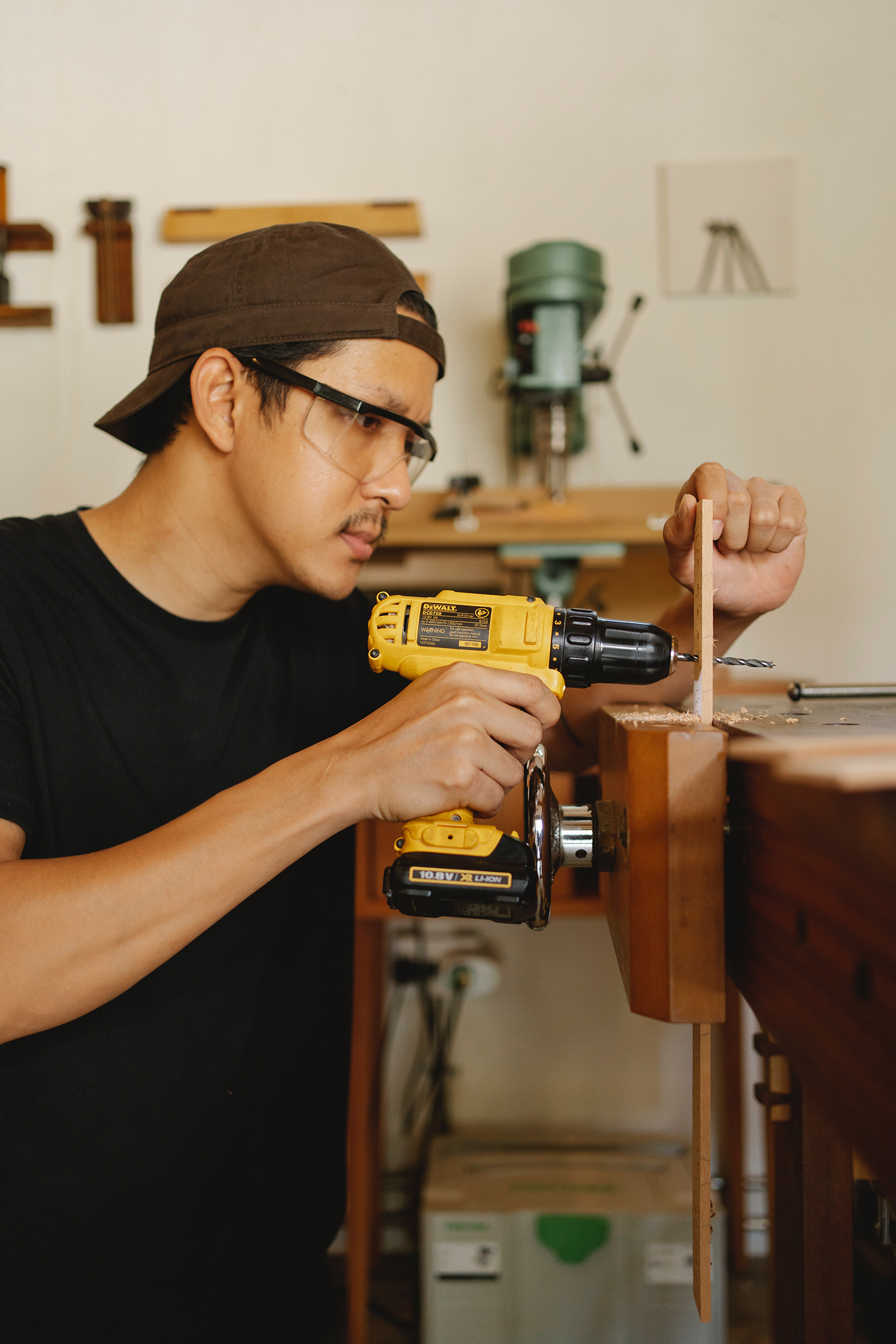 3. Apply Contact Paper

 
If you're too hesitant about using paint as you don't have a well-ventilated place to apply a fresh coat, using contact paper could get the job done. This would allow you to update your furniture easily while playing around with different patterns and finishes. 
When applying contact paper, you need to be extra careful to ensure you cover the entire surface. Be meticulous and try to avoid bubbles as they could lessen the longevity of your new finish. If there's any presence of bubbles, you could use a hairdryer to remove them. On low heat, move the hairdryer over the surface covered and gently press out the bubbles using your hands. Whatever hacks you use, ensure the contact paper adheres well even with the most complicated finish.  
4. Add Cushions To Old Chairs

 
Old chairs that have plain seating may be upgraded to give them new life. While their classy shape and woodwork might be beautiful, it would help improve the chairs' appearance if you add cushions to them. This way, not only would you be updating their look, but you could also help make them more comfortable and preferable for seating.  
For the seat cushions, you can purchase ones that are interchangeable, or you could attach the cushion and fabric to the chair permanently for a more brand-new effect. However, if you're going for the latter, ensure you use quality materials to avoid flattening out quickly. Apart from this, make sure to attach the cushion properly to keep them secure all the time.  
If you don't want to commit to a single-cushion-fabric style, going for interchangeable ones would be ideal. With this option, you could easily update the cushion covers to match your home's interior and style anytime you're planning to make some modifications.  
5. Deep Clean The Cushions

 
If you have sofas or chairs that have been sitting in your home for too long and you haven't got the chance to deep clean them regularly, they might be looking faded and unkempt by now. While they could still provide the cushion and comfort you need, deep cleaning them would allow them to look hygienic and elevate their appearance.  
Ideally, get a service that allows deep cleaning and shampooing to give your old furniture a fresh start. The service provider would thoroughly clean your cushion and use a heavy-duty vacuum to suck out all the dirt away. With just a couple of hours of work, it would make your old sofas and chairs look brand new.  
Conclusion

 
If you have old pieces of furniture that are still in their best working condition, you could look for ways to update their appearance instead of throwing them out. By doing this, you'd not only be able to save plenty of money, but you could also improve your handy skills while keeping old memories with you. The process may be a handful, but the benefits and upgraded appearance it'd provide for your home would be all worth it.