Interior decoration of your home after relocating to a new home or a makeover when the interior goes older would be your passion and priority. Every homeowner likes to portray the best taste and a glimpse of lifestyle through the way the home actually looks.
Cement tiles are gaining popularity in the last few years for the incredible aesthetic appeal they provide and their durability. Cement tiles are available in wide-ranging varieties of colors, patterns, finishes, and styles. Thus, you can beautify various parts of your home by installing cement tiles.
Let's go through some innovative home decor ideas by implementing cement tiles. Cement tiles are ideal for various interior tiling applications and help you transform the aesthetic appeal of almost any room in your home.
Home Decor Ideas Using Cement Tiles
Professional interior designers try to showcase various aspects of a space inclined towards a decorative theme. Some homeowners like classic looks for their floor, furnishing, carpets, walls, and wall paintings. As cement tiles are available in a tremendous range of varieties, you can implement them creatively. 
1. Deco Pattern for Kitchen Backsplash
A beautiful kitchen backsplash adds glamour to the entire kitchen as the backsplash is easily seen. Install deco pattern cement tiles (as shown in the above image) to bring the whole focus to the backsplash. 
The 8X8 size tiles look glorious on the kitchen backsplash. Decorative pattern includes floral designs and elegant, neutral colors. A minor hue of a vibrant color like red or blue takes the elegance of the tiling installation to new heights. 
2. Diamond Floral Design To Beautify Flooring
Cement tiles in 8X8 size and a diamond floral pattern add a classic themed glory to your interior flooring. You can also utilize cement tiles to tile your exterior floors. 
The flooring of any interior room looks terrific with cement tiles in a deco pattern. Their coefficient of friction is relatively more minor. Thus, they are slip-resistant. 
However, cement tiles cannot be used for swimming pools, spas, and fountain areas. These tiles are made applying pressure (in a hydraulic press) but not fired as ceramic and porcelain tiles. So, their top surface is porous. So, they are not recommended for swimming pools.
3. Beveled Oval Pattern Cement Tile for Accent Wall
Cement tiles in beveled oval pattern in Bronze color and glossy finish can turn any wall in your living room into a spectacular architectural beauty!
Install these tiles on any wall to generate a special kind of accent that everyone would admire. These cement tiles' unique shape, color, and finish add that 'Wow!' factor to the accent wall doubtlessly.
Cement tiles are ideal for interior walls and exterior walls. If you choose the color and pattern creatively, cement tiles will help you transform the looks of various parts of your home.
4. Mediterranean Design for Exterior Floor and Countertop
Many homeowners love to adopt the vintage influence from various ancient cultures. Mediterranean design on cement tiles enhances the aesthetic aura of any home when you install these tiles on exterior flooring and countertops.
Tiles installed in the exterior part of your home must sustain climatic conditions up to extreme levels. Cement tiles are designed to support foot traffic and temperature changes. Thus, you can beautify the exteriors using these tiles.
5. Diamond White Black for Fireplace
The combination of white and black in a diamond pattern and a matte finish creates a beautiful appeal around your fireplace. Cement tiles are technically ideal for installing around the fireplace as they sustain higher temperatures better.
If you want to have a vintage-style fireplace, you can choose these diamond pattern black-white tiles, along with traditional style furnishing and wall art. The tiles melt absolutely well in the complete vintage fireplace setup.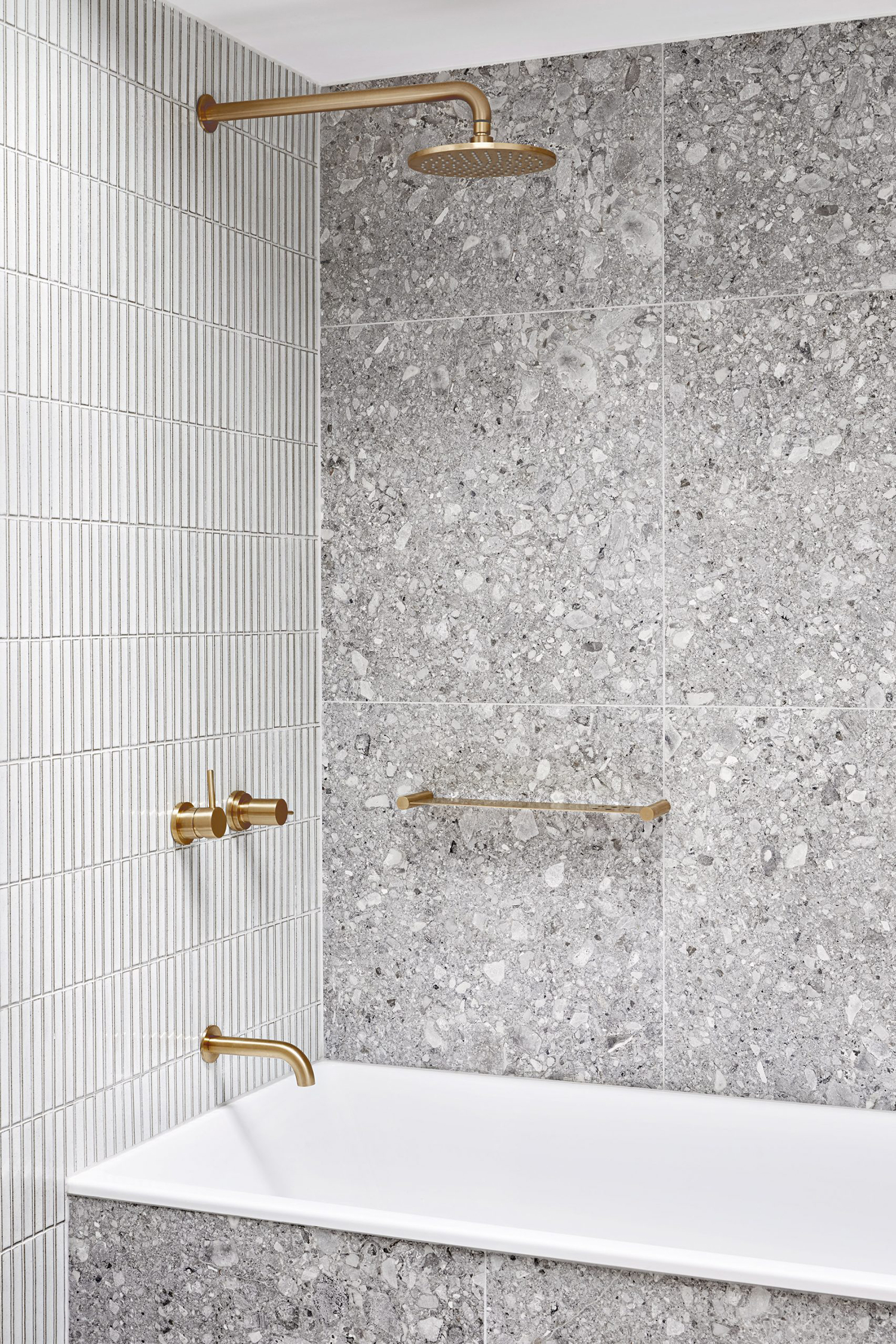 6. Wall Behind the Mirror That Surprises!
Choose cement tiles with blue, gray, white, and black color combinations and diamond floral designs. These deco pattern tiles look remarkably classic behind a mirror on any wall, maybe in your bedroom or in the bathroom too.
Simply tiling around a medium or large-sized mirror creates a beautiful visual impact in any part of your home. Cement tiles add glamour to such tiling installations through their unique colors and unique designs.
7. Hexagon Tiles in Blue for Shower Area
Blue is the universally appreciated color as it is similar to the sky and the ocean also. Installing baby blue and Turkish blue hexagon tiles on the shower wall would elevate the bathroom's aesthetics for sure.
Though the cement tile surface is porous, it can be used for walls in wet areas (but not floors). The matt finish and a combination of blue shades make the shower wall stand out. The shower wall installed with these tiles enhances the overall appeal of your bathroom, taking it closer to the aqua theme.
To look out for more options to derive innovative home decor ideas, you can browse through this exclusive collection of handmade encaustic cement tiles from a renowned mosaic tile manufacturer.
The Takeaway
This article takes you through the top 7 home decor ideas using cement tiles. We intend to help you explore more and more possibilities to be innovative with your tile selection. We hope the article encourages you to adopt cement tiles for your next home renovation project.