Who does not like a luxurious bathroom? You may not be spending a lot of time in this particular room, but it is the most private one in your house.
Having a luxe-looking bathroom enhances the vibe of your entire house and makes the place feel more special.
Fortunately, you can turn almost any bathroom into a luxurious one by stripping and remodeling it. 
Here are some fantastic ideas to upgrade your ordinary bathroom and make it extraordinary.
1. Be Creative & Customize The Place
The whole purpose of decorating is to make you feel happy and satisfied. What you are as a person should be reflected through your house. 
When creating a luxurious bathroom, there is no limit to what you can do, and even the slightest change can bring the lux effect to your bathroom. 
A different approach to get a luxurious bathroom would be to collect custom accessories and use your imagination.
Some DIY ideas can be: bordering your mirror with colorful papers or ropes, custom-made hooks, innovative lights, and dual shower heads for a soothing shower experience and an elegant look.
Take assistance from the experts if you have difficulty creating a linkage and balance between functionality and personality when decorating your bathroom.
2. Add Stylish Seating Arrangements
Some bathrooms are spacious and have a lot of room inside. If your bathroom is similar to that, try adding some seating arrangements. 
Most people use tools and small chairs to sit in the bathroom, which may sometimes disrupt your movement. So a seating arrangement is your best option. 
You can add shower benches made of different materials that have different colors. You can get very creative with these built-in shower benches.
But if you own a smaller bathroom, large seaters will be a hindrance, so try getting a Chinese antique bench, which is small in size. Vanity benches can also serve well in this case.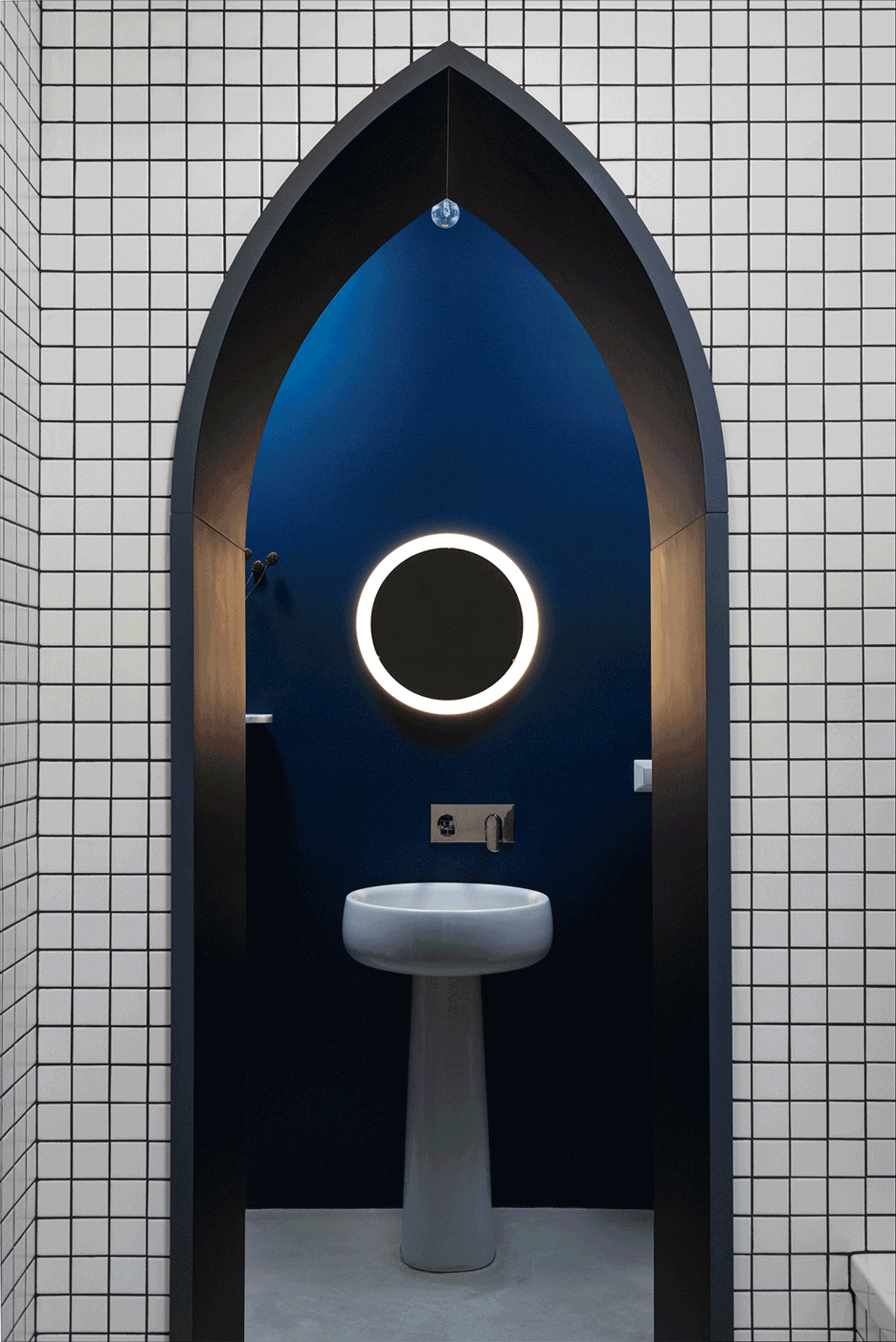 3. Diagonal Tiles Significantly Changes The Looks
Home decorator and designer Carolyn Rebuffel of Workroom C suggests that you should use diagonal tiling instead of using it vertically or horizontally. 
By doing so, your bathroom will look unique and also will open up a lot of space inside.
According to Kevin Sawyers, founder of Sawyers Design, you should completely cover your bathroom walls and roof with tiles. This move adds a pretty sparkle that a typical painted wall can't bring.
He also says that picking the right material is very important, but what is more important is the proper use of these materials.
Typically, hiring someone to install the tiles can be expensive and cost you up to $2,000 or more, depending on how large your bathroom is. 
But if you feel adventurous enough and have prior experience, you can do it yourself. 
4. Large Scale Luxury Lighting
Your bathroom will need a lot of light. Sometimes the lighting can be a bit too dim or way too bright. Proper lighting can enhance the entire aura of your bathroom.
The best idea would be to use some large light fixtures like a flush mount chandelier. This will be enough to light up the room and will not take much space.
5. A Little Touch Of Nature
According to interior designer Christina Harmon, getting fresh plants and putting them in galvanized planters in your bathroom makes the space in your bathroom appear larger.
You might be wondering what sort of living organism would want to be inside a bathroom. You would be amazed to know that some plants thrive in this environment, like Aloe vera, Boston ferns, and some orchids as well.
6. A Large Piece of Artwork Or Ornate Mirrors
A five feet large artwork can add the wow factor to your bathroom. Ornate mirrors also look good.
Whichever one you pick, make sure they are large and cover at least half of one wall. Also, make sure the artwork is framed correctly, or else it will be damaged by moisture.
A full renovation needs a lot of time, energy, and investment, but these small tweaks can do the job reasonably well.
8. Add Luxurious Containers
It is not always possible to buy matching bathroom accessories, like a matching sink, matching soap dispenser, toothbrush holder, and even tiles.
Instead, the thing you can do is get the same accessories that are a bit different and compliment your bathroom accessories.
Christina Harmon also says that doing so will make your bathroom's interior feel a bit more unique and luxurious, especially if these extra accessories you got are cheap as she uses amber glass containers that she buys from amazon.
8. Incorporate Different Colors, Schemes & Accents
Brass was the ultimate decor choice during the 70s, and it has made a big come back. 
Brass or any other gold-toned material can add a sense of elegance and warmth to your bathroom, and this look is definitely on trend in 2020.
But remember, it has to be of the right shade. Some brass had a more greenish look, and that color looks very dated now. You would be better off picking gold brushed and sleek shaped fixtures.
You do not have to strip down everything to get that look. You can just use metallic wastebaskets, vanity products, and soap dishes to match the accent. 
You can also try an elegant white look. Use white countertops, curtains, white linen accessories, towels, rugs, and light neutral wall paint to make the perfect high-end bathroom you always wanted
If you think white is too ordinary, then you can always go for a gorgeous grey design. 
The color grey, especially greige, is a unique color to play around with. Use greige for the wood vanity and trim and combine it with silver features to make it look extraordinary.
Final Thoughts
Do not go overboard with the things mentioned here. The idea is to keep it simple and have enough space leftover. Ultimately space and proper lighting will be your leading luxury in the bathroom. To really make it pop, consider the above designs, accessories, and color schemes.