Aesop's in-house design team worked with Parisian architecture and design studio Ciguë to create the interior of their new 33 sqm store in Nottingham, UK. Situated on the first floor of music retailer and label Rough Trade's branch on Broad Street, the space is dominated by an intricate three-tiered distillation unit whose components include a glass kettle, live plants and feeding taps.
This unique, intriguing apparatus reaches into the stairway to diffuse the brand's essential oil blends throughout the ground floor, offering an unexpected sensory pleasure and a subtle enticement for visitors to venture upstairs. It might also be seen to reference Nottingham's long-term embrace of industrial and artistic enterprise. 
The unit is fixed to a large table topped with Belgian black stone, its steel pipes extending into slender taps over an adjacent raw concrete sink used for product demonstration. Sycamore is used for point-of-sale, shelving, and simple seating that issues an implicit invitation to linger; the emphasis on natural materials and palette extends to floors of washed pinewood. A large vintage floor lamp complements abundant natural light provided by two ample windows.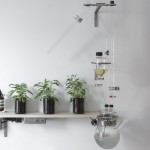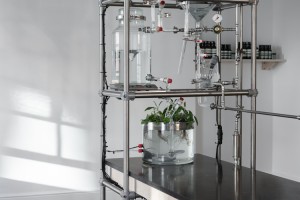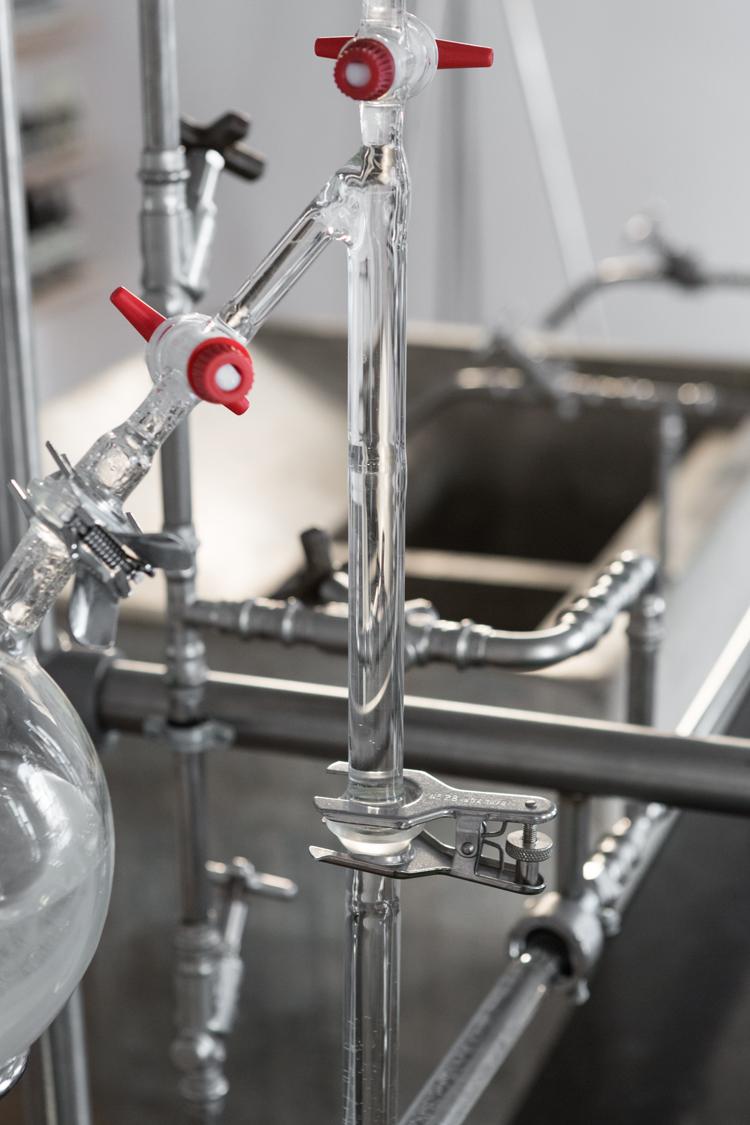 all images © Maris Mezulis