French artist Vincent Leroy imagines a new installation that alters the perception of Paris' Eiffel Tower: Les Grands Kaléidoscopes. The installation is composed of encapsulated Fresnel lenses between two safety panel glasses, creating a kaleidoscopic illusion of the well-known monument. Like a magnifying glass in motion among the two Trocadero museum building, Les Grands Kaléidoscopes makes the famous Eiffel Tower disappear and reappear.
Through Leroy's installation, the Parisian tower looks light, fluid and almost volatile. It breaks down the steel metal architecture by invoking a new assembly. The vision of the "Iron Lady" seems to become disturbed and unreal as the repetitions become multiple and infinite. The Cole-up focus of its details becomes captivating. Once again it is a subtle mix of low technology and poetry that detaches us from the real world with Vincent Leroy's work.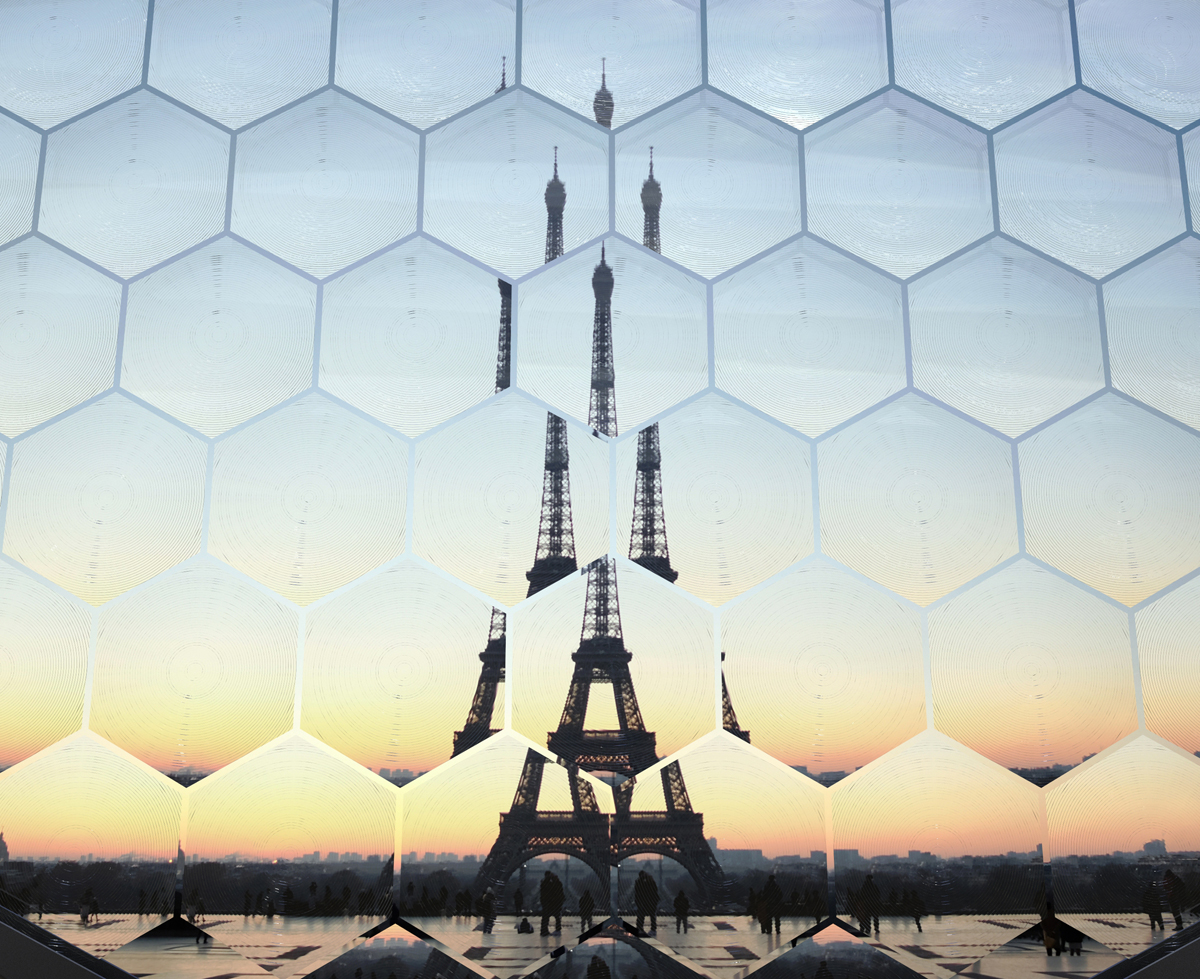 Vincent Leroy describes his new installation as "a real giant photographic filter effect." This installation questions us about the reality of our vision: what is really real? Everything seems to plunge us into the oneiric universe. Blurry becomes an enigmatic and intriguing game. An original quadraphonic sound design composition is created for the installation by Jérôme Echenoz from Adorable Studio. Composed mainly of sounds found in the Eiffel tower such as its elevator, steel metal, and people walking on it, this sound is synchronized with the movement of the piece. The result is a perfect combination of space, movement sound, offering a very unique experience to the public: a visual and audio decomposition of the Eiffel Tower. The installation will be on view in a museum suspended version in 2020 at the Contemporary Art Museum Erarta in Saint-Petersburg, Russia, curated by Olga Daniele.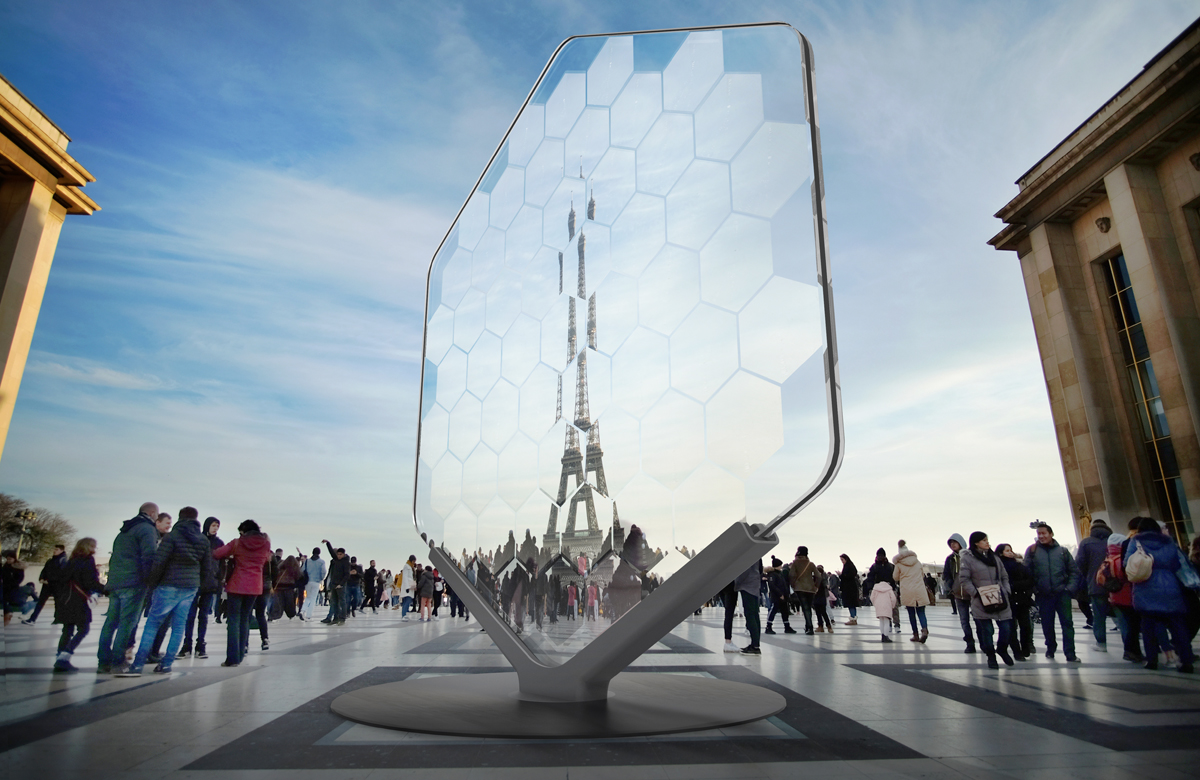 Comments
comments