BIG architects and KILO in collaboration with the high-quality porcelain manufacturer Rosenthal have launched BIG Cities, a tableware set design for the TAC collection.
TAC was developed at the end of the 1960s – based on a design by architect and designer Walter Gropius and his Boston-based firm The Architects Collaborative (TAC). Built upon basic geometrical forms, it owes its style to Bauhaus. The BIG Cities design is emerged from marrying this classic style with the silhouette of various world cities including Copenhagen, London, Berlin, Paris and New York on a surface of white porcelain.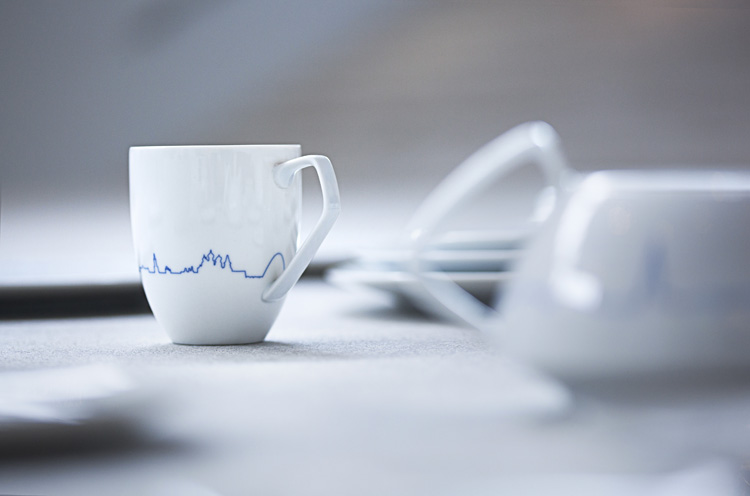 Throughout time people have decorated porcelain with motives from nature and landscapes. Architects have planned and designed our cities for centuries and are well known for creating elegant and functional products.  BIG and Kilo merge the wide span from the large scale city skyline with the intimate scale of product design in a line of heritage blue porcelain color.
The characteristics of each city's silhouette are subtly elaborated in the form of famous architectural landmarks such as the Brandenburg Gate, Big Ben or the Eiffel Tower –  bringing observation and conversation to the table.
While the dinner and charger plates are available in six different design variants each, the other pieces of the set are each adorned with a different skyline – twelve in total.