Prolific studio nendo introduces a line of body care products jointly developed by "by | n", an original brand of nendo, and Beauté de Sae, a renowned Japanese cosmetics brand. The natural body care products of Beauté de Sae, popular for their luxurious fragrance and pleasant feel, are best known for their selected plant-based natural ingredients and essential oils.
Judging that an extravagant packaging design would not suit the concept behind this particular product line, a plain design was chosen instead, featuring a single label that was created, cut out to form the first letter of each product kind, and applied to the respective containers.
The 6 products are easily distinguishable through the label's outline: "S "for shampoo, "C" for conditioner, "B"for body soap, "L"for body lotion, "H"for hand soap, and "h"=hand cream. Furthermore, one can choose between two kinds of fragrances, the cream label "Citrus Floral" and the pale blue label "Citrus Herb".
The by | n cosmetics collection is sold exclusively at Seibu department stores in Japan.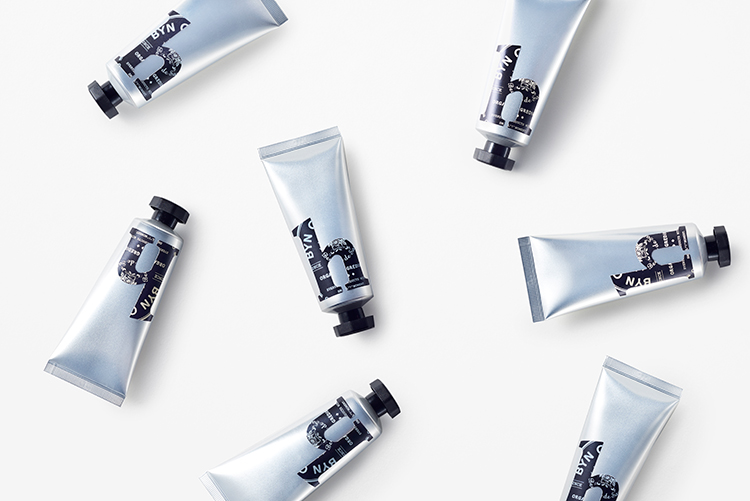 all images © Akihiro Yoshida