For her first exhibition at Blain|Southern, Chiharu Shiota created a new site-specific monumental installation in the Berlin gallery, eight years after she last exhibited in her home city.
The installation 'Uncertain Journey' fills the gallery's vast central atrium with dense webs of red yarn – seemingly growing from above, reaching down towards the skeletal hulls of boats which rest on the gallery floor below.
The colour of blood, the nexus of yarn is laden with symbolism, for the artist it alludes to the interior of the body and the complex network of neural connections in the brain. Enclosed by the canopy overhead, the boat carcasses raise existential questions of fate and belonging, evoking ideas that can be as complex as the tangled yarn itself.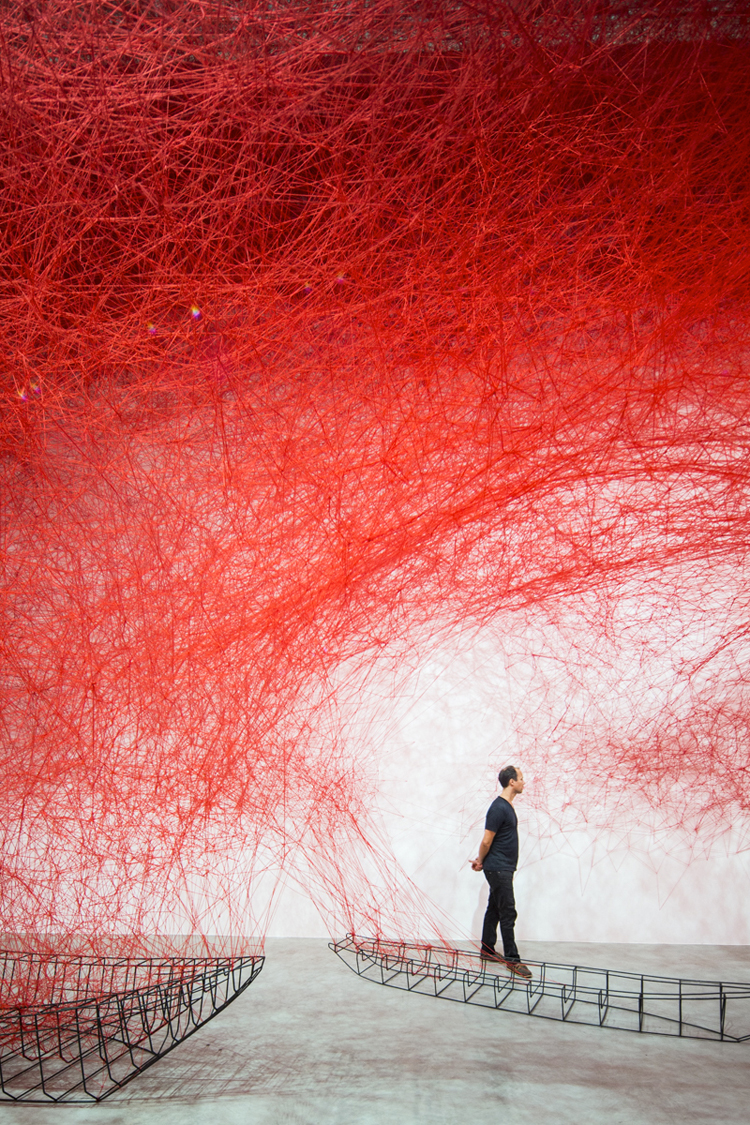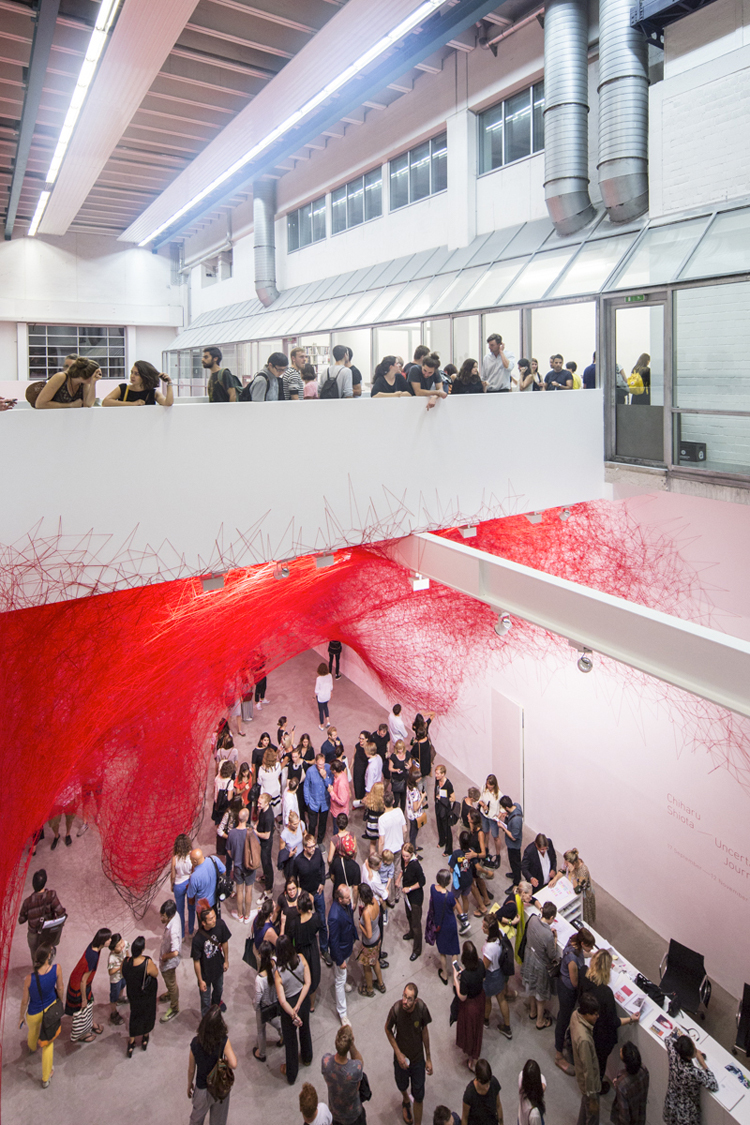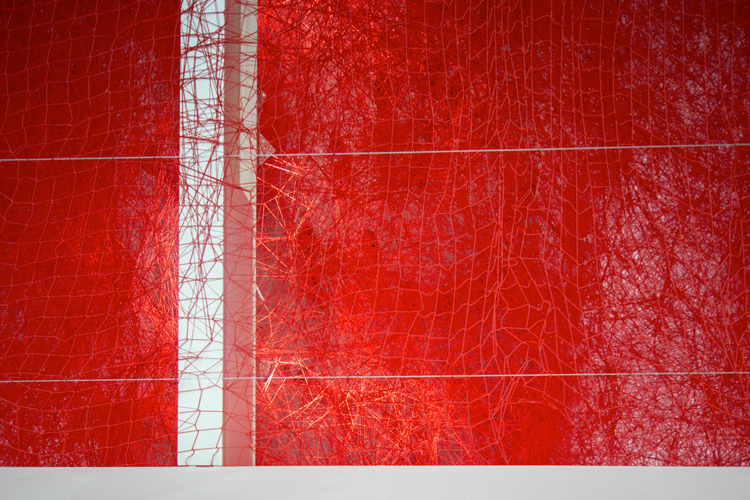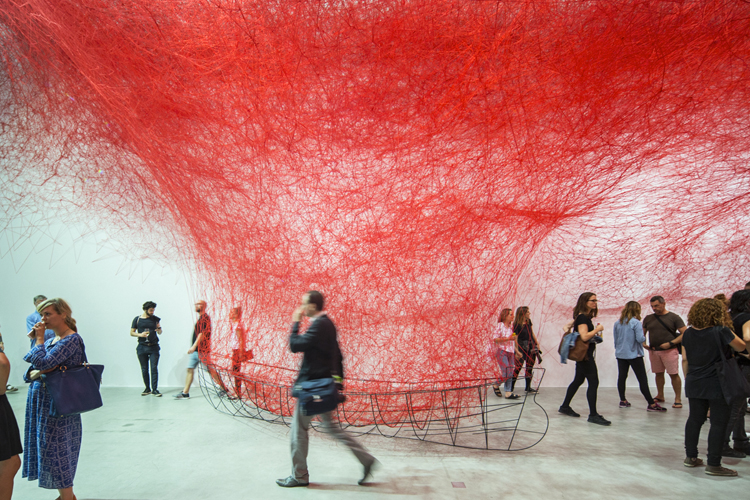 images © Laurian Ghinitoiu