Japanese studio Nendo has reimagined the traditional cuckoo clock unveiling three different models created for Lemnos, a Japanese brand that specializes in contemporary and modern clocks with minimal designs.
Each model is a contemporary reinterpretation of the traditional, steeple-topped cuckoo clock design, with has its origins rooted in Germany's Black Forest.
Nendo uses its characteristic minimalism to reinterpret the 17th century design. A cuckoo clock that doubles up as a pair of bookends is the first of the collection. By splitting the dial's face into two parts, the user can prop-up a stack of books within the clock.
"This merge comes naturally as the clock and books co-exist on the shelf harmoniously together," says Nendo.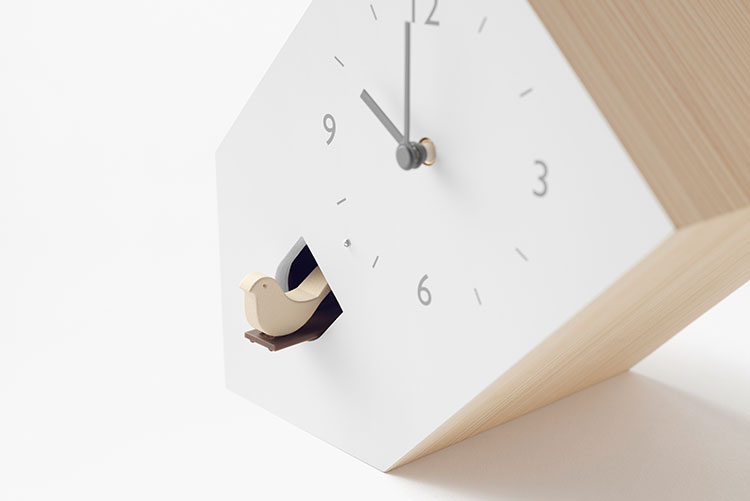 For the second, nendo has changed the cuckoo clock's normal orientation. The unusual angles of both the cuckoo bird and the dial design imply that this clock should be placed upside-down. Placing the heavier internal components asymmetrically on one side of the base enables the clock to naturally maintain its balance.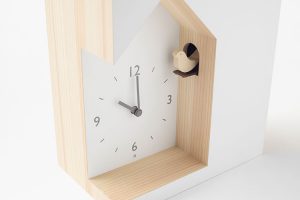 The third model features a large dent in its side, which is designed to look as if the traditional clock has been carved out of the square block. The cuckoo bird then peeks out sideways from a small hole on the side of the clock.