French firm Atelier YokYok has conceived the Soft Dome, a site-specific installation designed for the Rotunda space of the National Museum of Singapore on the occasion of the Children's Season 2017.
Children's Season Singapore (CSS) 2017 is an annual festival organised for children aged 3 to 12 years and their families during the May/June school holiday period. CSS 2017 marks the 10th edition of the annual festival that has been very popular with young families.  CSS 2017 aims to make heritage content more accessible for families and young audience at the museum and to encourage familial and inter-generational bonding. It seeks to feature interactive exhibitions and installations in collaboration with local and overseas artists.
The Rotunda of the National Museum of Singapore is a singular space. Its brightness within a circular and permeable plan extruded vertically until the dome, as well as the arcs that surround it evoking their architectural heritage, give the visitor the feeling of being at the heart of the museum.
The aim of this project is to connect adults and the children with the architecture that surrounds them. The design team want the visitors to feel the heritage of the museum by its architectural codes, being in an inverted dome – an immersive and hemispheric installation, as a mirror of the dome above them. Atelier YokYok propose to play with the architectural codes of the place in a contemporary way reversing the cupola.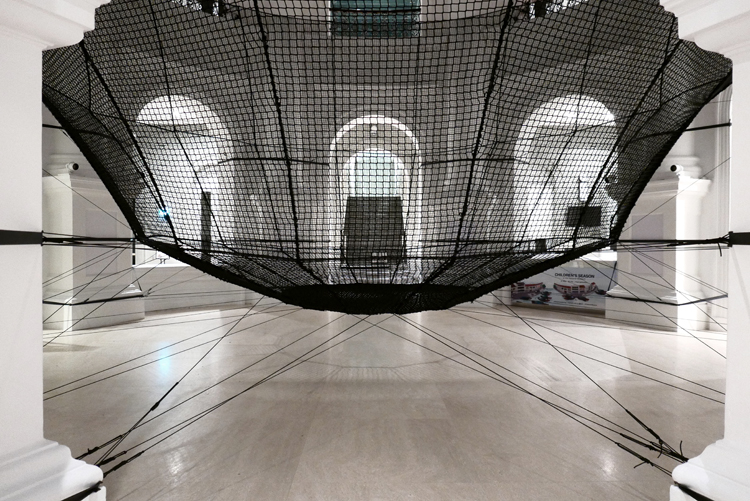 "First, one comes into the space and see that a strange protrusion is filling the whole Rotunda, almost oppresive, if it were not transparent!" explains Atelier YokYok. "After turning around it guided by curiosity, he can find an entry and finally appreciate the entirety of the free vertical space. Once inside, his feeling of the circularity and monumentality of the Rotunda is increased."
The material used is 5mm Polypropylene knotless netting. With a mesh size of 45 x 45mm in a black color. About 200 sqm of seamed net were shiped to the museum before being tensed and installed on site. The installation, that will be on show until the end of July 2017, took 5 days of work to be realized by YokYok and the museum team.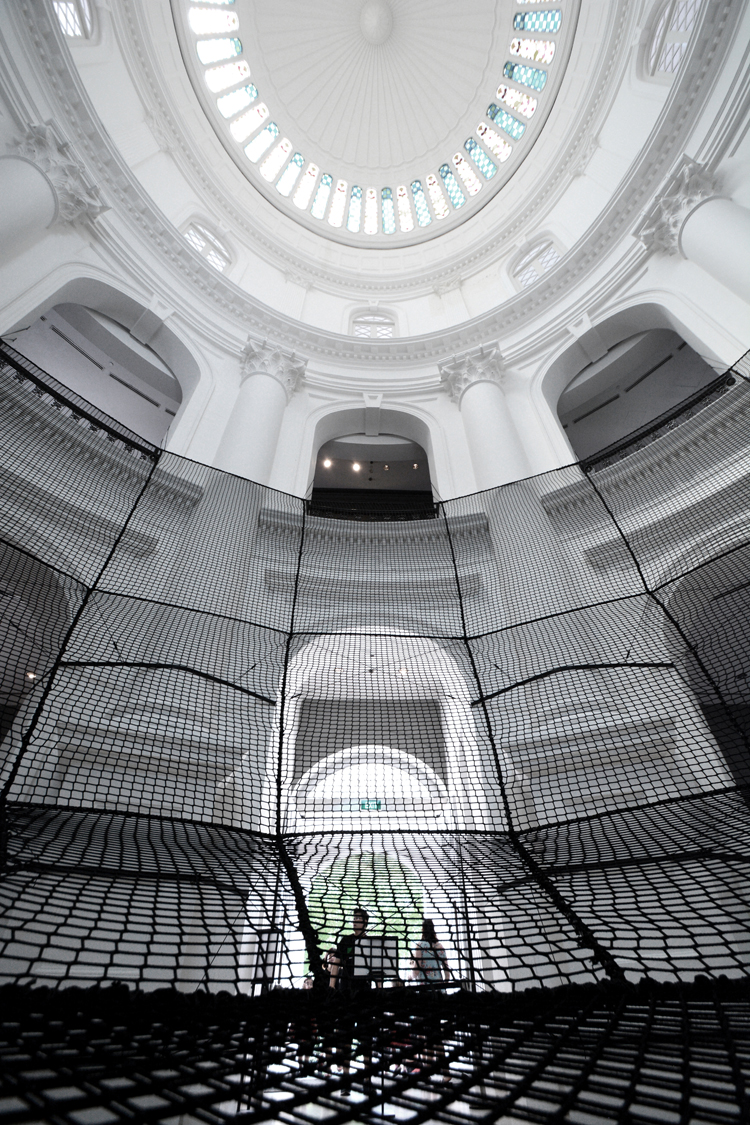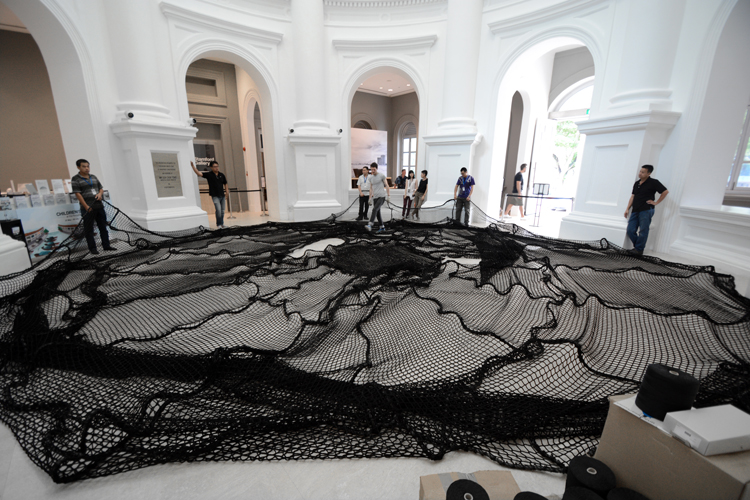 all images courtesy of Atelier YokYok
Comments
comments