Fiona O'Leary, a recent graduate of the Royal College of Art, has conceived Spector, a handy, handheld tool that captures typefaces and colors in the real world. The device contains a camera inside that takes a picture of a font when its capture button is pressed. The Spector can also capture real-life colors and determine their CMYK or RGB values.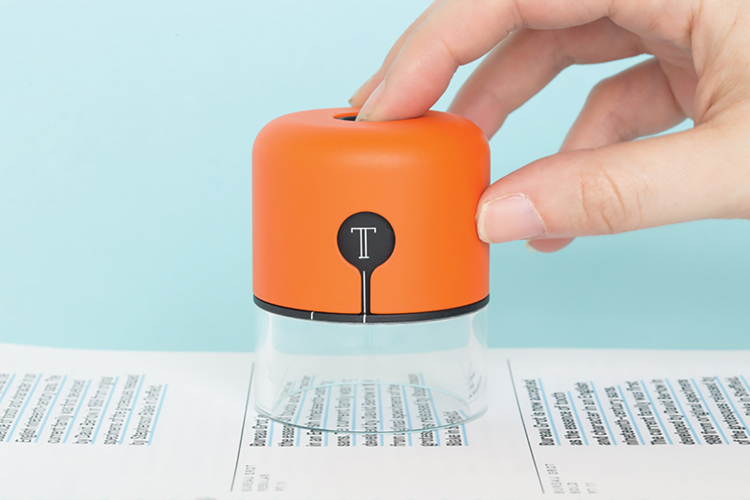 Spector is a tool that helps bridge the gap between designing on digital screen and the finalised print. Found a typeface you like? Wonder how big it is?  Spector tells you straight away and changes the type live on screen. Wonder what shade of green that leaf is? It also detects colors and gives specific CYMK, RGB or Pantone values.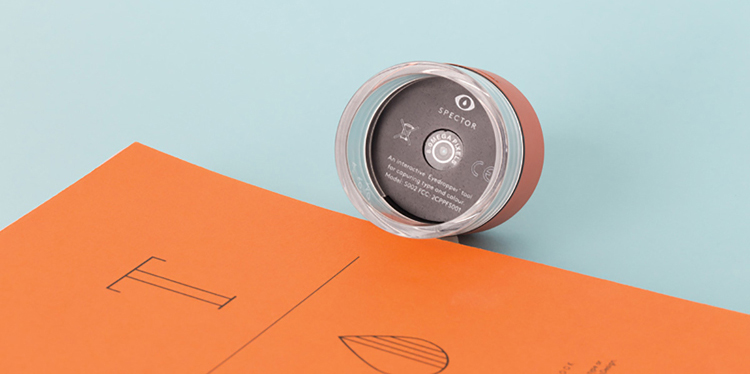 Spector connects to the computer via Bluetooth and has a software interface that shows what colors and type you have collected. When you place Spector on a printed page of type or color and click the button. This is then sent to the computer and then is communicated to a program such as InDesign, Pages and Word via plugin where there is live text present. The text is then changed to the printed font instantaneously while being able to view information about the font such as size, kerning, leading and where to buy it. Colors are loaded into the swatch palette.
Unfortunately Spector isn't yet available for sale.
all images © Darek Fortas | video courtesy of Fiona O'Leary