Designed to fit the intense social life os its owners, this loft in Paris designed by local practice CUT architectures offers a wide living space combining a living room, a kitchen, a dining room and a showroom/study. The apartment spreads over two floors, with a wider part on ground floor taking benefit of the natural light both from the street and the courtyard.
A curved clear glass volume engrafted with the street façade extends the transparency of the main space yet offering the possibility to be isolated thanks to integrated curtains following the curved glass. This space can therefore be used as well as a study or a guest room.
Unifying the whole space, every wooden cladding is made of walnut, covering the floor and the ceiling of the glass volume as well as the kitchen plans. At the back of the space, a curved wall matches the curved glass wall, hiding the master bedroom, the toilets, the laundry as well as a large staircase leading to the top floor dedicated to the children. Built out of raw steel, the staircase and its extended intermediate landing platform offers a quiet and comfortable space to read, nap, watch TV or play video-games.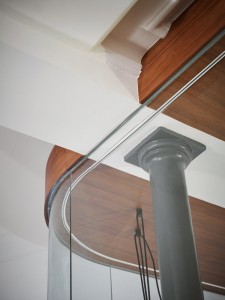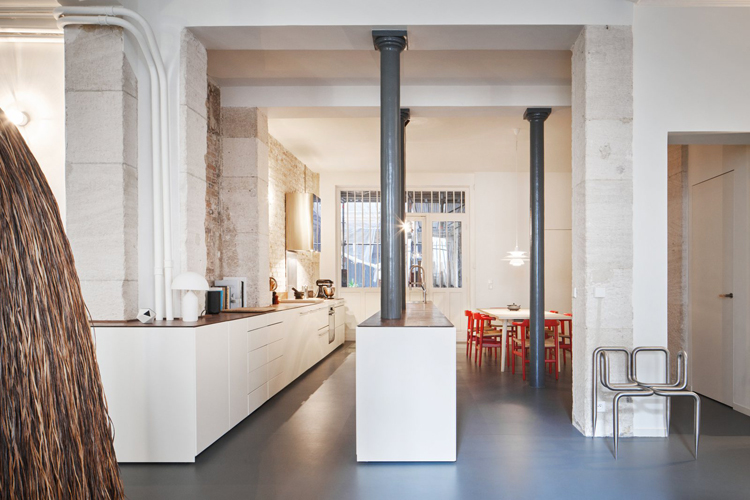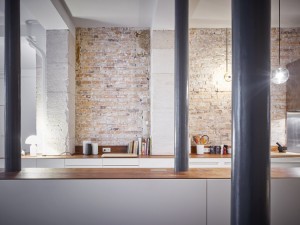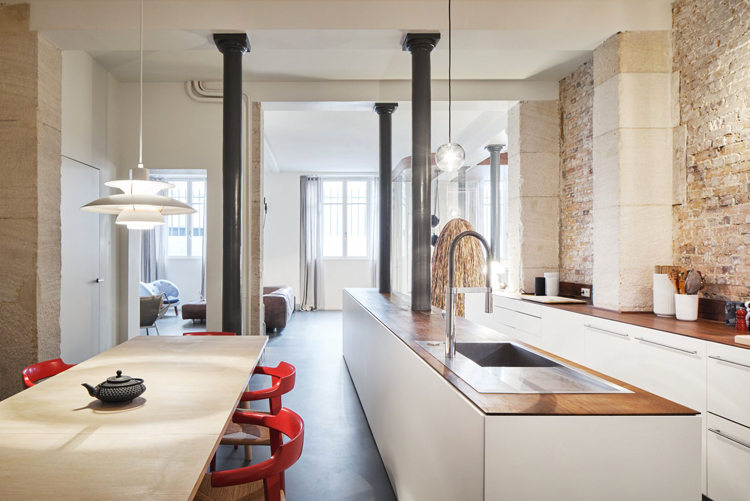 all images © David Foessel