In memorial of the 1956 Hungarian Revolution, architectural studio Hello Wood has created Tunnel Through Time, a site specific installation which is comprised of 37 565 pieces; each one representing a Hungarian refugee that was accepted into Canada.
Hello Wood team's installation built by Lake Ontario forms a tunnel. The entrance is the symbol of the spirit of the revolution of 1956: the Hungarian flag with a hole in the middle – protesters cutted out the communist coat of arms from the Hungarian flag during the demonstrations.
The exit of the tunnel is the national symbol of Canada, the maple leaf, symbolizing the journey of Hungarian refugees. The welcoming of Hungarian refugees was a huge turning point in the history of Canadian immigration policy that shaped the country's open-minded attitude towards immigrants in general.
Canada welcomed 37,565 Hungarians after the uprising, moulding the image of Canadian society so much, that in 2010 it was designated a Canadian national historic event and part of Canadian heritage.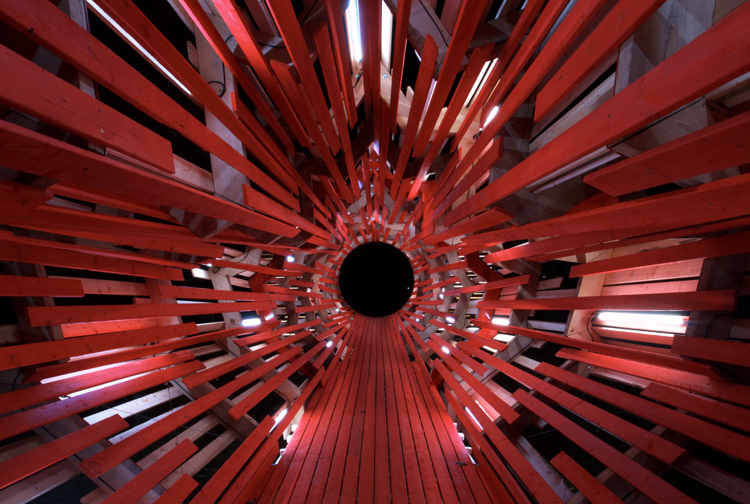 all images © Gergely Szinnay