London-based designer Paul Cocksedge has imagined a design-led solution for social distancing, as the reality of long-term spacing becomes a likely measure post-lockdown.
Cocksedge was inspired to create 'Here Comes The Sun' – a proposal for a post-lockdown future, that can help people socialize safely and confidently once restrictions have been eased. The blanket has been designed to help people maintain the required two-meter distance, in a range of social occasions such as being on a picnic or sunbathing with friends.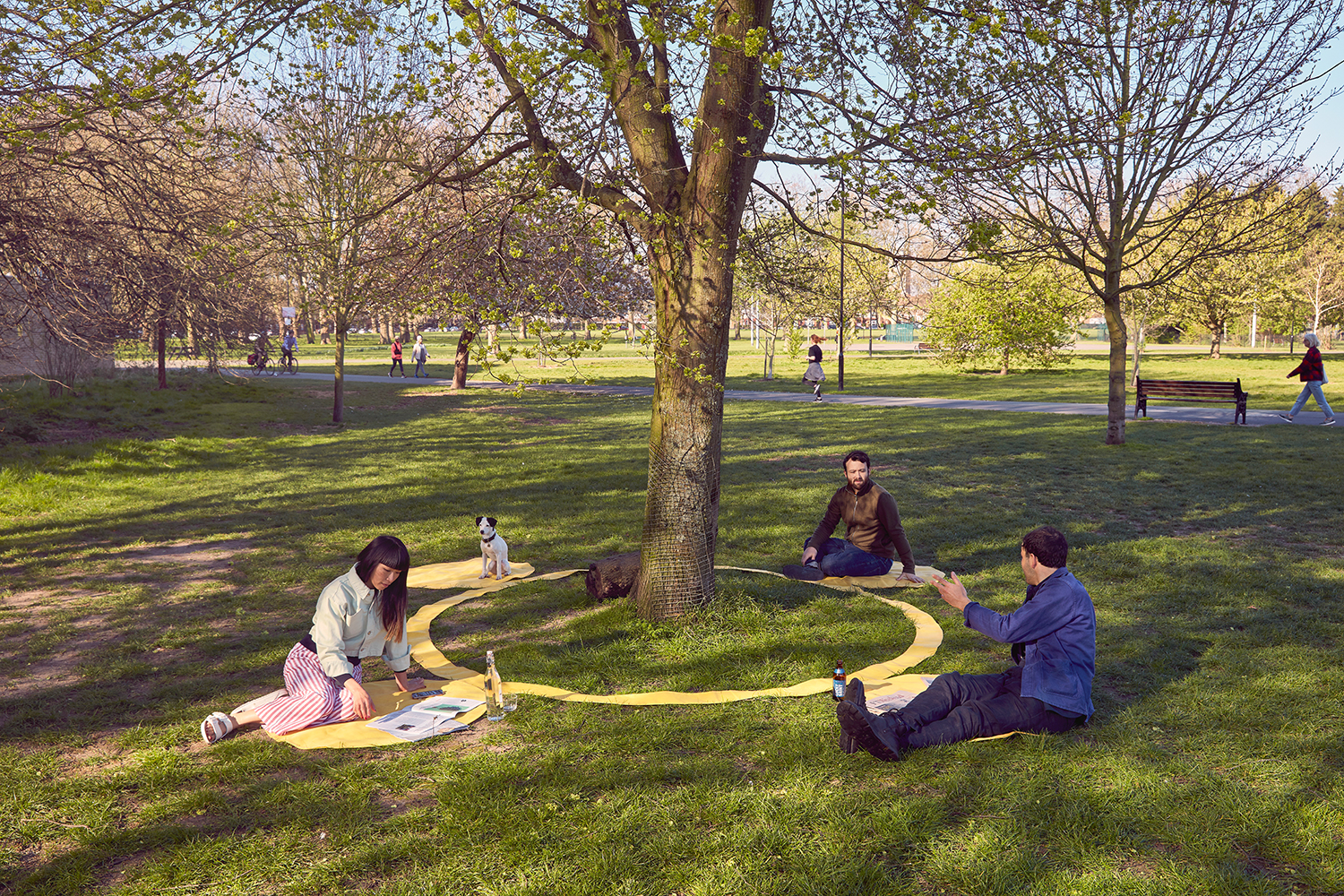 The design of the blanket is available to download here for free to encourage people to create their own versions, and encourage people to make, craft and pattern-cut during lockdown.
"Lockdown has given rise to some amazing bursts of creativity, and I wanted to create something positive, that looks towards the future," says Cocksedge on his design. "Technology has been a huge help in recent weeks, allowing people to stay connected digitally. But there's a real feeling of how desperate people are to get backout in the world and interact with each other in real life. Post-lockdown, that socializing comes with uncertainty."
"As a designer that works with sizes and measurements on a daily basis, I sometimes find it hard to accurately interpret two meters – which is a common problem we're all having at the moment. It adds a level of worry to our future interactions," he continues. "This blanket is a playful answer to that and works as a democratic piece of design that anyone can download and make."