Decorating a studio apartment can be a tricky aspect when it comes to a budget. There are also more pros than cons when it comes to compact, well-equipped and utilized spaces to decorate everything in one go, along with a suitable theme to match your aesthetics. Lucky for you, this article will enlighten you on how to furnish a studio apartment, focusing on achieving a trendy yet classy setting for a Venetian lifestyle.
Essential steps to decorate a Studio Apartment
With such little space to design, it's all too easy to go from 'warm and cosy' to 'disorganized'. So, how would you decorate your compact living area in a style that showcases your flair while maintaining efficiency and clutter-free? Let's find out!
Divide the studio space with Rugs
Rugs can be handy, especially when it comes to dividing space into different corners. Adding colours give a vivid look to the separated apartment sections such as the living, dining and bedroom. It can be threaded Turkish carpets or Scandinavian fur themed. Include some artwork with the rug, making a defined, colourful aesthetic zone with a cosy ambience.
Add Curtains for privacy
If you want to add privacy to your studio, implementing curtains is a suitable choice. The curtains add mystery to the outlook while also helping to cover the secrecy of the bare shelves or wardrobes that are disorganized. Similarly, adding fairy curtain lights at the bedroom corner can look extravagant, creating more of a fairytale ambience. More complexity can be more pleasant sometimes, you know.
Choose contemporary furniture
Incorporating a few pieces of contemporary furniture and a compact, elegant kitchen can give you the vibe of a five-star hotel room. You can add a beautiful design of Venetian ceiling light with a comfy bed and a trendy wardrobe to finish off the lodging look. This aesthetic has been prevalent in recent years.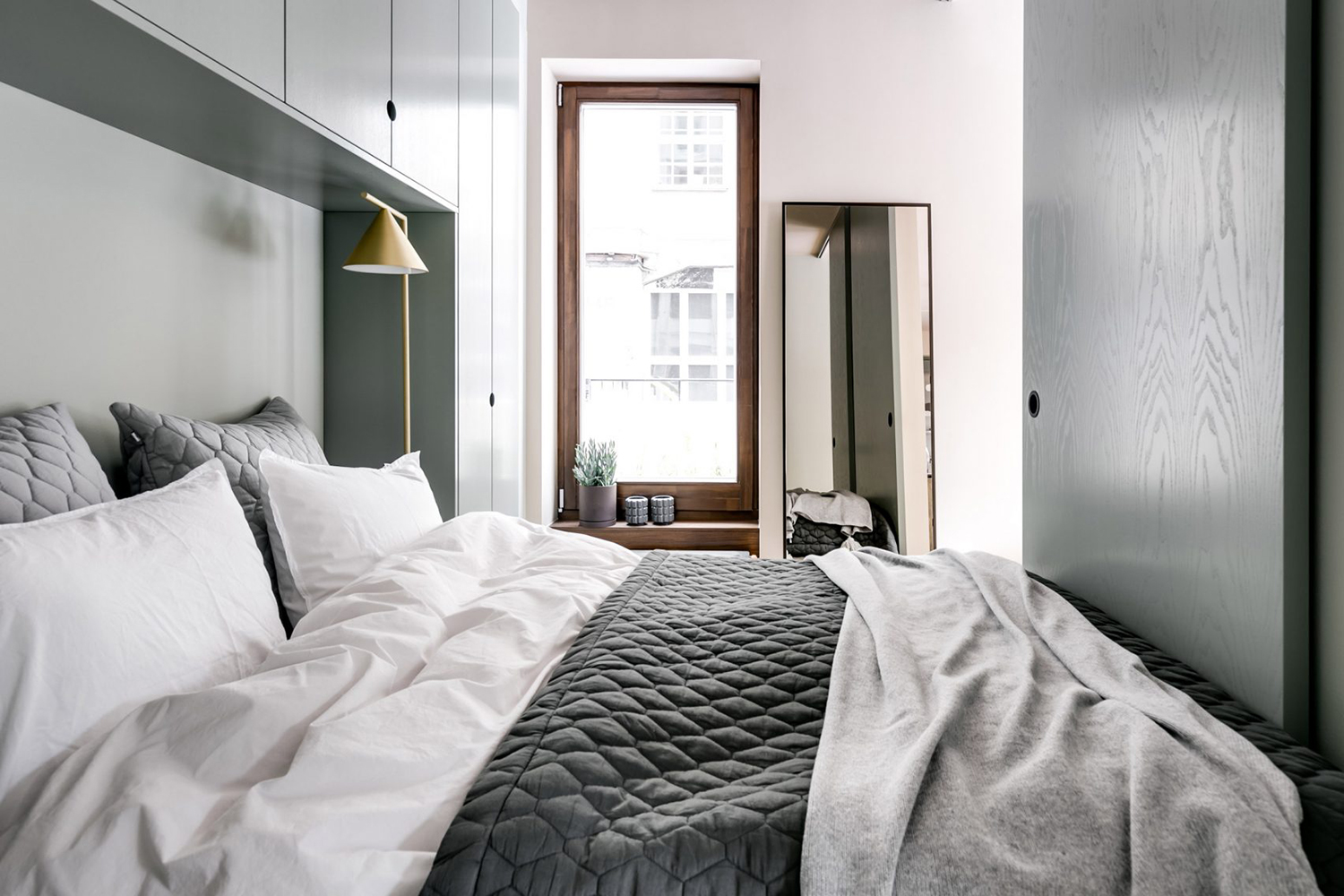 Incorporate a mirror
Expanding the space using mirrors is a neat trick that keeps on giving, with reflections doubling up the area visually. It can also create an airy atmosphere. So, use some round mirrors in Venetian style in the vanity corner to look fancier and extraordinary. As mirrors have the ability to reflect light throughout the floor, they may dramatically improve the sunny, cheerful vibe of your studio.
Consider a sofa bed
A sofa bed is handy and multifunctional to use on the studio floor. You can use it as a bed as well as a sofa for your living room corner. It can be infused with a Moroccan rug and fur pillows to create an inviting and comfortable interior. Moreover, you can use the bed as a multipurpose sofa, especially when you have friends over. Glass vases or glass objects can finish off the Venetian outlook to the living space.
Now that you know how to furnish a studio apartment, why not decorate yours with love and aspirations! Going through the elements at sognidicristallo.com can indeed be an inspiring start.