Smart Rope is an LED-embedded jump rope designed by multi-disciplinary studio Tangram Factory that works with your smartphone, creating an "anywhere, anytime" fitness experience. The jump rope is a tried and tested workout that's largely considered the most effective conditioning and cardiovascular regimen around. Jumping rope burns more calories than running (with lower impact on your knees), works out every major muscle group, builds bone strength, improves coordination and improves breathing efficiency.
That said, jumping rope is often challenging to master. It's difficult to track how you're progressing since we all jump at different paces and we're all built differently. It's also a pretty solitary activity, so it can be a challenge to stay motivated. And with many recommended interval sessions requiring jumps in the thousands, it's almost impossible to keep an accurate count.
Smart Rope empowers the jump rope with technology and smart data. With each jump, Smart Rope displays jump data right before your eyes, creating a truly immersive workout experience that's fun – and just as important, provides information you'll actually use to get healthier.
"It's straight out of Tron – I imagine Daft Punk using Smart Rope to work out. I wonder if they'd keep their helmets on," says Joen Choe, President of Tangram America.
23 high quality LED lights display your fitness data in mid-air as you jump, communicating with your smartphone. The Smart Gym mobile platform tracks how many jumps you've completed. In calorie mode, enter your height and weight and Smart Gym calculates how many calories you've burned as you jump based on your BMI. With the virtual trainer function, Smart Gym helps you establish goals and tracks your progress, as well as the ability to easily share your progress with friends and compete with them on Facebook.
With a functional prototype completed, Smart Rope comes to popular fundraising platform Kickstarter on February 25, with an unveiling at Mobile World Congress in Barcelona on March 2.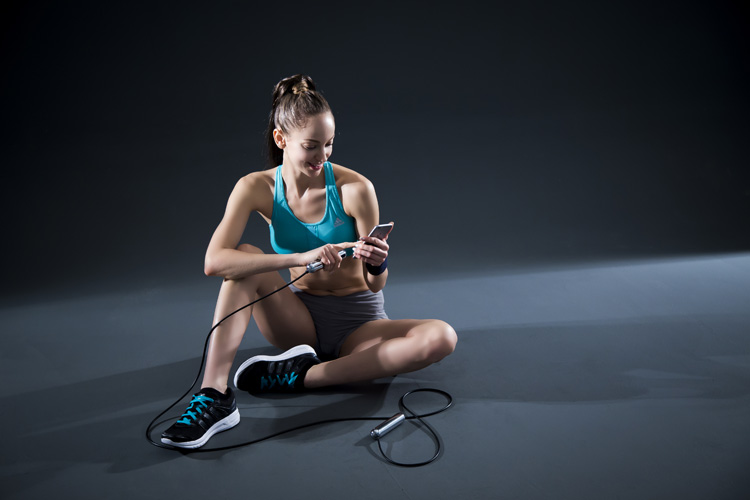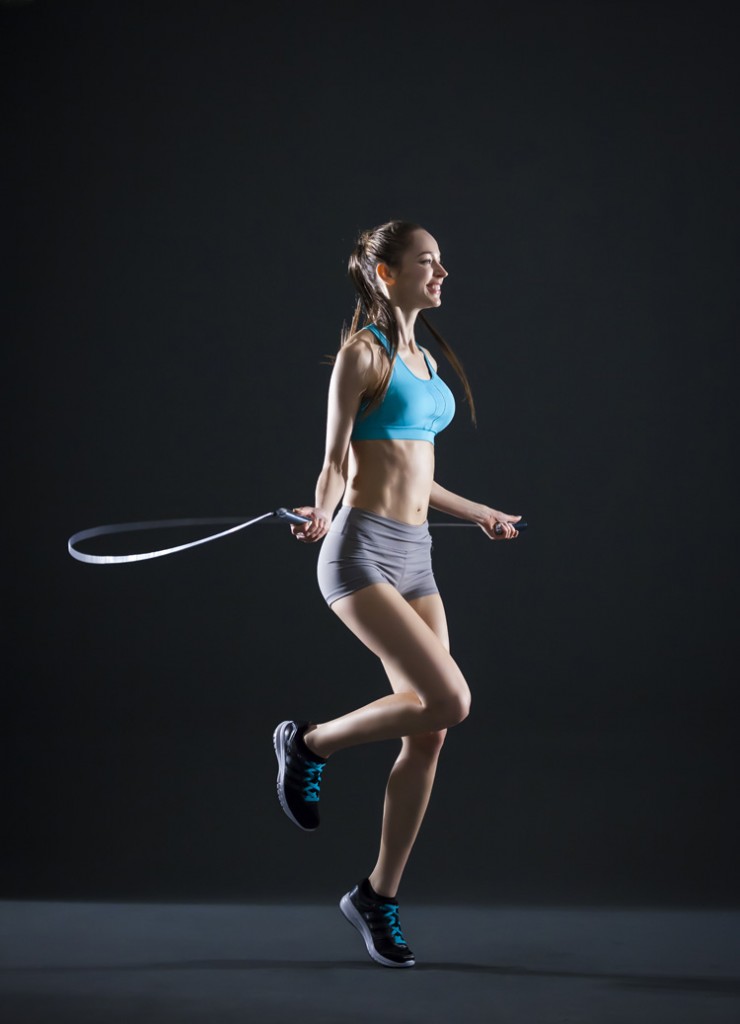 all images courtesy of TANGRAM FACTORY