Korean studio SML has outfitted a suite of the Hotel The Designers Premier Kondae in Seoul with lime-green transparent glass curved walls covered with curtains which wrap both WC and bathtub.
Once inside the rectangular suite space tricks the visitor's perception — due to the lack of arris corners, the suite looks like a futuristic oval-shaped spaceship cabin. The white bed, set on a suspended podium illuminated from underneath, and lights, hidden behind the floating ceiling, complete the innovative image of the space.
The composition principle of the service zone is similar to that of the lime, in which membranous juicy vesicles are partitioned in identical modules called pulp cells by the thin membrane.
The convex-concave shaped service module in the lime color is penetrated into the space of the room, but the module is partitioned with transparent glass, which has visual expandability and creates loose boundaries. The functionality (shielding) of the service module is created temporarily whenever necessary using the lime-colored curtain.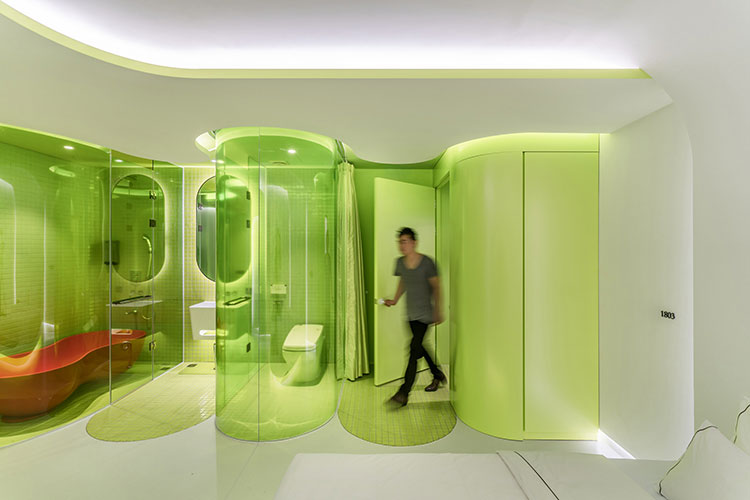 Comments
comments